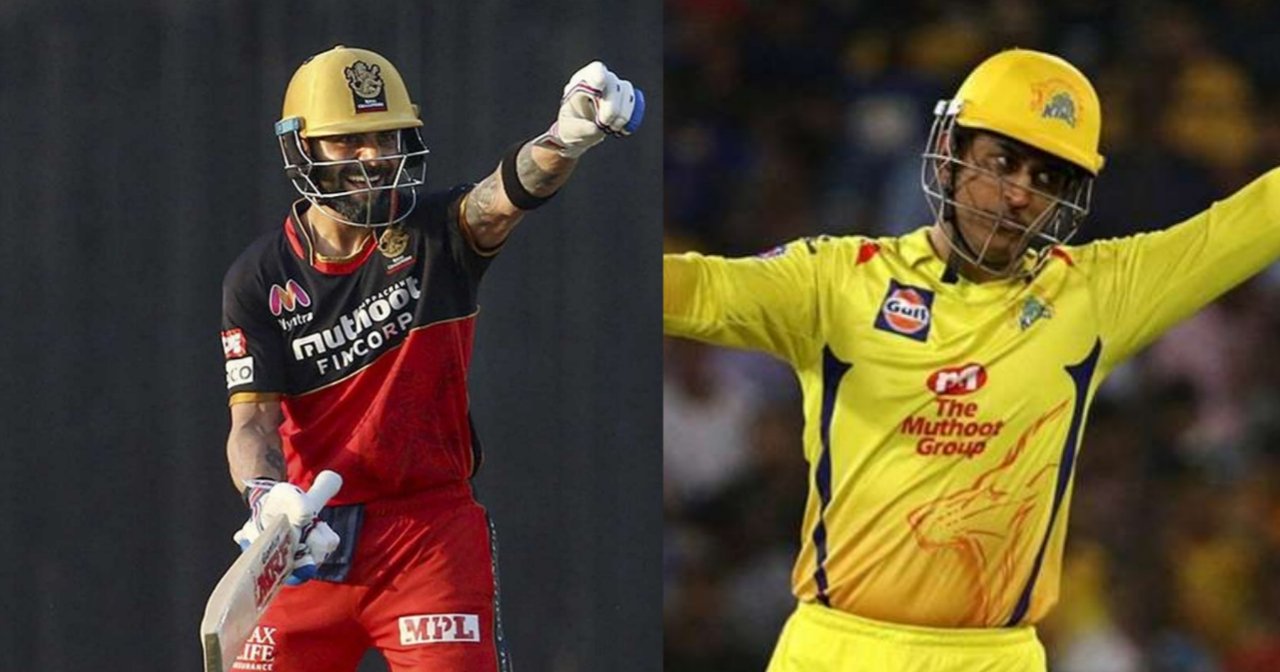 The IPL has long been the numero uno franchise tournament in cricket and the main reason for that is the amount of money involved. Many unknown cricketers have become a millionaire overnight thanks to the IPL. Every year there is a lot of hype surrounding the players who were sold for huge amounts at the auction. The pressure that comes with a price tag is loathed by some and enjoyed by many cricketers. In this article, we will look at the highest-paid Indian players in IPL 2021,
1. Virat Kohli – 17 crore
Virat Kohli – Highest Paid IPL player in IPL 2021
Nobody has represented a single franchise for more seasons than Kohli and he gets rewarded highly for his loyalty. The IPL trophy keeps eluding him every season but his performances for RCB have largely been consistent. RCB underperformed in 2018 and 2019 but managed to reach the knockout stage in the 2020 IPL.
Kohli will be hoping to go one step ahead this time and reach the final of 2021 IPL. He has shown no signs of slowing down with the bat as evident by his man of the series accolade against England. Kohli will be opening in the IPL and with the in-form Padikkal as his partner, fireworks are guaranteed.
2. MS Dhoni – 15 crore
A veteran of IPL, Dhoni had the worst IPL season of his career in 2020, both as a batsman and a captain. Dhoni has played no cricket since the 2020 IPL and hence it is difficult to ascertain whether he can retain his lost form.
However, with IPL returning to India, Dhoni will be able to execute his plans better in conditions that he knows better than anyone else. This could well be his last season in IPL, and he will be hoping to add one more trophy to his illustrious cabinet.
3. Rohit Sharma – 15 crore
The most successful player in the history of IPL, Rohit Sharma will be hoping to complete a hat-trick of IPL titles in 2021. Rohit Sharma's contributions with the bat have declined in recent seasons but his team-mates barely need him these days.
Mumbai Indians were absolutely clinical in their title defence last season, and they are the favourites to retain the title in 2021. Rohit is set to remain as the captain of Mumbai Indians for the next few years irrespective of Mumbai's performance in the upcoming IPL.
4. KL Rahul – 11 crore
Rahul has risen slowly in the IPL and is currently the most reliable Indian batsman in the league. He masterminded Punjab's fightback last season after a dismal start and his aim would be to reach the playoffs this season.
After a forgettable T-20 series, Rahul bounced back with good performances in the ODI series. Punjab will be hoping that he can carry his current form to the IPL and contribute handily once again for his franchise.
5. Hardik Pandya – 11 crore
A modern day cricketer in every sense of the word, Pandya has once again shown his value to the Indian team after a long injury layoff. In the 2020 IPL, Pandya did not bowl a single ball and played purely as a batsman.
In the recently concluded series against England, he was outstanding with the ball and will definitely bowl for his franchise in 2021. He is set to be retained by Mumbai Indians along with Bumrah and Rohit before the mega auction.
6. Suresh Raina – 11 crore
Raina's decision to not play in the IPL 2020 irked many CSK fans as his unavailability meant CSK lost an experienced southpaw in the top order. He is available for the entirety of IPL 2021 but like Dhoni he hasn't played any cricket since IPL 2020.
There are rumours that CSK will let go of him before the mega auction due to his hefty price tag. Irrespective of whether CSK release him or not, Raina has already cemented his place among the legends of IPL.