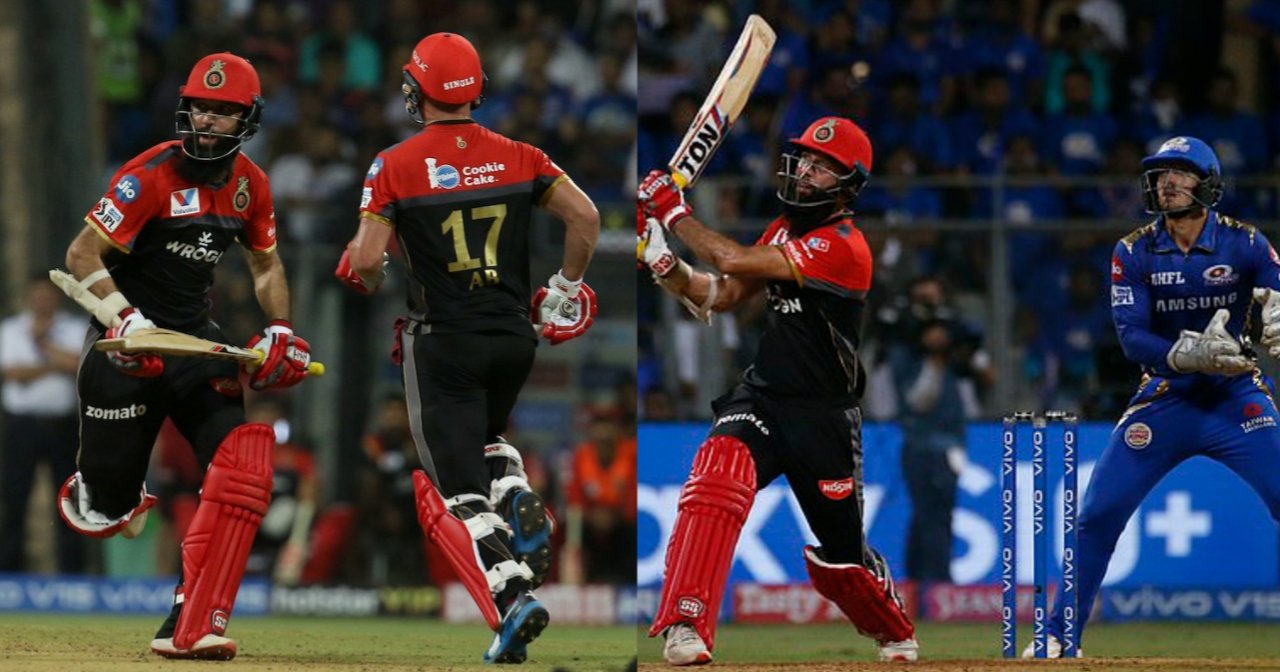 Royal Challengers Bangalore has released a lot of star players and England's all-rounder Moeen Ali is also on that list. It is a surprise for many experts that a player like Moeen Ali has been released and not retained. RCB always got the criticism that they are not using Moeen Ali wisely and finally they have released him. Ali had a great IPL 2019 where he scored a lot of runs in the middle-order for RCB. In the last season, he wasn't given enough opportunities and hence couldn't do anything special.
Moeen Ali is a proper T20 player where he can hit from ball one and then can bowl some tight handy overs. He is a good fielder which makes him a three-dimensional player. He can even open the innings or bat in the middle-order depending on the requirements of the team. There are a few teams who need a middle-order batsman who can bowl a bit and Moeen Ali could be the right guy. So, let's have a look at the four teams who should target Moeen Ali in IPL Auction 2021.
4. Mumbai Indians
Mumbai Indians is a settled team and they don't need to make many changes to their winning squad from the previous season. Having said that, they have released quite a few overseas players and need to fill those slots in this upcoming auction. Some of those slots will be taken by overseas pacers as MI likes to go in with two overseas pacers in the XI.
But MI has also released Sherfane Rutherford who was a middle-order batsman who could bowl a bit. MI would be looking for a similar player and Moeen Ali can be that guy. Ali bowls off-spin compared to Rutherford's medium pace but Ali has a lot of experience which can come in handy. MI's spin bowling department is a bit weak and Ali can provide some strength to it. Mumbai Indians has four overseas slots available and Ali could be one of them.
3. Delhi Capitals
Delhi Capitals pushed Marcus Stoinis to open the innings in the last few games and it worked well for them in some of the matches. Stoinis likes to open the batting and they might continue with this even in the upcoming season which means the No.5 slot will be opened up for an overseas player. Shimron Hetmyer tried to play that role but he wasn't hugely successful.
Moeen Ali fits perfectly in that role as he likes to finish off an innings for England in the shortest format. Ali can bat at No.5 and offer some off-spin bowling. The inclusion of Ali will strengthen the Delhi Capitals side and they should target him in the upcoming IPL auction.
2. Kings XI Punjab
Kings XI Punjab has released Glenn Maxwell and they would want a similar player in the middle-order and Moeen Ali is a similar player. He can bat in the middle-order and bowl some off-spin overs. He might not hit the big sixes like Maxwell but he will be more consistent with his scores and might be more effective.
KXIP has also released their off-spinner Krishnappa Gowtham and they needed one. Ali can fill in two roles which might just work perfectly for the Kings XI Punjab. Moeen Ali with Nicholas Pooran in the middle-order can turn out to be a deadly combination and KXIP should buy him in the Auction.
1. Rajasthan Royals
Rajasthan Royals has released their captain and star batsman Steve Smith before the IPL Auction 2021. RR needs a batsman who can fill in his shoes and Moeen Ali might not be a bad option. All the other overseas slots in the RR team will be taken up by England players, and if there is another England player, it might work perfectly.
Ali, Stokes, Buttler, and Archer would know each other well and that would help a young captain like Sanju Samson to handle the team better. Just like KXIP, even RR doesn't have an off-spinner and Ali can do that job as well. Rajasthan Royals have a huge purse and they should bid heavily for Moeen Ali in this IPL Auction.