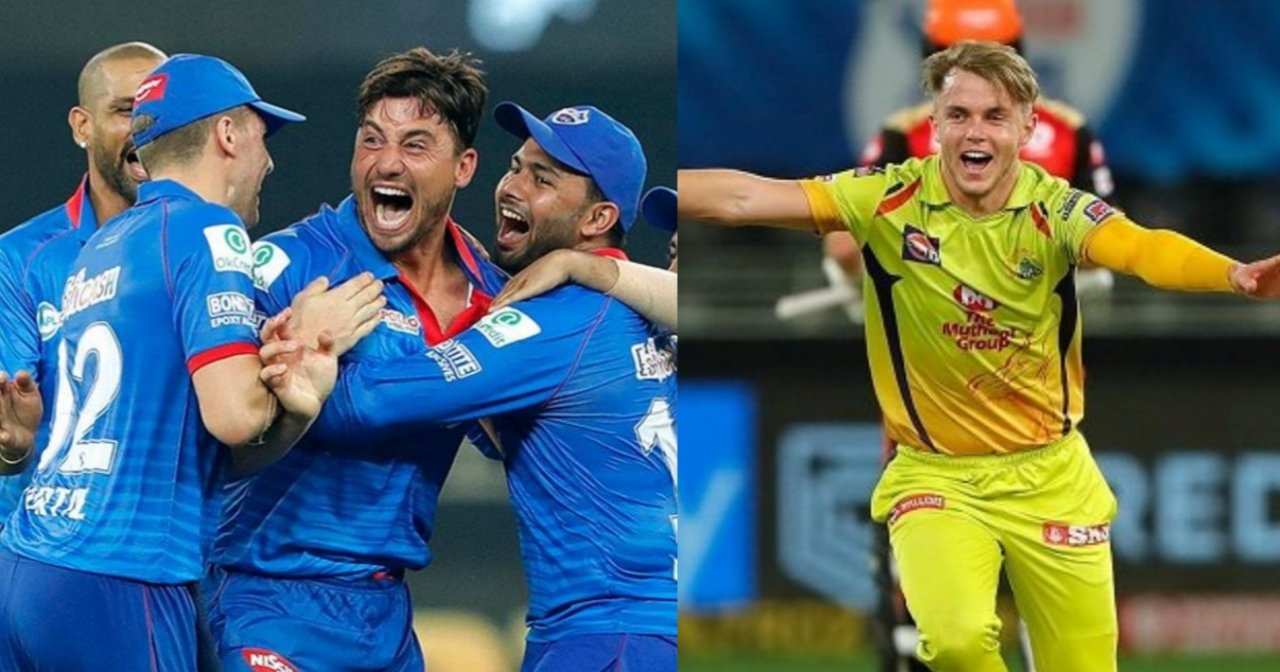 Foreign players are an integral part of both the IPL and all its franchises. Without them, IPL will be just another domestic T20 tournament like Syed Mushtaq Ali Trophy with more recognition and money. The inclusion of foreign players has earned IPL its global popularity that it enjoys at the moment. From IPL franchises' perspective, they bring more strength and balance to their respective squads and a touch of foreign playing style. There are abundant foreign players in each IPL franchise who can be match-winners for them, but let's look at their respective best. So, here are the foreign players who could be a match-winner for each team:
Mumbai Indians – Kieron Pollard:
Kieron Pollard is a player who can have an impact on the game in all departments of the game. He can grab difficult catches, can bowl economically in middle overs as well as death, and most importantly, can finish games for Mumbai Indians, which is basically in his job description. He is one of those hulks of the game who can send any delivery out of the park they connect. This ability comes in handy in a fast-paced format like T20. Pollard has been winning matches for Mumbai Indians for years now, and he will most probably continue to do so this year.
Royal Challengers Bangalore – AB de Villiers:
Abraham Benjamin de Villiers, a.k.a AB de Villiers, a.k.a Mr. 360, is recognized as the GOAT of fast-paced cricket. With him at the crease, no opposition is ever truly in control of the game. He can and has turned the game around so many times for Royal Challengers by single-handedly winning several lost causes for them. His 360° playing range and the ability to watch the ball till the end make ABD a forever match-winner for Royal Challengers Bangalore.
Sunrisers Hyderabad – Rashid Khan:
Rashid Khan is probably the best spinner in the entire IPL and probably the only spinner to give AB de Villiers, Virat Kohli, and MS Dhoni a run for their money. Last season he ended the IPL with an overall economy rate below six in a format like T20, and he pulled it off against the best batting lineups in the world. Rashid carries the ability to defy the odds and defend even the lowest of totals. He can also bat well and improvise his shots to beat the fielders. Rashid Khan is the frontrunner for being a match-winner for Sunrisers Hyderabad on any day.
Rajasthan Royals – Ben Stokes:
Ben Stokes's recent performance in T20Is and ODIs against India cannot go unnoticed. Stokes is an ace in each department, whether it be batting, bowling, or fielding. You cannot just put him out of the game. He is a player who finds a way to put his impact on the game. If he doesn't bat well, he makes up for it with his fielding and bowling and vice versa. Such a player is likely to be a match-winner in every game, and Rajasthan Royals will certainly want him to be.
Delhi Capitals – Marcus Stoinis:
Marcus Stoinis proved why he is a player to put your money on for Delhi Capitals in the last edition of IPL. Stoinis scored 352 runs last season at a strike rate of over 148 with three half-centuries. He also picked 13 wickets at a bowling average of 21.76, making his contribution in each department. Considering all this, Marcus Stoinis is the best player who can also be a match-winner for them.
Kolkata Knight Riders – Andre Russell:
Kolkata Knight Riders' Andre Russell, also known as Dre Russ, is known for his six-hitting abilities, agile fielding, and death bowling and has often played the part of KKR's rescuer. The Jamaican star had a below-average last season, but that by no means makes him less of a threat to oppositions. We have often witnessed his match-winning performances in the past, and who knows, we might probably watch him pull off such stunts again.
Punjab Kings – Nicholas Pooran:
Nicholas Pooran possesses the ability to accelerate in the middle overs, which not many can do. Pooran had the highest strike rate in the middle overs last season. That means where others slow down, Pooran continues to torture the bowlers. Nicholas had a fabulous IPL 2020 where he scored two 353 runs at a strike rate of 169.71 with two half-centuries in his name. Along with his power-hitting abilities, what makes him a match-winner is his acrobatic fielding. Last year his acrobatic fielding at the boundary earned him the praise of the great Sachin Tendulkar, who quoted his fielding as "This is the best save I have ever ever seen in my life. Simply incredible!!".
Chennai Super Kings – Sam Curran:
Sam Curran was the find of 2020 for the Chennai Super Kings, and he has come a long way since then. The junior Curran has cemented his place in England's T20I and ODI squad. He had already displayed his hitting skills for Super Kings last season, but recently he also proved his worth with the ball in the series against India. In the final ODI against India, he put up a great display of his maturity by almost guiding England to a seemingly impossible victory. And after Watson's retirement, Sam Curran is the one overseas player CSK will look up to most under pressure.