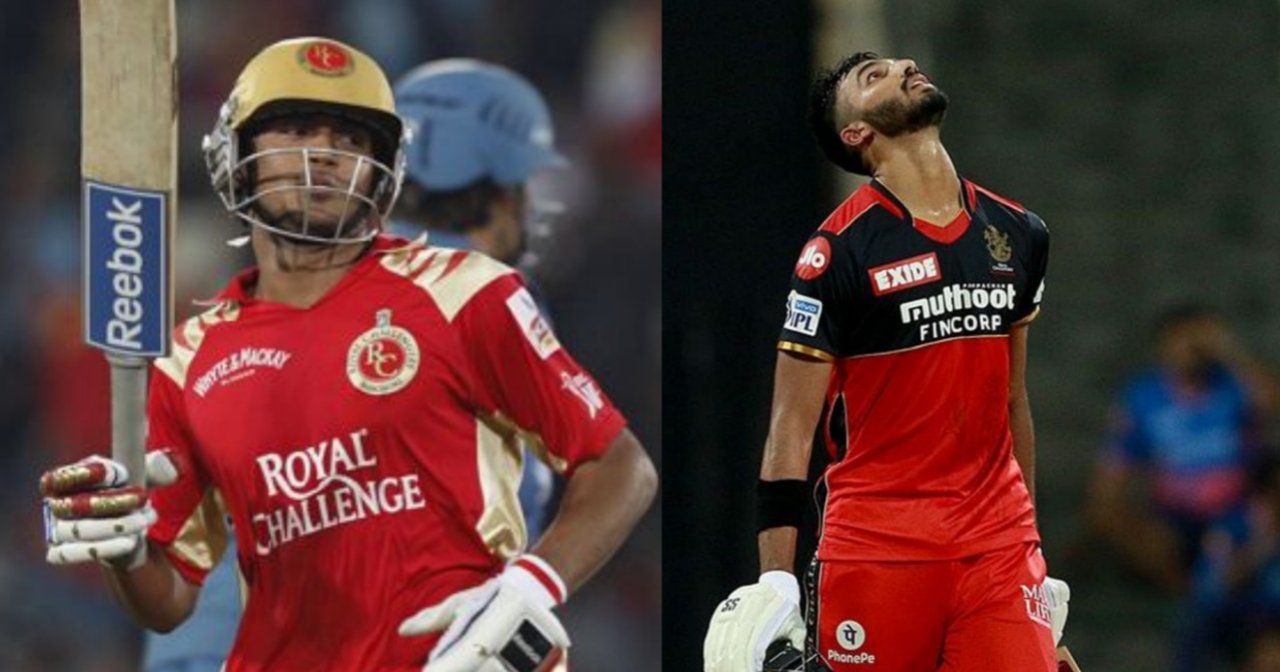 Any player who makes a great impact on a big stage cements his place in the big leagues. The Indian Premier League has given a platform to many young up and comers over the years. Some grabbed the opportunity with both hands, while some failed. Talents like Jasprit Bumrah, Yuzvendra Chahal, etc got a shot at the international team after rising to fame in the IPL. So any young batsman getting huge scores on a big stage like the IPL is set to enjoy some form of success in his near future. Let's take a look at the 5 youngest players to hit a century in IPL history.
#1. Manish Pandey, 2009- 19y,253d
Manish Pandey is a veteran with years of experience under his belt. However, he has just a young talent making a name for himself in 2009. Playing for the Royal Challengers Bangalore, Pandey scored a ton at just 19 years and 253 days. Thus, Pandey became the youngest player in IPL history to hit a century. He also became the first Indian to hit a century in the IPL. Needless to say, he had a great first impression on everyone watching the IPL in the world.
Pandey has since then gone forward to carve out a decent career for him. He now plays for Sunrisers Hyderabad in the IPL and makes appearances in the Indian T20 team semi-regularly.
#2. Rishabh Pant, 2018- 20y,218d
Rishabh Pant has now firmly established cemented his place in the Indian cricket team. After a few rough patches, Pant has evolved into a powerhouse batsman for whatever team he plays. His recent success also led to him captaining the Delhi Capitals franchise in the IPL.
Pant is known for his explosive style of batting, and that was evident when he became the second-youngest player to hit a century in the IPL. Pant scored 128* from just 63 balls. However, his effort went in vain as Shikhar Dhawan and Kane Williamson carried SRH to an easy win.
#3. Devdutt Padikkal, 2021- 20y,289d
This is the most recent event in this list. Rajasthan Royals vs Royal Challengers Bangalore was set to be a competitive match after RR scored 177 in the first innings. However, it was not to be, as Devdutt Padikkal and Virat Kohli put forth a scintillating display of batting excellence. Chasing a challenging 178, RCB won by 10 wickets. Padikkal became the third-youngest player to hit a century in the IPL. Virat Kohli and Padikkal demolished the RR bowling lineup together.
#4. Sanju Samson, 2017- 22y,151d
Sanju Samson is now the captain of Rajasthan Royals. The talented batsman was already making waves when he hit an impactful ton in the 2017 season of the IPL. Playing for Delhi Daredevils, Samson clobbered RPS, hitting 102 runs off 63 balls. He thus became one of the youngest players to hit a century in the IPL at 22 years and 151 days old.
#5. Quinton de Kock, 2016- 23y,122d
Quinton de Kock is one of South Africa's best batsmen today. The Proteas wicket-keeper has a batting style that defies his diminutive stature. In the 2016 season of the IPL, de Kock was playing for Delhi Daredevils. He hit the century in question in a match against RCB.
Chasing a big target of 192, de Kock went on a rampage and scored 108 runs from just 51 balls. His quickfire knock turned the tide for DD in the second innings and set the team up for an easy win. Delhi Daredevils won the match by 7 wickets, thanks to a splendid century by the fifth-youngest player to hit a ton in the IPL.