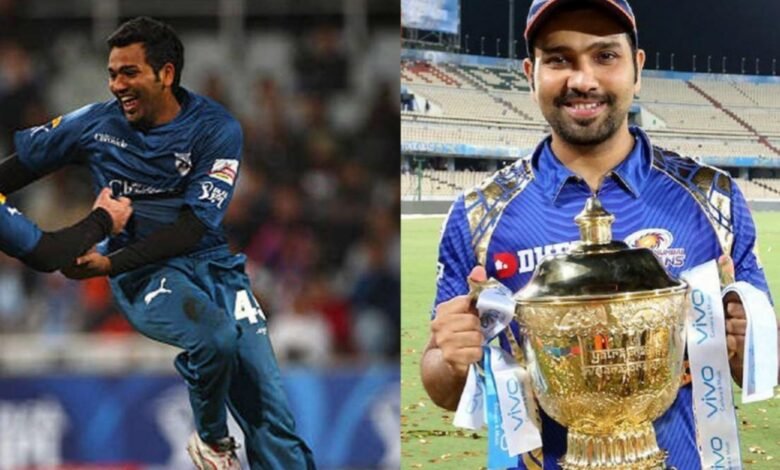 Legendary cricketers like Virat Kohli, Rahul Dravid and AB de Villiers are yet to win an IPL Trophy. However, there are a few cricketers who have won it multiple times. Not just that, some of these players have won IPL with more than one team.
Till now, we have witnessed thirteen editions of the competition and six different franchises lifting the trophy. While Mumbai Indians are five-time winners, Chennai Super Kings and Kolkata Knight Riders have won it thrice and twice, respectively. Deccan Chargers, Sunrisers Hyderabad and Rajasthan Royals have won it once each. In this article, we take a look at five popular players who have won IPL with more than one team.
1. Rohit Sharma – Deccan Chargers and Mumbai Indians
With six IPL trophies in his account, Rohit Sharma is the most successful player in the history of the competition. Out of these six championships, Rohit was the captain of the winning squad on five occasions. As a Mumbai Indians cricketer, Rohit's most memorable performance in an IPL final was back in 2015 when his man-of-the-match performance helped his side beat CSK. Mumbai Indians also won the Champions League T20 competition in 2013
Before MI, Rohit played for Deccan Chargers for three seasons. In the 2009 edition, the Hyderabad-based unit won the competition. Rohit Sharma scored 24 runs in that game and also won the Emerging Player of the Year award for that campaign.
2. Yuvraj Singh – Sunrisers Hyderabad and Mumbai Indians
Yuvraj Singh was an exceptional T20 cricketer for Team India but somehow did not find success in the IPL. He was inconsistent as a player and also failed as a captain. Yet, he is one of the players to have won IPL with more than one team.
In 2016, Yuvi had a decent campaign with the SRH squad. He made valuable contributions, including the 23-ball 38 in the final of that season. While that was his first IPL win, his second came with the Mumbai Indians. Although he did not play the final of IPL 2019, Yuvi was a medal winner and hence, has two IPL's in his name.
3. Harbhajan Singh – Mumbai Indians and Chennai Super Kings
Mumbai Indians and Chennai Super Kings is the most followed rivalry in IPL. Yet, there have been cricketers who have donned the jerseys of both the franchises. A few have even won IPL trophies playing for both these teams.
Harbhajan Singh is one of the cricketers to have done that. While Bhajji won three trophies with MI, in 2018, he was part of the CSK squad that lifted the trophy. However, he was not part of the CSK XI of the IPL 2018 final. That said, he had made good contributions for CSK to reach the playoffs.
4. Ravindra Jadeja – Rajasthan Royals and Chennai Super Kings
Ravindra Jadeja was part of the 2008 U19 World Cup squad that was victorious. The same year, he was drafted to the Rajasthan Royals team that won IPL 2008. As a youngster, Jaddu did well, especially with the bat. One of his knocks, a 36 not-out had announced his arrival into the scene.
In 2018, Jaddu yet again won the IPL, this time with the team whom he had defeated back in 2008. Jadeja did not have a memorable outing in the final but was influential from the perspective of the overall campaign.
5. Shane Watson – Rajasthan Royals and Chennai Super Kings
Just like Ravindra Jadeja, Shane Watson also won IPL 2008 with Rajasthan Royals and then, ten years later with Chennai Super Kings. However, unlike Jaddu, Watson had a massive influence on the title victories for his teams.
Apart from being RR's highest run-scorer and third-highest wicket-taker in 2008, Watto also executed a telling performance in the final. In IPL 2018 final, he was the Player of the Match for CSK as he scored 117 runs off just 57 balls and helped his side chase the target with ease.