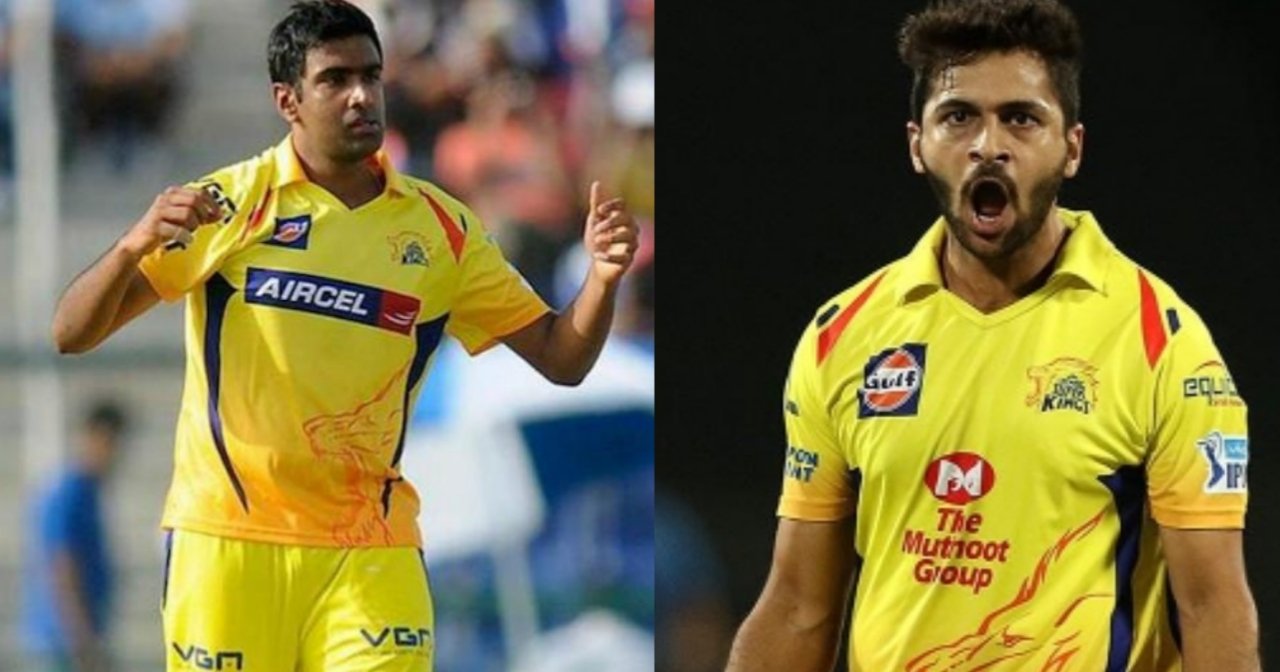 Chennai Super Kings has played a helping hand in providing a boost to plenty of careers. The famous IPL franchise has produced some of the most talented international stars under the leadership of their captain, Mahendra Singh Dhoni. This article throws light on five such players whose careers sparked at Chennai Super Kings.
Chennai Super Kings is one of the most successful and most popular IPL franchises, with three IPL titles (2010, 2011, and 2018) and two Champions League T20 (2010 and 2014) titles. Their performance stats throughout every edition of the league are off the charts. Super Kings possess the highest win percentage (61.28) among all IPL franchises and have registered a record ten play-off and eight final appearances in the IPL. Add to that the expertise and experience of the Indian veteran MS Dhoni and CSK becomes a dream learning opportunity for every cricketer. Among many who have had their careers boosted at CSK, five stand out more than others. Who are these five? Let's find out here:
#1 Ravichandran Ashwin:
Ravichandran Ashwin started his IPL career way back n 2009 with Chennai Super Kings. He only bowled four over that season, but in those four overs, he picked two wickets at the expense of only 13 runs. 2010 and 2011 turned out to the golden years in his career. In 2010, he claimed 13 wickets in IPL, came out as the highest wicket-taker in the Champions League T20 and made his ODI and T20I debuts for India.
2011 was another golden year in Ashwin's career as he picked 20 wickets in IPL, got selected in India's 15-member 2011 World Cup squad, and became only the third Indian to claim the man of the match award on Test debut. Ashwin continued to play for Chennai until the franchise got a two-year ban in 2015, but he had already become India's best spinner by then. He never went back to CSK again and currently plays for Delhi Capitals.
#2 Murali Vijay:
Murali Vijay is another big name in this list whose career sparked to light while playing for Chennai Super Kings. Murali Vijay played for CSK from 2009 till 2013. Although he only played four matches in his debut IPL season, he came back strong in IPL 2010, where he contributed a lot to CSKs first IPL triumph, including a century. Vijay also became the highest run-getter in that year's Champions League T20 and helped CSK win the title.
While he was performing for CSK in IPLs, Vijay got his maiden India call-ups for T20I and ODIs. Vijay made his ODI debut in February 2010 and his T20I debut in May later that year. He was selected in India's World T20 2010 squad but didn't put much of a show. His ODI career also saw him getting in and out time and again. However, he went on to play some impressive innings for India in tests. He scored his maiden test century in 2010 and played for India for quite some time following his comeback to the squad in 2013.
#3 Shardul Thakur:
Shardul Thakur has proved as a valuable asset to team India lately with both bat and bowl. Especially his endeavours in India's historic series win, Down Under. While he has established a firm foot in the Indian Cricket Team, Thakur continues to impress in both yellow and blue jerseys.
Shardul's made his T20I and ODI debuts before CSK bought in 2018, but his career leapt only after his Super Kings debut. While playing for CSK, he has made his Test debut, given some impactful performances in Tests, and has cemented his place in India's ODI and T20I squads. He will once again be playing for Chennai Super Kings in IPL 2021.    
#4 Deepak Chahar:
The fourth in this list is Deepak Chahar. Deepak Chahar's records undoubtedly reflect his reaps from his time at Chennai Super Kings. He was named in India's ODI and T20I squad following his debut IPL for CSK.
Chahar made both his ODI and T20I debut in 2018. In 2019, he registered bowling figures of 3/4 against West Indies and also the best figures ever by a bowler in T20Is against Bangladesh. He picked six wickets in his 3.2 over, giving only seven runs against Bangladesh. In this period, Deepak Chahar became the first Indian player to take a hat-trick in T20Is.  
#5 Mohit Sharma:
Mohit Sharma played for Chennai Super Kings for three years, from 2013 to 2015. Coincidently, his only International career run also came during these three years. Mohit Sharma made his ODI debut on 1 August 2013, after his first IPL season for CSK and his T20I debut in March 2014.
While playing for Chennai, Mohit got selected in two World Cup squads for India. He made his T20I debut in the World T20 2014 against Australia and was also a part of India's squad for the World Cup 2015. Mohit came out as the third-highest wicket-taker in the World Cup 2015.