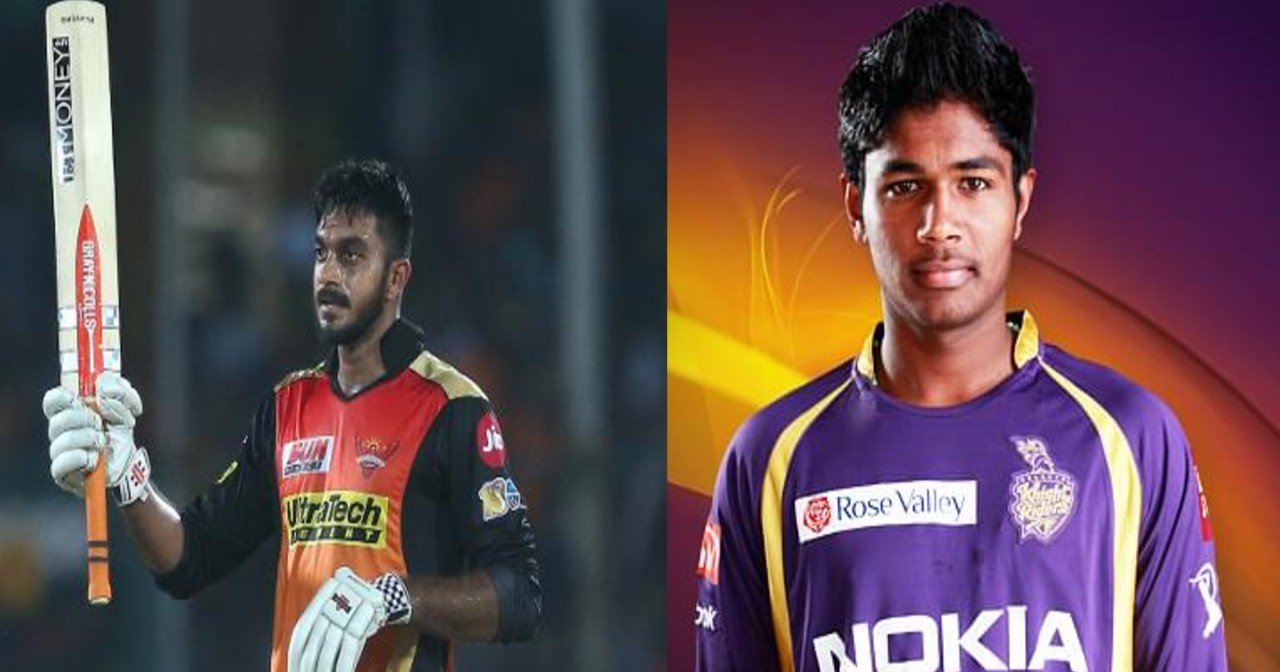 It has been 14 years since the start of the IPL and we have had six different winners up till now. Mumbai Indians and Chennai Super Kings are the most successful franchise with four trophies. Kolkata Knight Riders have won two and Sunrisers Hyderabad, Deccan Chargers, and Rajasthan Royals each have won the IPL Trophy once.
It is not an easy task to win the biggest T20 tournament in the world. It requires a lot of planning and execution. The whole team needs to be at his best if you want to win the best tournament. Most of the players in the squad play a crucial role in helping their team win but there are a few players who have won trophies without even playing a single game. So, let's have a look at five such Indian players.
5. Abhinav Mukund – Chennai Super Kings (2011)
Abhinav Mukund, who is a left-handed opening batsman from Tamil Nadu has played Test cricket for India. He hasn't really made it to the IPL as he has played only three IPL games but still, he has managed to be a part of an IPL winning team.
Mukund was part of the 2011 Chennai Super Kings squad which won the IPL Final against Royal Challengers Bangalore. He didn't feature in a single game but at the end of the tournament, he could touch the winning trophy.
4. Aditya Tare – Mumbai Indians (2019)
Aditya Tare is known for the last ball six for Mumbai Indians against Rajasthan Royals which helped them qualify for the playoffs based on the net run-rate. Tare has always been around the IPL but has never been a regular member of any team.
He has been in and out of the Mumbai Indians squad as well. MI had picked him as a back-up wicket-keeper for Quinton De Kock and Ishan Kishan. It was pretty much clear that he would get a chance only if both of them are injured. Fortunately for MI both of them didn't get an injury at the same time and Tare had to spend the whole season on the bench but just like Abhinav Mukund, he got the chance to hold the IPL trophy in his hand.
3. Sanju Samson – Kolkata Knight Riders (2012)
Sanju Samson is always being associated with Rajasthan Royals and Delhi Capitals when RR was banned, but very few people would know that Sanju was a part of the Kolkata Knight Riders squad in 2012.
The 2012 KKR squad had the likes of Gautam Gambhir, Jacques Kallis, and Yusuf Pathan so it was always going to be tough for a youngster to get a chance in the XI. He never got a chance in the XI but he was also a part of an IPL winning team before even he played his first IPL game.
2. Vijay Shankar – 2016 (Sunrisers Hyderabad)
Vijay Shankar was slotted as India's No.4 in the 2019 World Cup, but he started his IPL career way back in 2015 when he played his first IPL match. The Tamil Nadu all-rounder was also a part of the 2016 SRH squad.
In 2016, SRH had a superb team that not only reached the finals but won against RCB in a tight contest. Vijay Shankar was part of this whole journey but only from outside as he didn't get a single game. Shankar is an integral part of the SRH XI currently and he will be hoping that he can take them to the IPL trophy this year.
1. Axar Patel – 2013 (Mumbai Indians)
Axar Patel played his first IPL game for Kings XI Punjab in 2014 when he even won the Emerging Player award but a year before that he was part of the Mumbai Indians squad. Ricky Ponting had left captaincy midway through the season and Rohit Sharma was appointed as a captain who took them to the trophy.
Axar was part of that squad but just like others didn't get a single game. He has come a long way since then as he has played for India and is an integral part of the Delhi Capitals line-up.