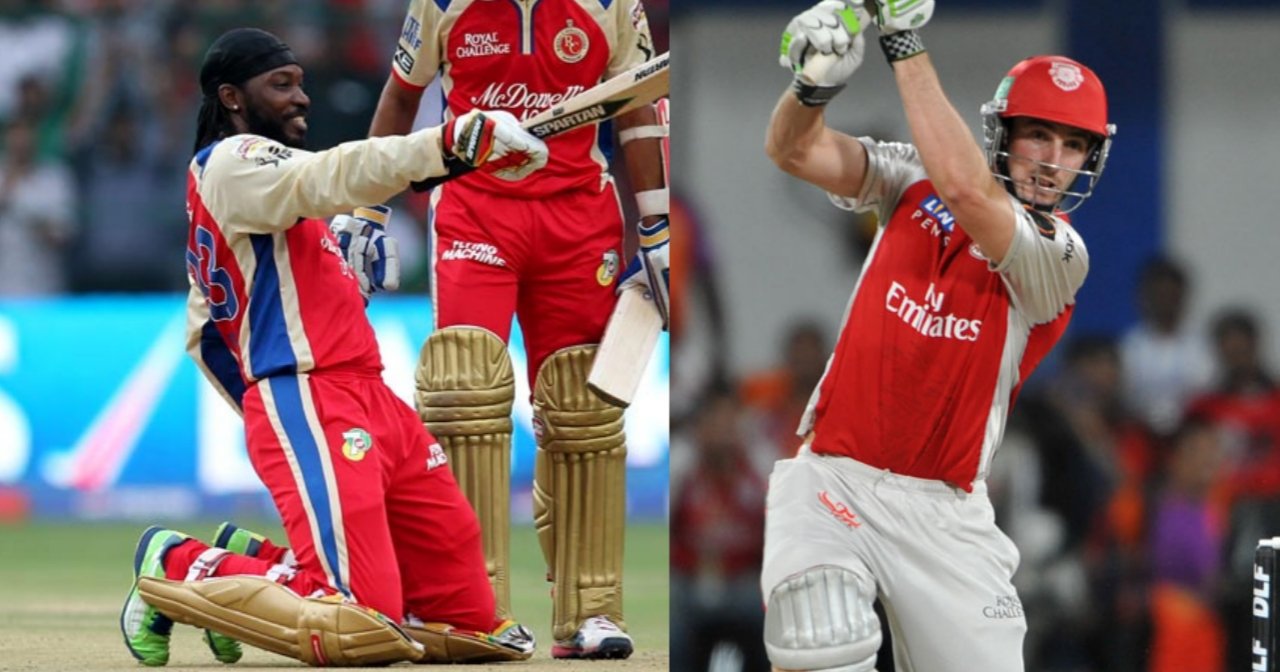 The Indian Premier League is full of talented player who can change the course of the game at any given point. Many batsmen have made their mark in the tournament over the years. Today we will take a look at the 5 fastest players to reach 2000 IPL Runs
#5. Shane Watson- 64 innings
Shane Watson is one of the best Australian cricketers of all time. He has equally great numbers in all formats of the game. While some people prefer to stick to Test matches, Watson has had a great Thus it is only fitting that he made his impact in the IPL too. Watson ranks fifth in the list of fastest players to reach 2000 IPL runs. He did so in 64 innings. Watson averages 30.99 in the IPL and has scored 3874 runs from 145 matches. He has played for various teams like Rajasthan Royals, Chennai Super Kings and Royal Challengers Bangalore.
#4. Sachin Tendulkar- 63 innings
This comes as no surprise that Sachin Tendulkar makes his place in this list. The 'Little Master' is widely regarded as the greatest batsman of all time. His mind-blowing records speak for themselves. Sachin went past the 2000-run mark in 63 innings. Thus he became the 4th fastest player to do so.
Tendulkar played for the Mumbai Indians throughout his IPL career and scored 2334 runs from just 78 matches. He averaged 34.84 and was a major part of the Mumbai Indians setup till his retirement.
#3. KL Rahul- 60 innings
KL Rahul has been on a tear ever since he was handed the captaincy of Kings XI Punjab. Even though Punjab hasn't won under his captaincy, Rahul has brought the team very close to victory with his batting performances. Rahul became the third-fastest player to reach 2000 runs when he did so in 60 innings.
Rahul played for RCB and SRH before settling into KXIP. He has blossomed as a batsman ever since he was entrusted with the captaincy of the Punjab franchise. If his recent form is anything to go by, he could win the orange cap this season. He averages an incredible 45.23 from just 84 innings. Rahul has scored 2804 runs in the IPL.
#2. Shaun Marsh- 52 innings
From one KXIP superstar to another, Shaun Marsh was a genuine matchwinner for the Punjab franchise. The elder of the famed Marsh brothers, Shaun has been a part of the Punjab franchise since his IPL debut. With his explosive batting style, Marsh could make a 200+ target look gettable. Marsh scored 2477 runs in the IPL with an average of 39.95. All of Marsh's 71 matches were played for Kings XI Punjab, and he was the undisputed MVP in the team.
Marsh was with the Punjab team till 2017, and hasn't played in the IPL since.
#1. Chris Gayle- 48 innings
Who else could it be? Chris Gayle is arguably the best T20 player in the world. The Jamaican cricketer has made waves in T20 leagues all over the world. The 'Universe Boss', as he has been nicknamed, has dominated the bowlers for years now. He has hit the most number of sixes in the IPL (350). Gayle went past the 2000-run mark in just 48 innings. He ranks first in the list of fastest players to reach 2000 IPL runs. He has an average of 40.61 and has scored 4833 runs in his IPL career.
At 40 years of age. Gayle shows no signs of slowing down. He hammers bowlers all over the world with the same ease of someone a lot younger than him. It is a spectacle to watch the big man play cricket the way he does.