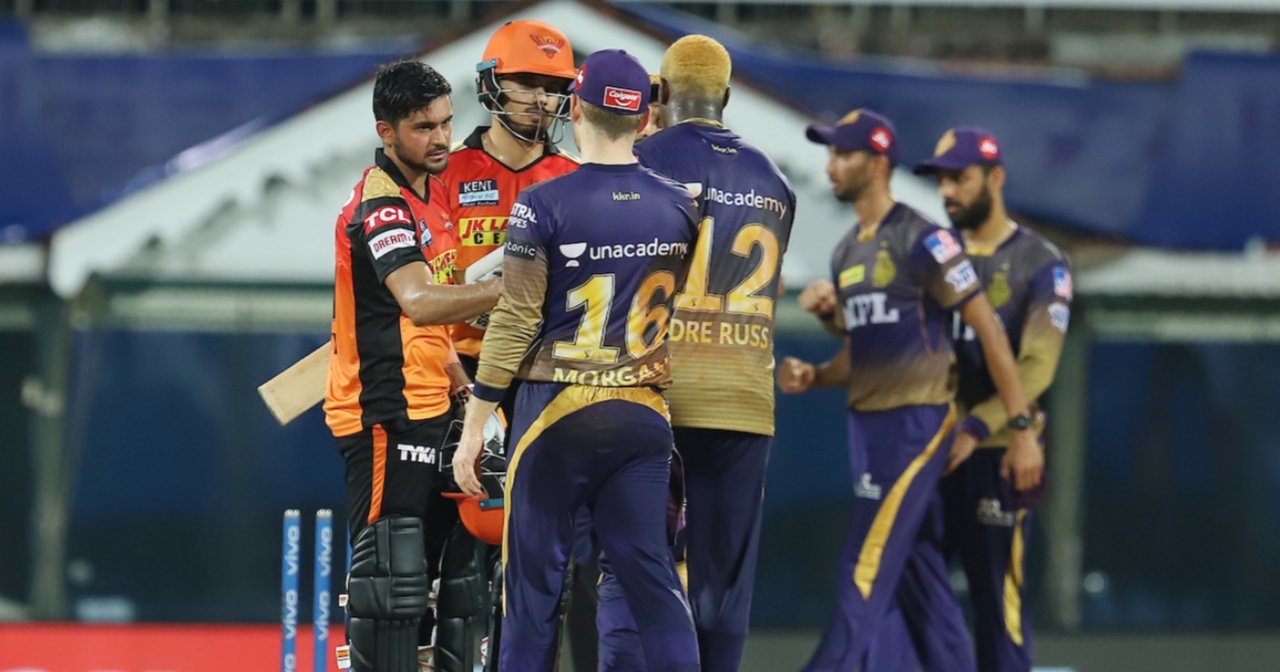 Who won yesterday's IPL match: In the third game of the IPL 2021, David Warner won the toss and decided to have a bowl. Sunrisers dropped Kane Williamson from their last match eleven and opted for the in-form Bairstow. KKR went with Shakib Al-Hasan as their spin bowling all-rounder instead of Sunil Narine.
KKR openers Gill and Rana got off to a solid start in the powerplay. However, the introduction of Rashid paid dividends for SRH as he castled Gill with a perfect googly. Tripathi walked in at 3 and was in an attacking mode right from ball one. Rana and Tripathi targeted SRH's pace duo Sandeep Sharma and Bhuvaneshwar Kumar
.
19 runs came off Bhuvaneshwar's third over and Tripathi reached a splendid fifty. After a 93 run partnership, Tripathi was dismissed by Natarajan. A dramatic collapse followed as Russell, Rana and Morgan departed in quick succession. But a late assault from Karthik took KKR to an above par score of 187.
SRH crumble in the chase
KKR began their defence with the spin bowling of Harbhajan Singh. It is well known that SRH heavily depends on Warner but the Aussie was dismissed early in the chase. Saha fell soon after and the onus was on Jonny Bairstow to take the chase deep.
He stitched a decent partnership with Manish Pandey and got to his fifty off 32 balls but a brilliant over from Cummins resulted in his dismissal. Vijay Shankar looked good during his short stay at the crease and Samad was given the task of finishing a huge chase.
Pandey struggled badly in his 40's and could not switch to second gear swiftly. Samad struck a few mighty blows but in the end, KKR completed a dominant display by a 10 run victory.
IPL 2021 : SRH vs KKR, Who won man of the match?
Rana was undoubtedly the star of the show as he showed ruthless aggression against top-class bowlers. Rana's four big hits were all timed to perfection and he also scored 9 fours in his knock of 80 from 56 balls.