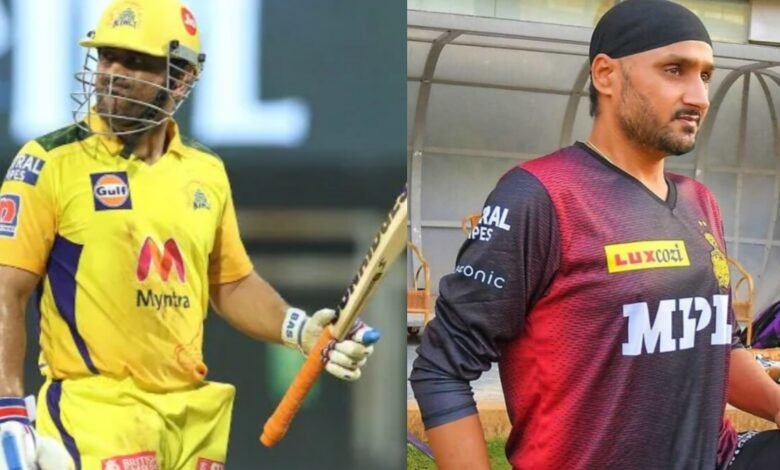 Every Indian Premier League edition witnesses at least a few cricketers hanging up their boots. IPL 2021 is also likely to be the last edition for a couple of players. The second phase of the tournament would start on September 19th in Dubai. With the mega auctions scheduled before next season, franchisees will be looking at building squads for the long term. Hence, a few older cricketers may not get another contract. While we are on that topic, here is a look at five players who might be playing in their last IPL tournament in 2021.
Note: Stats are up-to-date as of the first phase of IPL 2021
1) MS Dhoni
IPL Records: Matches – 211 || Runs – 4669 || Average – 40.25 || Strike Rate – 136.64
When asked if he might retire at the end of IPL 2020, MS Dhoni said, 'Definitely Not!'. However, it is doubtful if MSD can repeat the statement at the end of IPL 2021. The legendary man is 40 years old and has been struggling with the bat. Unlike the previous seasons, he also does not seem to be very confident when he walks out to bat.
With mega-auction scheduled before IPL 2022, CSK cannot afford to retain Dhoni and later release him when he retires after a season or two. Hence, the three-time winner could himself take a call on his plans. One of the most successful players that the league has seen, his fans and general cricket fans would miss his presence on the field.
2) Harbhajan Singh
IPL Records: Matches – 163 || Wickets – 150 || Average – 26.97 || Economy – 7.11
Harbhajan Singh missed IPL 2020, and when he entered the IPL 2021 auctions without much game-time, many predicted him to go unsold. However, KKR picked him up and even played him for a few games. That said, Bhajji is 41-years-old, and with him being inactive in domestic competitions, very few teams will be willing to invest in him for IPL 2022.
Winner of IPL for both Mumbai Indians and CSK, Bhajji is yet to announce his retirement from international cricket. With more and more youngsters coming through, the Punjab man could be one of the players who might be playing in their last IPL tournament in 2021.
3) Imran Tahir
IPL Records: Matches – 59 || Wickets – 82 || Average – 20.77 || Economy – 7.76
Having retired from ODI cricket, 42-year-old Imran Tahir may soon quit T20Is too. Although he won the Purple Cap in 2019, Tahir hardly got to play in IPL 2020. He did play a few games in the first phase of IPL 2021 but did not look to be at his best.
Franchises would be hesitant to invest in a foreign cricket who is well over forty. Although Tahir's stats are brilliant, his recent form has been mediocre. Hence, the South African is one of the players who might be playing in their last IPL tournament in 2021.
4) Chris Gayle
IPL Records: Matches – 140 || Runs – 4950 || Average – 40.24 || Strike Rate – 149.46
The Orange Cap winner in 2011 and 2012 and the highest six-scorer for four IPL editions, Chris Gayle changed the perception of IPL into a high entertainment league at his peak. Recently, the Jamaican revealed that his followers should not be surprised if he continues to play until 45.
However, at least in IPL, Gayle could bring curtains down after IPL 2021. Although he has got the big scores, the impact has been missing from the cricketer in recent years. He now plays at No.3, a position many teams may not be able to afford to Gayle. Hence, he could be playing his last IPL this year.
5) Amit Mishra
IPL Records: Matches – 154 || Wickets – 166 || Average – 23.98 || Economy – 7.36
The second-highest wicket-taker in IPL history, Amit Mishra could collect only 26 wickets in the last three completed seasons. In the initial seasons, Mishra was adept at containing runs. However, the leggie leaks them consistently now.
Fitness-wise, too, Mishra is struggling these days. He missed the latter half of IPL 2020 due to an injury. Considering all these factors, the player may not be part of IPL 2022.