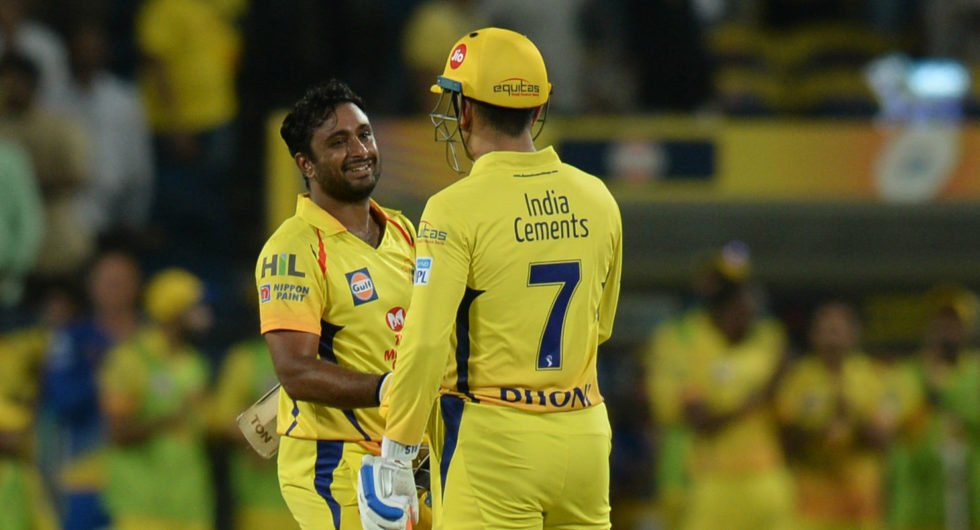 The renowned cricket commentator and analyst Harsha Bhogle reckons that the reason why Ambati Rayudu has been able to do so well for CSK is because he has got a friendly touch from the management there.
Harsha is probably hinting towards the CSK skipper MS Dhoni who has backed Rayudu despite his failures last season.
Rayudu didn't have a great IPL last season for CSK as he had averaged just a tad over 23 with the bat in the 17 games that he had played and his strike rate was less than a run a ball as well.
Ambati Rayudu is a naturally aggressive player
Rayudu is a naturally aggressive player who never backs away from any confrontation whatsoever, whether it's the cricketing confrontation or the verbal one and you generally expect such a cricketer to take care of himself and don't need an arm around his shoulder all the time.
But, according to Harsha, Rayudu is someone who might be ultra-aggressive, but he still needs that little bit of moral support which he gets at CSK and that enhances his performance.
Rayudu is coming into IPL 2020 with a point to prove after he was dropped from India's World Cup squad last year in favor of Vijay Shankar as the Indian selectors were of the view that Shankar was a three dimensional player and Rayudu wasn't.
Rayudu, probably in a little bit of anger, suddenly announced his international retirement after the World Cup snub, much to the surprise of everyone.
The right-hander has not played much competitive cricket ever since, but he looked in fluent touch in the first game of IPL 2020 as he scored a match winning fifty for CSK against MI.
Rayudu was declared the man of the match for digging CSK out of a hole with Faf du Plessis after the men in yellow were pushed on the back-foot with two early blows by Trent Boult and James Pattinson.
Rayudu and Faf didn't allow any further damage from there as they steadied the ship for CSK and put the chase on course.