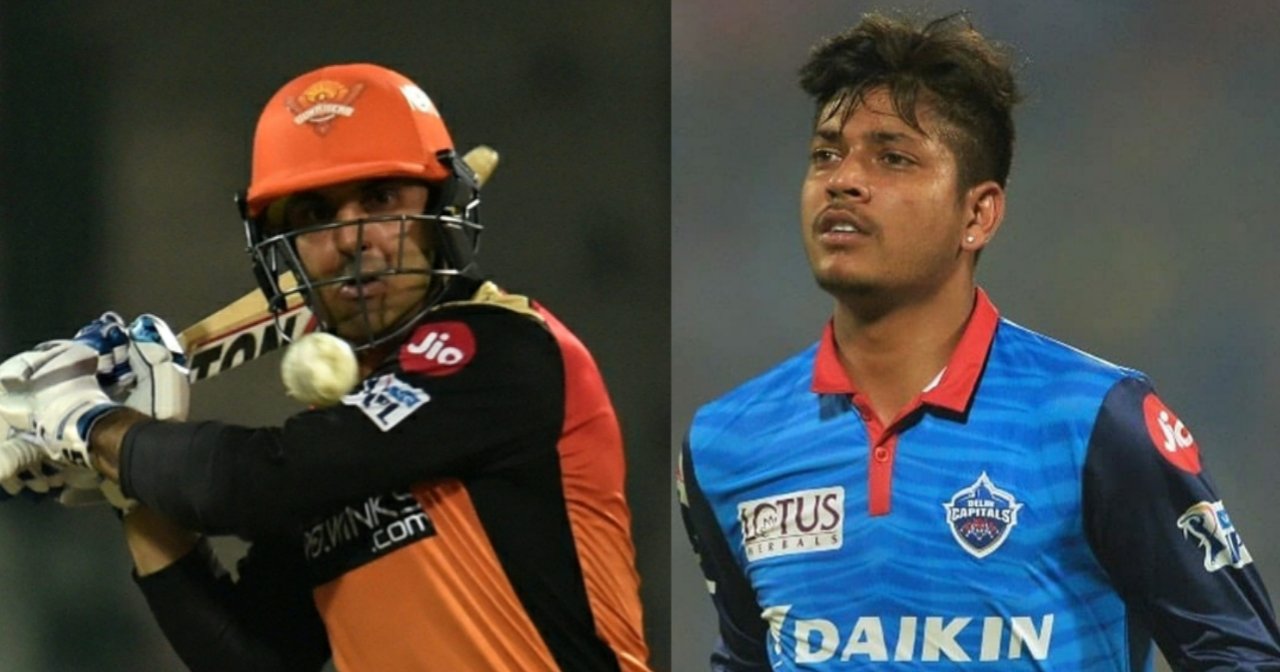 The playoffs for the 13th season of the IPL have started and Mumbai Indians have made their sixth IPL final as they defeated Delhi Capitals in the first qualifier. Four teams made the playoffs whereas four teams were knocked out of the competition. We saw many high-quality players in this year's IPL but still, there were a few players who weren't given enough opportunities. There were a few world-class players sitting on the bench for some teams. So, let's have a look at five benched players who should have got more opportunities in IPL 2020.
5. Yashasvi Jaiswal – Rajasthan Royals
Yashasvi Jaiswal was the leading run-scorer in the U-19 World Cup which took place earlier this year. He got a chance in the first game for RR where he was dismissed early. He was dropped in the next match and again got a chance after a couple of games. He got out to beauty by Trent Boult and in a game against Delhi Capitals, he got stuck against the likes of Rabada and Nortje. Jaiswal is a youngster who needs time to settle at this level. RR could have stuck with him instead of Robin Uthappa with keeping an eye on the future. Uthappa played some good knocks but even Jaiswal could have done it if he would have got some more opportunities. RR might think about this and mostly give him more chances in the next season.
4. Sandeep Lamichhane – Delhi Capitals
Sandeep Lamichhane has been a part of the Delhi Capitals squad since 2018. He played some end games in the 2018 season and was fairly effective. In 2019 as well he played some games and had done well for DC. DC could have tried him for at least a couple of games in this IPL season. They had the option of going in with Sandeep Lamichanne in place of Daniel Sams for the last couple of games. They might think of playing him in the second qualifier but it might be too late in the season. DC fans would be hoping that they see the youngster in action at least in the next season.
3. Moeen Ali – Royal Challengers Bangalore
Before the start of the IPL, many people thought that Moeen Ali would be surely in the first XI for RCB but that has not been the case. He has played only two games so far and that is not enough a sample size to judge any player. RCB's middle-order has been struggling when Virat Kohli and AB De Villiers don't perform and Moeen Ali in the middle-order could have helped. He brings in his experience and can offer some overs of off-spin as well. It is never too late for an experienced player and they might think of getting him in the playoffs.
2. Mohammad Nabi – Sunrisers Hyderabad
David Warner, Jonny Bairstow, and Kane Williamson – all three are world-class players but when you have all three in your XI it is always going to create a problem in the balance of the team. They started with Mitchell Marsh but once he got injured, they tried Nabi only for one game. Mohammad Nabi is one of the most underrated all-rounders in the T20 circuit. Finally, they dropped Bairstow and bought in Jason Holder but Mohammad Nabi should have given more opportunities in the XI.
1. Imran Tahir – Chennai Super Kings
When CSK was losing matches in the middle period of the tournament all CSK fans were asking, where is Imran Tahir? Unfortunately, CSK bought him late in the XI when they were almost knocked out of the tournament. CSK was missing Gaikwad for the first couple of matches which forced them to play both – Shane Watson and Faf Du Plessis which didn't allow them to go with the South African leg-spinner. Tahir was the purple cap holder in the last year's IPL and CSK should have found a way earlier to get him in the XI.