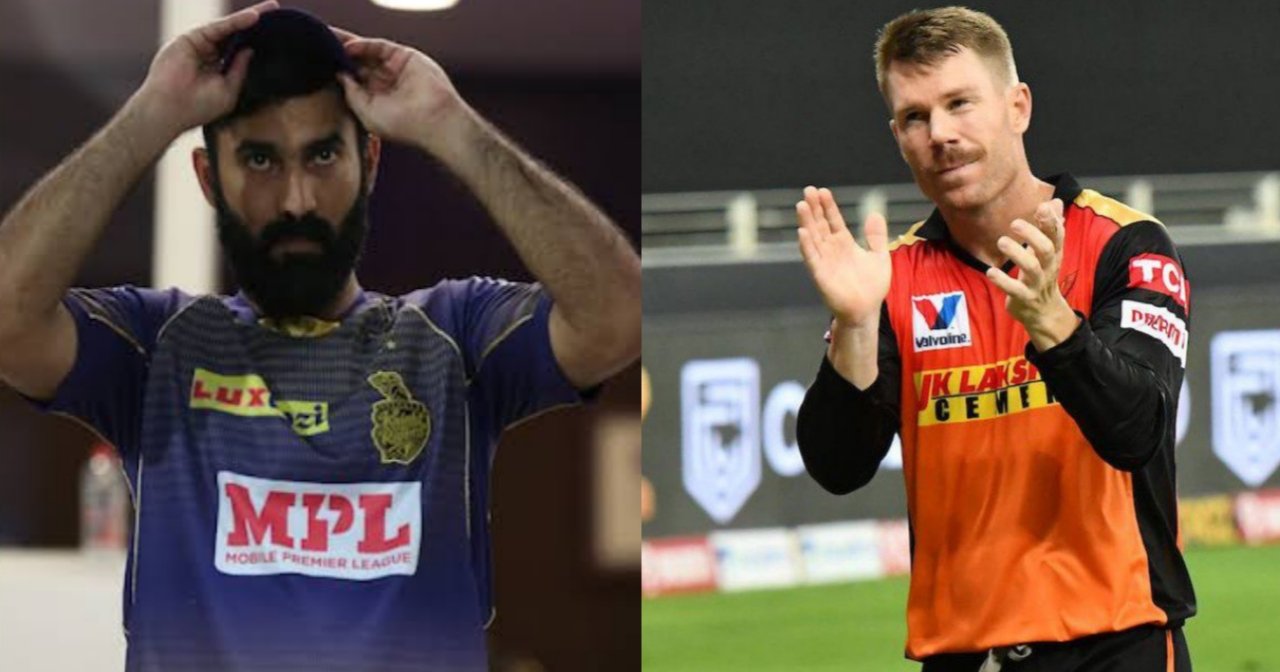 Indian Premier League is the best T20 league in the world and when we talk about T20 cricket we must talk about the role of a captain. Time and again many experts and coaches have said that the role of a captain becomes even more difficult in the shortest format because of the lack of time to make decisions. You don't have enough time to think as the game progresses at a rapid rate as far as captaincy is concerned in the IPL.
Captains need to be on their toes and if possible, a couple of steps ahead of the game. Being a captain and leading from the front is not an easy job and especially in the IPL, it becomes even more difficult. We have seen players give up their captaincy for various reasons. So, let's have a look at six players who gave up captaincy mid-way through an IPL season.
7. Shikhar Dhawan – Sunrisers Hyderabad
Shikhar Dhawan was named as the captain of Sunrisers Hyderabad ahead of the 2014 IPL season. He has always been a terrific opener in the IPL but had never captained any franchise.
Shikhar Dhawan was not a good enough captain and as a result, SRH started losing games. Not only that but his batting form was also started dipping which was a huge concern for the team. Mid-way through the season he decided to hand over the captaincy duties to Darren Sammy who is an experienced international captain. SRH did win some games after the captaincy change but still couldn't qualify for the playoffs that season.
6. Kumar Sangakkara – Sunrisers Hyderabad
Sunrisers Hyderabad came in place of Deccan Chargers in 2013. Kumar Sangakkara was appointed as their captain for the new season. SRH was doing a great job as they had won five out of their first seven games, but the concern was that Sangakkara wasn't scoring runs with the bat.
Sangakkara realized that he was talking a spot of an overseas player and he is not in form, so he decided to hand over the captaincy to Cameron White which allowed another overseas player to get in the side. Eventually, SRH qualified for the playoffs in the fourth place.
5. Daniel Vettori – Royal Challengers Bangalore
RCB reached the Final of IPL 2011 under the captaincy of Daniel Vettori so he was the captain for the next season as well. But in 2012, Vettori's bowling form was a concern. He wasn't performing well and taking up a slot of an overseas player. So, mid-way through the season, Vettori handed over the captaincy to a young Virat Kohli. Since 2012, Virat Kohli is the captain of the RCB team.
4. Gautam Gambhir – Delhi Capitals
Delhi Capitals had roped in Gautam Gambhir for the 2018 season as their captain. He had done well for KKR and Delhi is his home ground, so he wanted to finish his career in Delhi. In the first 6-7 games, Delhi could manage only 2 wins and Gautam Gambhir's form was a huge concern.
At the half-way stage, Delhi Capitals held a press conference in which they announced that Gautam Gambhir stepped down as a captain, and Shreyas Iyer was appointed as their new captain. They managed to win some games under the captaincy of Shreyas Iyer, but it was already too late for a playoff spot.
3. Ricky Ponting – Mumbai Indians
Ricky Ponting was the captain of Mumbai Indians in the 2013 season. Not only Mumbai Indians were struggling but also Ricky Ponting was struggling with his batting form. Ponting who has been a phenomenal skipper for the mighty Australian team decided to step down as captain and Rohit Sharma was appointed as their new captain.
This decision completely changed the fortunes of Mumbai Indians as they went to win their first IPL title under the captaincy of a young Rohit Sharma. It was a tremendous turnaround and since then Rohit Sharma hasn't looked back with 4 titles in 7 years.
2. Dinesh Karthik Gave up his captaincy in IPL 2020 – Kolkata Knight Riders
When KKR bought Eoin Morgan in the auction, there were questions going around about who will be the captain but the KKR management was clear as they announced that Dinesh Karthik will remain their captain. But halfway through the IPL 2020 season, Karthik has given up captaincy and Eoin Morgan has taken over from him.
While some people might be expecting this, it is a surprising move because their team isn't doing badly in this season. They have won four out of their first seven games and Dinesh Karthik as well has been decent with the bat. There were some debates around the batting line-up of their team, but their middle-order looked quite sorted in the last couple of games. Karthik mentioned that he has given up captaincy to focus on his batting so it will be interesting to see how he performs in the rest of the tournament.
1. David Warner gave his captaincy in IPL 2021 – SunRisers Hyderabad
David Warner who has been the mainstay for the Sunrisers Hyderabad over the last five years except 2018 has been replaced by Kane Williamson as captain midway through the IPL 2021 season. Sunrisers Hyderabad is struggling in the 2021 IPL season as they have lost five out of their six matches and won only one.
David Warner who has been their prolific run-scorer over there for the past five years has failed to make an impact with the bat which is a huge concern for their team. The SRH management who is known for being calm and composed has taken a decision that wasn't expected by many. Kane Williamson who missed the first three games of this year's IPL will lead the SRH side for the remaining games of this season. Williamson led the SRH side in the absence of Warner in IPL 2018 and took them to the Finals.