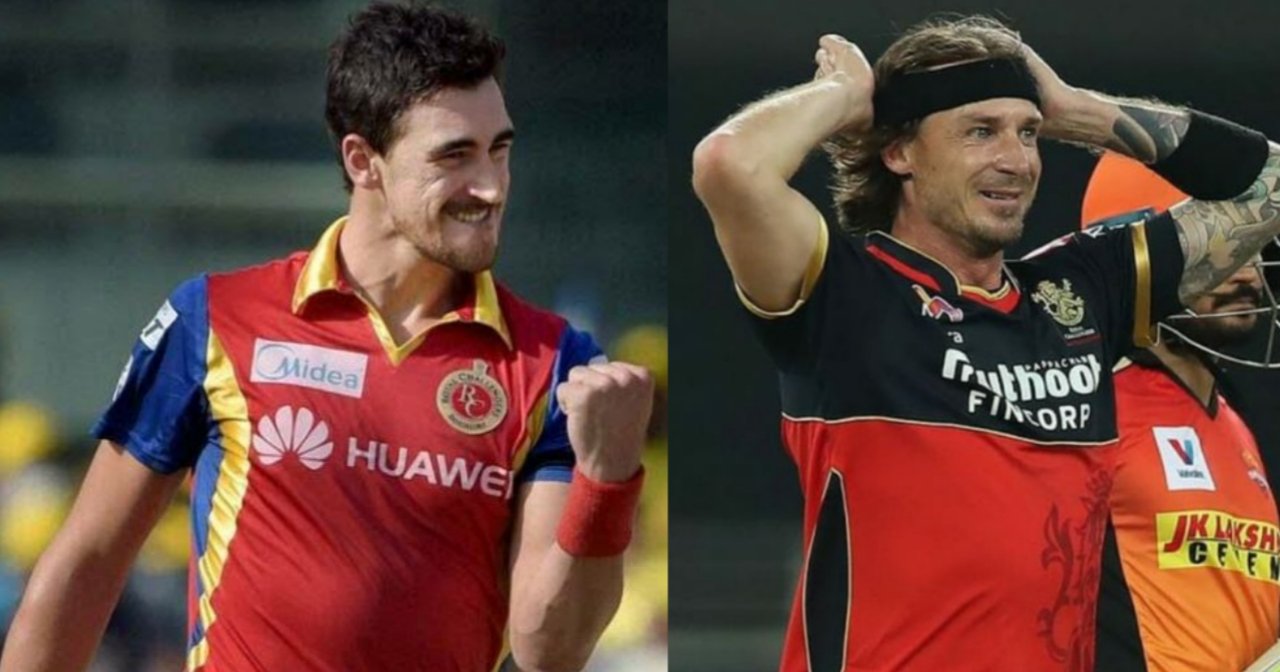 More than 1000 players have registered their names for the upcoming Indian Premier League auction, and it will be interesting to watch some new players get picked in the IPL for the first time. The likes of Jhye Richardson, Kyle Jamieson might get a chance to be a part of the best T20 league in the world. Most of the players around the world want to participate in this league and hence so many players have registered for the IPL Auction.
Having said that there a few players who won't be a part of this Indian Premier League which is a surprise for many people. Most of those players have opted out of the IPL due to various reasons but it would have been great if these players would have been available. So, let's have a look at the five-star players who will miss IPL 2021.
5. James Pattinson
James Pattinson who came in as a replacement for Lasith Malinga in the last year's campaign had a good season for the Mumbai Indians. He picked up 11 wickets in 10 games at an economy rate of 9.01. Mumbai Indians released him ahead of the IPL Auction.
The Australian pacer didn't give his name for this year's IPL auction as he wants to spend some time with his family and doesn't want the pressure of bio bubbles. He needs a break from the bio bubbles, and so he has decided to miss the IPL. Pattinson has a valid reason, and he would like to be fresh for international cricket as well.
4. Dale Steyn
Dale Steyn who is considered to be one of the finest fast bowlers of this generation has opted out of this year's IPL. In the last season, he was part of the Royal Challengers Bangalore team and he didn't have a great season as he leaked many runs in the three games he played.
Dale Steyn announced through social media that he won't take part in this year's IPL as he needs a break. He even said that he has not retired but just wanted a break from cricket. Even though Steyn wasn't at his best most of the fans would have loved to see the stumps flying off his bowling in the IPL.
3. Joe Root
The England Test captain who is batting at a different level has opted out of this year's IPL. Root has been a part of some of the IPL Auctions where he has gone unsold. Root isn't a part of the England T20 side which makes it difficult for him to get an IPL contract.
Having said that he is a good T20 player and looking at his current form at least a couple of franchises would have been interested in him. But unfortunately, he has not given his name in this auction and as a result, he won't be part of this IPL season.
2. Mitchell Starc
Mitchell Starc hasn't played in the IPL since 2015. He played his last game for Royal Challengers Bangalore in 2015 and since then hasn't played in the best T20 league. He was going to participate a couple of times but got injured just before the season began.
Over the last couple of years, he isn't even giving his name in the auction which is surprising. One of the reasons which have been mentioned in the past is workload management. Cricket Australia likes to rest a bowler like Starc as he is important for them in all formats. It would have been great to see Mitchell Starc in action in the world's toughest league but it won't happen this season.
1. Lasith Malinga
Lasith Malinga who is an IPL legend announced his retirement from franchise cricket and so he won't be part of this IPL. Malinga is one of the few players who have played for only one franchise as he has represented only Mumbai Indians. Malinga is the leading wicket-taker in the IPL even though he hasn't played all 13 seasons.
In his prime, Malinga was the greatest T20 bowler in the world and we could witness his greatness in the IPL. All cricket fans will miss Lasith Malinga in the IPL but everybody will remember his last ball in the Indian Premier League which helped MI won the trophy in 2019.