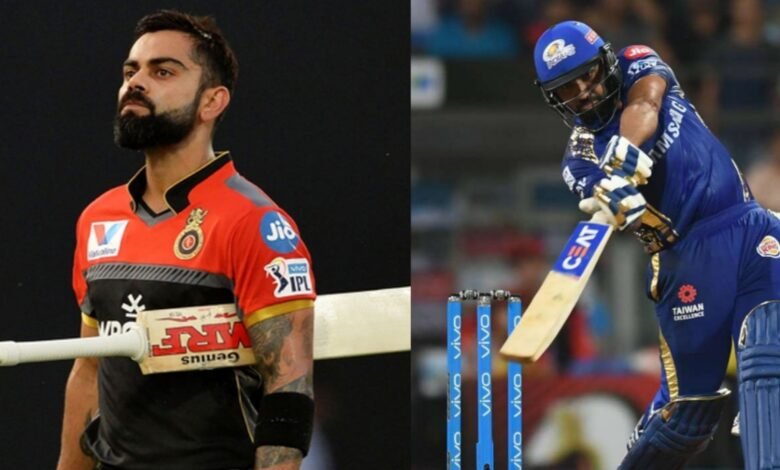 If you take a look at the batting statistics in IPL, it is mostly the southpaws who have been dominant. The likes of Shikhar Dhawan, Suresh Raina, David Warner, and Chris Gayle have all been brilliant performers in the competition. The right-handed contingent, too, has several records to its name. In this article, we take a look at five right-handers who have scored the most runs in IPL history.
5) Robin Uthappa (Mumbai Indians, Royal Challengers Bangalore, Pune Warriors, Kolkata Knight Riders, Rajasthan Royals and Chennai Super Kings)
Matches – 189 || Runs – 4607 || Average – 27.92 || Strike Rate – 129.99
Robin Uthappa happens to be one of the most underrated batsmen in IPL history. Despite being one of the Top 10 run-scorers in the competition, Uthappa hardly gets his due. The Karnataka-born cricketer stands at No.5 in this list of right-handers who have scored the most runs in IPL history.
When India started playing T20 cricket, Uthappa was considered to be an important part of the XI. However, be it for India or in IPL, the right-hander took a while before he got going. While he struggled in most other franchises, he enjoyed while playing for KKR. Especially in 2014, he was in top form and won the Orange Cap that season. Since then, he has been consistently scoring around 300 runs every season, which has helped him enter this list.
4) MS Dhoni (Chennai Super Kings and Rising Pune Supergiants)
Matches – 211 || Runs – 4669 || Average – 40.25 || Strike Rate – 136.64
MS Dhoni has played 65 innings at No.4 and 70 innings at No.5, slots that are usually not meant for high-scoring in the T20 format. Yet, the former India cricketer is one of the highest-scoring batsmen in the competition. Add to this his brilliant captaincy and the magic behind the stumps, MSD's impact in IPL is terrific, to say the least.
It should also be noted that Dhoni played with a strike rate of 136 consistently across most of the campaigns. In terms of yield, MSD's best season was in 2013 when he scored 461 runs in 16 innings. He came close to it in 2018 when he got 455 runs.
3) AB de Villiers (Delhi Capitals and Royal Challengers Bangalore)
Matches – 176 || Runs – 5056 || Average – 40.77 || Strike Rate – 152.38
No.4 and No.5 is some of the most difficult spots for a batsman in a T20 XI. It is when it comes to this slot that a game's situation changes based on the performance of the batter. Under pressure, batsmen usually find it hard to score runs here.
However, AB de Villiers succeeded in the role. He is arguably the best middle-order batsman to have played in IPL. The South African scored runs in heaps, and he did it while striking at above 150. It also needs to be noted that he batted at RCB, a franchise that has always had a fragile middle-order.
2) Rohit Sharma (Deccan Chargers and Mumbai Indians)
Matches – 207 || Runs – 5480 || Average – 31.49 || Strike Rate – 130.50
The Emerging Player of the Year in 2009, Rohit Sharma, is the most successful player in the competition with six trophies against his name. The Mumbai Indians skipper is also the fourth-highest run-getter in the history of IPL.
Barring 2018, Rohit has hit more than 300 runs in every season of IPL so far. Although he is an accomplished opener, Rohit started his IPL career also in the middle-order. It is while batting at No.4 that he scored 2392 runs in his IPL career.
1) Virat Kohli (Royal Challengers, Bangalore)
Matches – 199 || Runs – 6076 || Average – 37.97 || Strike Rate – 130.41
Virat Kohli leads this list of right-handers who have scored the most runs in IPL history. In fact, Virat is the highest run-getter in the competition so far. He won the Orange Cap in 2016, the season in which he scored 973 runs.
When IPL started, Virat was still a rookie and runs were hard to come by. However, from 2011, he started contributing a lot more to the team. While he scored 557 runs that season, he then had four more campaigns of scoring more than 500 runs. All Virat needs is a trophy to add substance to his illustrious batting career in IPL.