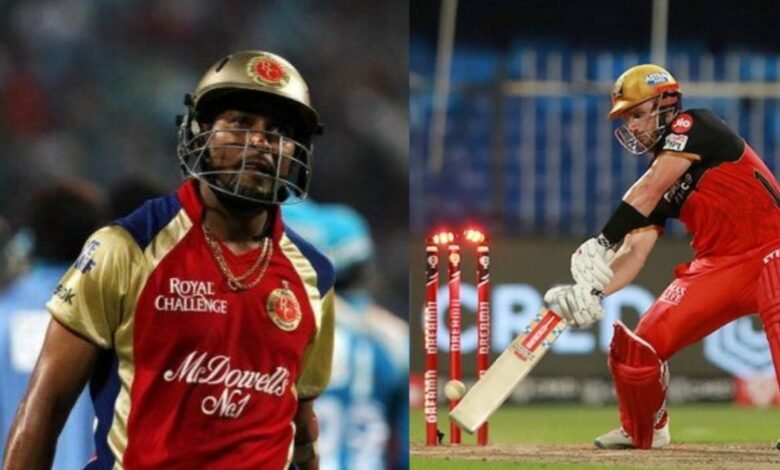 The four-foreigner rule in IPL was one of the unique selling points of the league. It added flavour to the tournament apart from ensuring a higher quality of cricket on display. For the franchises, aside from depending on the statistics of players from other T20 leagues, they rely heavily on the performances of a cricketer in the international fold. Usually, a foreign player gets selected in IPL only after doing well for his country. However, on some occasions, some players have failed in IPL.
Although these players showed immense ability for their countries, they somehow could not replicate it for their IPL franchises. On that note, in this article, we talk about five overseas players who did well in international cricket but have failed in IPL.
1. Martin Guptill
Limited Overs Internationals: 6927 runs in 186 ODI games || 2939 runs in 102 T20I games
Indian Premier League: 270 runs in 13 games
For a very long time, Martin Guptill was the highest run-scorer in T20Is. Although he has dropped down the list, the Kiwi is very much still in contention to get on top of the chart.
However, when it came to IPL, the New Zealand opener just could not strike big. In IPL, the margin of failure is very narrow for an overseas opener. If they do not produce results instantly, they get dropped. This is exactly what happened with Guptill after he could score only 270 runs in 13 encounters.
2. Aaron Finch
Limited Overs Internationals: 5232 runs in 132 ODI games || 2346 runs in 71 T20I games
Indian Premier League: 2005 runs in 85 games
Aaron Finch is the best T20 batsman that Australia has seen so far. Although he may not appear as destructive as some of his countrymates, Finch's career strike rate is 152.14, which is a massive number. The Aussie also has the highest individual score of 172 in T20Is.
However, Finch has failed in IPL. The fact that he has represented so many franchises in the tournament speaks volumes about his performances. The right-hander is currently not part of IPL, but he will surely have a few chances to redeem himself in the Indian T20 league.
3. Colin Munro
Limited Overs Internationals: 1271 runs and 7 wickets in 57 ODI games || 1724 runs and 4 wickets in 65 T20I games
Indian Premier League: 177 runs and 1 wicket in 13 games
Colin Munro came into the scene as a destructive batsman and he held on to the reputation for a very long time. The all-rounder also has been doing well in various T20 leagues across the globe.
In IPL, the Kiwi cricketer has not done justice to his talent. It's not that he did not get too many opportunities. The player has been part of 13 games, almost equivalent to one complete IPL season.
4. T Dilshan
Limited Overs Internationals: 10290 runs and 106 wickets in 330 ODI games || 1889 runs and 9 wickets in 80 T20I games
Indian Premier League: 1153 runs and 5 wickets in 52 games
Dilshan was one of the major disappointments in the initial editions of IPL. A premier opener from Sri Lanka, Dilshan was a top performer as an opener and also did well with the ball for Sri Lanka.
Although he got nine fifties in 50 IPL games, His IPL stats arent good considering Dilshan played as one of the star overseas players. He also batted mostly at the top of the order. His IPL career strike rate is just 114.5, which is a mediocre figure.
5. Ricky Ponting
Limited Overs Internationals: 13704 runs in 375 ODI games || 401 runs in 17 T20I games
Indian Premier League: 91 runs in 9 games
Ricky Ponting is one of the legendary cricketers in ODIs. Although he played very few T20Is, he was decent in them. However, the former Aussie skipper failed in IPL.
While the likes of Adam Gilchrist and Mathew Hayden lit up the tournament, Ponting could barely score runs. He represented KKR and Mumbai Indians in his IPL career. Currently, he is the head coach of the Delhi Capitals.