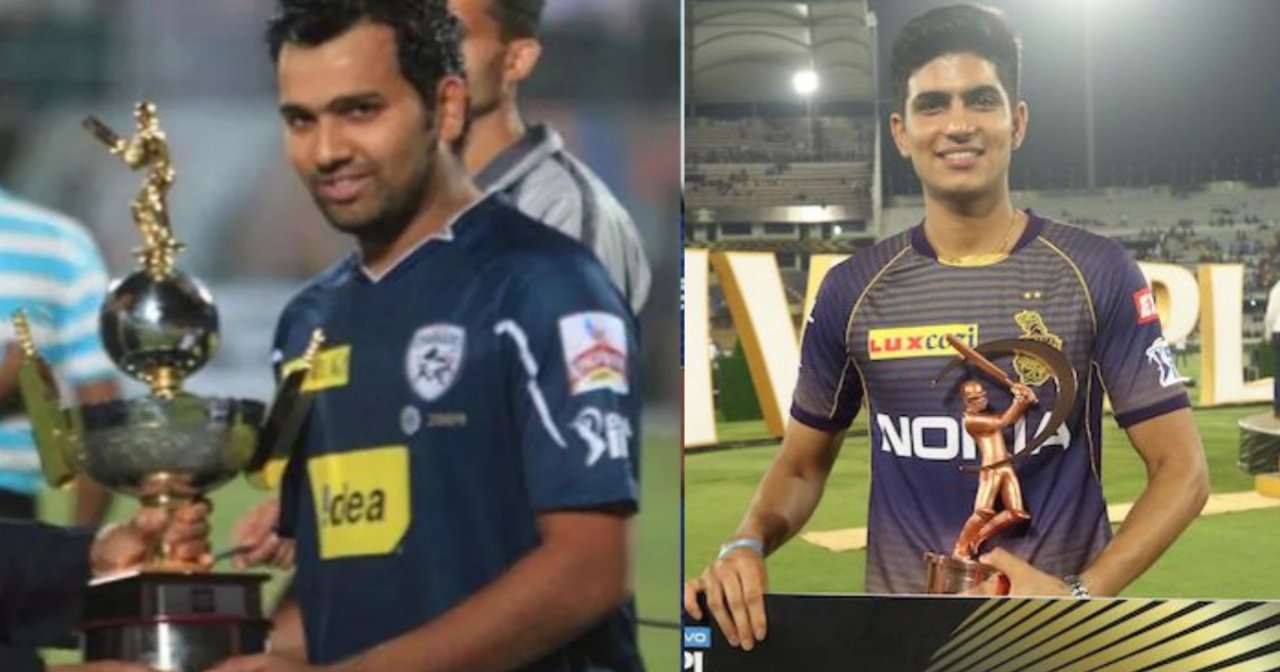 The IPL Emerging Player Award is the dream of every young cricketer. So far in the 13 seasons, there have been 13 recipients of this prize. Earlier, the award was known as the Rising Star of the Season award. However, later, the organizers changed it to the IPL Emerging Player Award. Only one foreigner, Mustafizur Rahman, has won this prize.
Apart from him, 12 players from India have bagged the prize. In 2008, only U-19 players were considered for this award. Shreevats Goswami won it in 2008. However, he could not make it big. In this article, we will look at those five IPL Emerging Player award winners who are now a part of Team India.
5. Rohit Sharma
Current Indian vice-captain Rohit Sharma was the second player to win this award. He is the only Deccan Chargers player to have this award. Sharma played the first three seasons for DC. In 2009, he was adjudged the U-23 Success of the Tournament. Rohit had already made his international debut then.
However, he had not cemented his spot in the team. Rohit played a vital role in DC's 2009 championship triumph. He supported Adam Gilchrist to perfection. Currently, he is the only IPL skipper with five trophies in his cabinet. Sharma is one of the best openers in all formats now.
4. Axar Patel – 2014 IPL Emerging Player Award
Axar Patel's first IPL team was Mumbai Indians. However, Axar did not get enough opportunities there. Later, he switched to the Punjab Kings. IPL 2014 proved to be a major success for him. Patel was a breakout star of that season.
His left-arm spin bowling played a match-winning role for Punjab. It was the only season where Punjab made it to the final. Soon after that season, Axar made it to the national team. Recently, he made his Test debut in Ahmedabad. Right now, Axar Patel plays for Delhi in IPL.
3. Shreyas Iyer – 2015 IPL Emerging Player Award
Shreyas Iyer is the captain of the Delhi Capitals. He is one of India's most reliable T20I players. Iyer started his career with Delhi in 2015. He was incredibly successful in his first season, amassing over 400 runs for the team. A few seasons later, Iyer became the skipper of the franchise. Unfortunately, he is ruled out of IPL 2021 due to a shoulder injury which he took in the ODI against England.
Shreyas had been a part of the U-19 team in the 2014 World Cup. In 2015, he had his breakthrough IPL season. Just two years later, Iyer played his first international match. Shreyas is likely to play his first World Cup in 2021. It will be exciting to see how he performs at the grand stage.
2. Rishabh Pant
Rishabh Pant has become India's number one wicket-keeper now. There was a time when the critics questioned his place. However, his recent performances have turned his critics into his fans. Pant can play unbelievable shots in the middle. He had started to draw attention during his early days only.
2018 IPL proved to be the turning point for Pant. He was the consistent batter for Delhi. Also, his glovework was decent. Even though Delhi could not win the IPL that year, Pant took the Emerging Player Award home. Right now, he is the highest-paid player of DC.
1. Shubman Gill – IPL 2019 Emerging Player Award
Shubman Gill was the second KKR player to win this trophy. The first was Iqbal Abdulla. However, the left-arm spinner could not succeed in having a long international career. Gill did not lose the momentum. The right-handed batsman made his ODI debut against New Zealand.
Last year, he was a member of the Indian Test team against Australia. Gill played match-winning knocks for the team in red-ball cricket. He also performed exceptionally well in IPL 2020. Some fans consider him an Orange Cap contender this year. Thus, these are the five players who won the Emerging Player trophy and are a part of Team India now.
Even Sanju Samson won the Emerging Player award in 2013. Unfortunately, he recently lost his place in the Indian squad. He will be keen to make a comeback after IPL 2021.