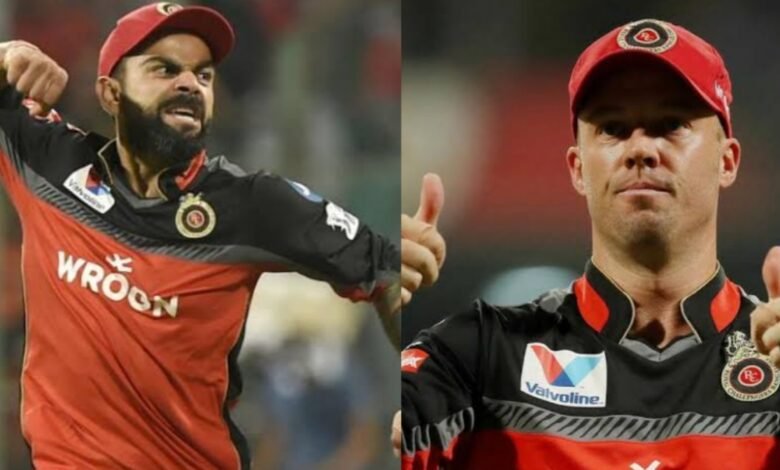 BCCI is likely to allow a maximum of four retentions for each franchise ahead of IPL 2022. The retained players could be a combination of two domestic players and two overseas players, or three domestic cricketers and one foreign player. With two additional teams joining the tournament, the RTM card will be scrapped so that there is no disadvantage for the new franchises. Royal Challengers Bangalore reached the playoffs in IPL 2020, and with five wins from seven games, they have started IPL 2021 on a good note. The team seems to be developing a strong core at the moment. On that note, here is a look at four players whom RCB should retain for IPL 2022.
1) Virat Kohli
Virat Kohli has been the face of Royal Challengers Bangalore for a few years now. His reputation and popularity have helped the franchise on and off the cricket field. The highest run-scorer in the competition, so far, it will be around Virat Kohli that a new squad of RCB will yet again be built.
In IPL 2018, while every other franchise picked their first retention for INR 15 crores, RCB signed up Virat for INR 17 crores. This still happens to be the highest paycheque for a single cricketer in IPL. All that said, Virat's form with the bat has dwindled in recent seasons. His captaincy is also being criticized often. Yet, he will surely be one of the players whom RCB should retain for IPL 2022.
2) AB de Villiers
Since 2018 and until the completion of the first phase of IPL 2021, AB de Villiers has won ten Player of the Match Awards for RCB. It can also be said that the South African has carried the franchise in the last few years. Though there are rumours that he would retire after IPL 2021, if that does not happen, RCB would retain the legend for IPL 2022.
In ABD, RCB gets a solid middle-order player, who can turn the game around from any situation. He is a leader on the field and the best possible guidance that youngsters in the squad can get. While many overseas players suffer from inconsistency in IPL, ABD seems to be from another planet. Hence, he should be retained for future seasons.
3) Mohammed Siraj
A few years ago, even RCB fans would not have believed had someone said that Mohammed Siraj would be retained before an IPL mega auction. However, that situation is close to reality now. All of this has been possible due to Siraj's hard work and rise in confidence.
He was a revelation in IPL 2020 with eleven wickets at an average of 21.45. However, his economy was still above 8. However, after return from the confidence-boosting Australia Tour, Siraj picked up six wickets in the first phase of IPL 2021 at an economy of 7.35. Importantly, he aced yorkers and bowled well at the death. If he is released to the auctions, other teams will go to any extent to poach him. Hence, he should be one of the players whom RCB should retain for IPL 2022.
4) Devdutt Padikkal
Devdutt Padikkal, in IPL 2020, outscored Virat Kohli and AB de Villiers to become the highest run-scorer for RCB. Although there are Virat and AB, the management must also keep an eye on the future. They should avoid making the mistake that they did with KL Rahul before IPL 2018 mega auctions.
Padikkal, who is currently on his debut senior tour to Sri Lanka, is anyways talented and seems to have the potential to enjoy a long career. It is a distant thought, but RCB should make plans for life post the Virat and AB era. If DDP is someone who will part of that period, RCB must retain him before IPL 2022.