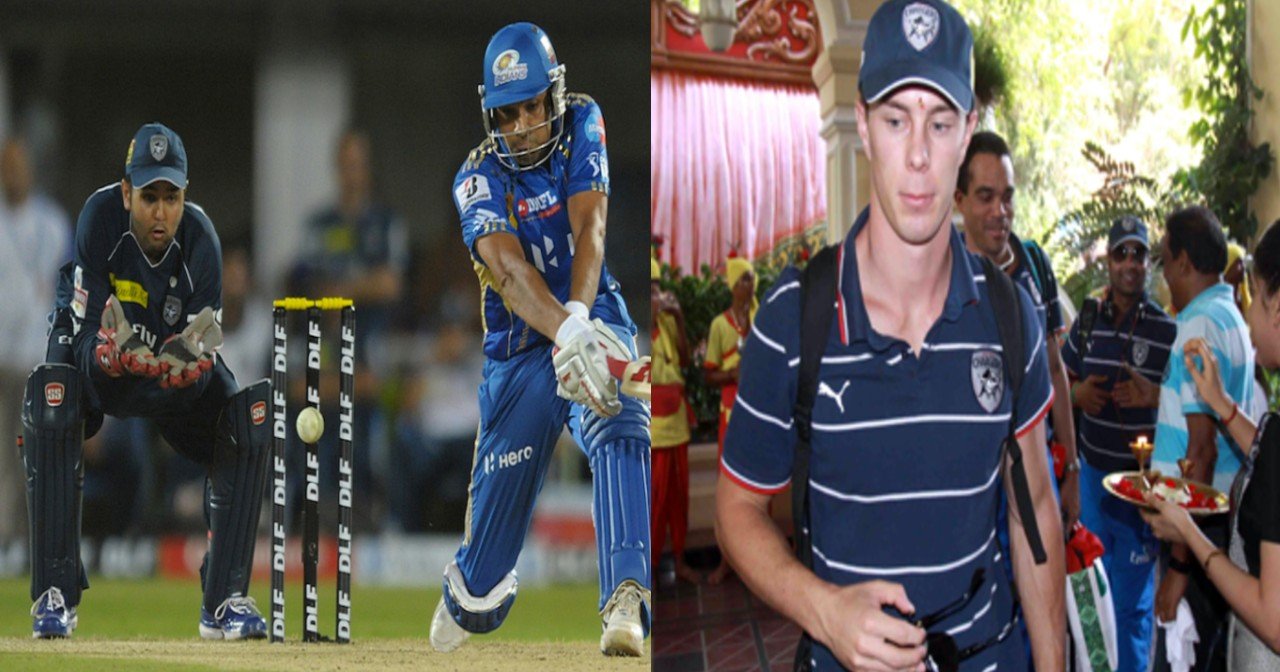 In the IPL, when we talk about the initials DC, now we think about Delhi Capitals but earlier it used to be Deccan Chargers. Deccan Chargers was one of the eight original teams which started the IPL way back in 2008. In 2008, they had a pretty strong team but still, they finished last on the points table.
Adam Gilchrist who was their captain in 2009 was influential in changing their fortunes as they won the tournament that year. Unfortunately, the franchise got banned and was replaced by SRH in 2013. There a few players who you might know have played for Deccan Chargers in that five-year period. So, let's have a look at five such players.
5. Manpreet Gony
Manpreet Gony who was initially part of the Chennai Super Kings team went to play for Deccan Chargers in 2011 and 2012. Gony was a decent fast bowler who could tonk the ball towards the end of the innings.
Gony played only nine games for Deccan Chargers in the two seasons. He picked up seven wickets in those nine games. He played for some more IPL teams after that but he is one of the players who has played for Deccan Chargers.
4. Ishant Sharma
Ishant Sharma was part of the Kolkata Knight Riders side for the first three years but then he was bought by Deccan Chargers in the 2011 mega auction. Even though Ishant Sharma isn't an out and out T20 bowler he has had his moments in the IPL.
Ishant Sharma's best spell in the IPL came with Deccan Chargers against the Kochi Tuskers Kerala. He bowled his heart out and picked up five wickets for just 12 runs in his four overs. The pitch suited his style of bowling but it was a fantastic spell of fast bowling.
Ishant Sharma will be part of another DC – Delhi Capitals in this year's IPL.
3. Parthiv Patel
Parthiv Patel has been a part of many IPL teams and one of them is the Deccan Chargers. He was part of the Deccan Chargers team in 2012. The left-handed wicket-keeper batsman didn't have the best of seasons with Deccan Chargers.
In the 14 games, he scored only 194 runs at an average of 17.64. Parthiv Patel has been a part of so many teams that it is hard to associate him with one single team but he is also one of the players who has played for Deccan Chargers.
2. Mitchell Marsh
Mitchell Marsh hasn't been an IPL regular. He has played some seasons in between and then he disappears. The older Marsh – Shaun Marsh was part of the IPL from the first season but the younger one – Mitchell Marsh played his first season in 2010 for Deccan Chargers.
He got to play only 3 games in which he picked up two wickets and scored only 28 runs. Marsh is a way better player than what he was back in 2010. This season he will be part of the other Hyderabad franchise – Sunrisers Hyderabad.
1. Chris Lynn
We all associate Chris Lynn with Kolkata Knight Riders in the IPL and now he will be playing for Mumbai Indians but he has also been a part of the Deccan Chargers team.
In 2012, when nobody knew him Deccan Chargers picked him. He played only one game for them and scored six runs in that game. Since then, Lynn has come a long way but still, his name will be in the record books saying that he played for Deccan Chargers.