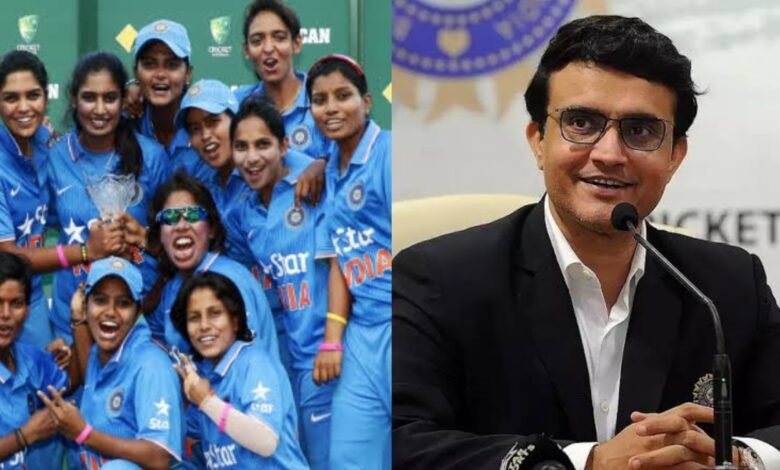 The IPL Media Rights e-auction was the biggest talking point in the cricket world over the last few days. The auction began on Sunday morning at 11 AM and concluded around Tuesday afternoon. Multiple big names were present in the auction room, and the BCCI ended up earning a 48,390 crore deal for the next five years. Sourav Ganguly spoke about the massive deal recently.
Disney+ Star retained the Indian TV rights for the Indian Premier League matches from 2023 to 2027, while Viacom18 won the digital rights for India. Times Internet emerged victorious in the overseas rights category. Overall, the total valuation of the deal came up to 48,390 crores from 2023 to 2027.
The per match valuation for the Indian Premier League is only less than USA's NFL right now. It stands second across the world. BCCI President Sourav Ganguly opened up on how the board plans to use the money and told the Times of India:
"This will help the BCCI create an even stronger infrastructure. The money needs to go to the grassroots. This also allows the board to raise the player fees across age groups and genders. The priority is to increase the salaries of women cricketers. We have already doubled the domestic match fees and the players will start to benefit."
Sourav Ganguly thinks more kids will start playing cricket now
During the same interview, Sourav Ganguly affirmed that more kids will look to take up cricket as a profession because it is becoming a solid career option now. In the past, parents would not allow their children to pursue a career in sports due to an uncertain future.
However, looking at the way the earnings of cricketers have increased over the last few years, it should not be a surprise if, in the coming years, parents push their children to start playing cricket.