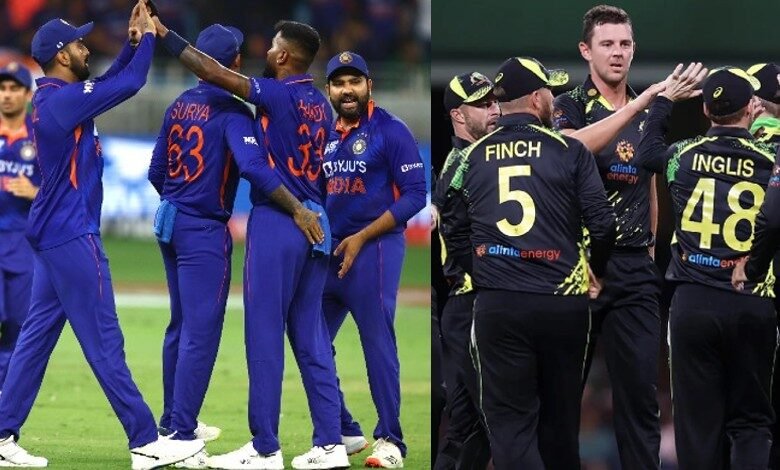 The International Cricket Council (ICC) has released the list of all the practice games that the teams will be playing ahead of the start of their respective campaigns in T20 World Cup 2022, which will take place in Australia.
There are a total of 16 teams participating in the tournament, but only 8 are confirmed for the super 12 round. The remaining 8 will have to come through a qualifier round and only 4 of them will be able to join the already existing 8 teams in the super 12 round.
But, any team, before starting their campaign whether in the qualifiers or in super 12, will play a couple of practice games. Teams starting in qualifiers will play their practice games before the teams which start their campaign straight in super 12.
As far as India are concerned, they are already in the super 12 round of T20 World Cup 2022 and they will be playing their warm up games on 17th and 19th of October.
Majority of the practice games won't be broadcasted live on TV, but the two practice games of India and Pakistan, which will be played at Gabba, will be live on Star Sports and Hotstar, which hold the rights to broadcast the ICC tournaments till 2027.
India and Pakistan both will play their practice games before T20 World Cup 2022 on the same date
India will face Australia and New Zealand in their two practice games, while Pakistan will be facing England and Afghanistan in their two practice games respectively. Pakistan's games are also scheduled on 17th and 19th like India's and all these 4 games will be broadcasted on TV.
Both the warm-up matches of the Indian team for the T20 World Cup will be telecasted on the Star network.

— Johns. (@CricCrazyJohns) September 8, 2022
No other practice game will be broadcasted live, including the games played by the hosts Australia themselves. This T20 World Cup is likely to be very competitive, given the fact that there is not too much margin between 5 or 6 top T20 teams in the world at the moment in terms of quality.