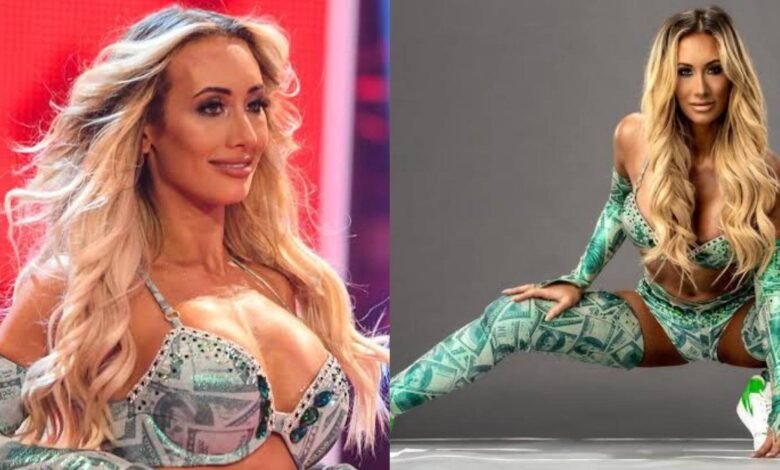 Carmella has been absent from TV for nearly a month now. She could even have an extended leave of absence if things go according to her plan.
While Carmella hasn't explained why she's not on RAW or SmackDown for the past month, she has shed light on her future. She says she wants to have a baby soon and wants to start a family with her husband Corey Graves. She had a miscarriage last year and had shared the sad news with the whole world.
Carmella was recently on an Instagram Live session with Sienna Leone of Sweety High and revealed that getting pregnant was one of her goals in 2023.
How many kids does Carmella have?
The RAW Superstar said, "That's definitely a goal of mine for this year, I would love to be able to have a baby. I have three step-kids, and they're just so incredible. I love them so, so much. I actually just got back from having lunch with them, they make me so happy." (12:35-12:51)
Before disappearing, Carmella was aligning with Chelsea Green although they never tag teamed together in a match. They were going to face Bianca Belair and Asuka on the March 20th episode of RAW before Carmella's absence. Piper Niven took her place after wards. Carmella and Green were even advertised for the Women's WrestleMania Showcase Match but Sonya Deville replaced her on it.
However, the former SmackDown Women's Champion was still a part of the Show of Shows. She and her husband, Corey Graves, hosted the official stage reveal on the 'Mania weekend festivities. This means she's still very much a part of WWE and is probably just taking time off for medical reasons. Graves, being busy with his active weekly job as a color commentator on RAW, should really take his husbandly duties more seriously.