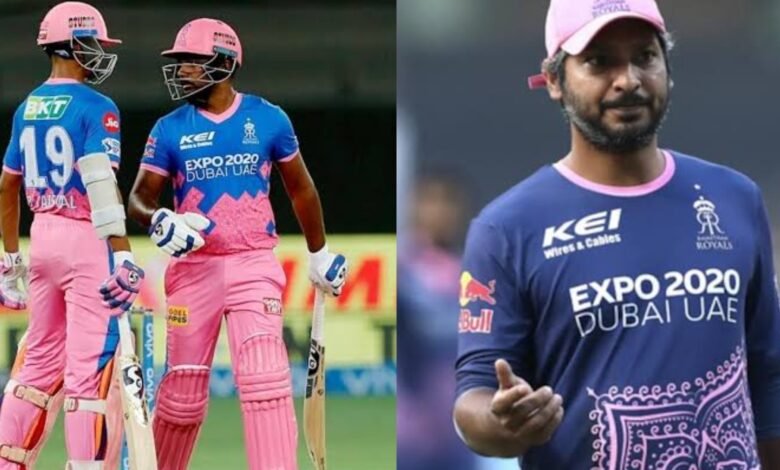 The Rajasthan Royals captain Sanju Samson has revealed that he wanted to give Yashasvi Jaiswal a longer rope despite a few of his failures in the earlier parts of the ongoing IPL season, but it was the team director Kumar Sangakkara who told him that a break was perhaps necessary for Jaiswal at that point of time, so that he could reflect on his game.
Yashasvi Jaiswal was one of the shining lights in an otherwise disappointing IPL season last year for Rajasthan Royals and it was Jaiswal's future prospects that made the Rajasthan management retain him as well, but they didn't show as much trust in the youngster when the season actually started. It only took a couple of failures from Jaiswal for him to lose his place in the playing XI.
Yashasvi Jaiswal returned to Rajasthan's playing XI against Punjab Kings
Jaiswal returned to Rajasthan's playing XI the other day in a very crunch game against Punjab Kings and scored a match-winning 68, after which the question arose why he was dropped by Rajasthan in the first place and why they didn't persist with him despite a couple of failures early on.
Talking to Rajasthan's social media handles, the captain Sanju Samson disclosed that he is well aware of the batting ability that Yashasvi Jaiswal possesses and he wanted to persist with him in a personal capacity, but after he was advised by the team director to give him a break, he also thought that a break would perhaps do Jaiswal some good and that's what happened.
The left-hander came back afresh from the break and won Rajasthan a game straightaway on his comeback. Now, Jaiswal is most likely to continue playing for Rajasthan for the rest of the season and he would want to maintain his form as well. He wouldn't want to go hit and miss again, at such a vital juncture of the league.