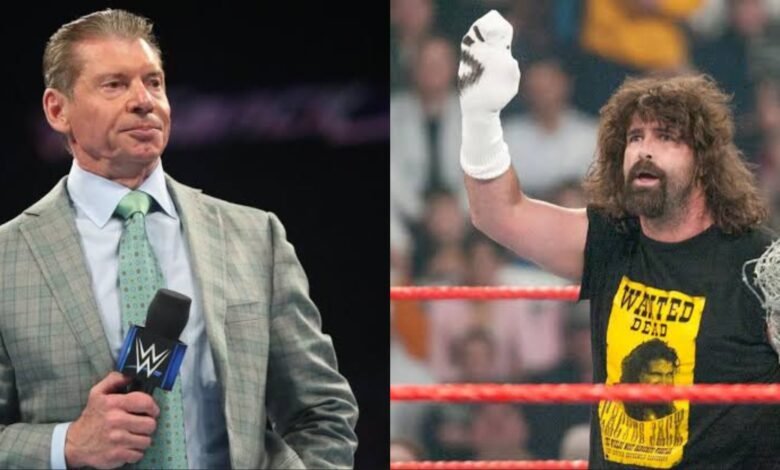 Mick Foley had revealed the pitch he made to Vince McMahon for himself involving WWE Royal Rumble 2004 and WrestleMania. He was on Renee Paquette and Miesha Tate's podcast where he let them know what he wanted for himself at WrestleMania 20.
In April 2022, Foley appeared on the Throwing Down w/Renee & Miesha podcast, the podcast hosted by Renee Paquette and Miesha Tate.
He wanted McMahon to book him to make an in-ring return from retirement at the Royal Rumble 2004. Foley wanted to win the Royal Rumble match and then go on to unite both of WWE's world titles at WrestleMania 20.
He revealed "I said I'd like to enter the Rumble and win it, and because I'm technically not a SmackDown or a RAW guy, I would like to challenge both champions to a three-way match, win that at 'Mania, and become the Undisputed Champion."
On the contrary, Mr. McMahon shot down the whole idea and said "I have no interest whatsoever in doing that."
Who won WWE Royal Rumble 2004?
Vince still booked Mick at the Royal Rumble and WrestleMania 20 in a non-title match back in 2004. In the Royal Rumble, he lasted for 43 seconds which started his long time rivalry with Randy Orton. He also competed in the following WrestleMania 20 in a handicap match. Foley and The Rock went up against EVOLUTION's Batista, Randy Orton and Ric Flair where the two suffered defeat.
2004 was the year of the Late Chris Benoit. He won the Rumble and then went on to headline and win the World Heavyweight title at WrestleMania as well.
After Vince McMahon's exit from WWE last year on sexual harassment charges, HHH became the creative head of the company. All creative decisions now go through his approval. Although Vince has returned last month, he's in a non creative role looking after the potential sale of the company.