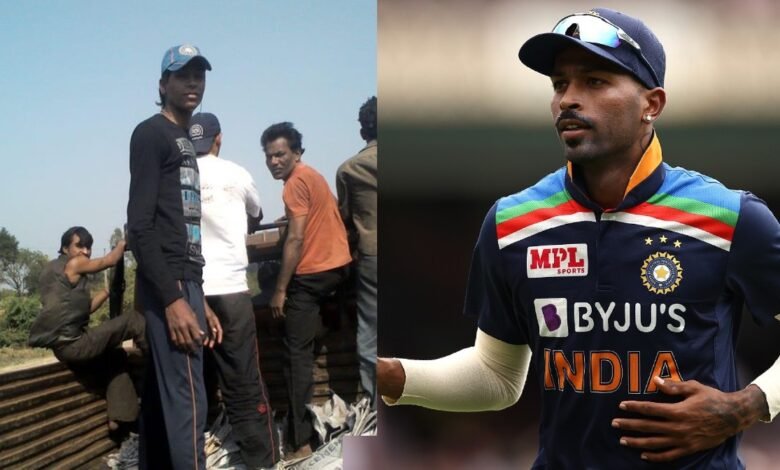 Hardik Pandya says he likes remembering his old and difficult days, regardless where he has able to reach in his life. Hardik was speaking to ESPNcricinfo in an exclusive interview where he was asked about his viral photo which he himself had posted on social media where he could be seen traveling on a truck to play cricket matches in villages.
Hardik said he fondly remembers those days because it was an extremely crucial phase of his life. It's those difficult days that make him value the good days.
"I uploaded that truck picture because I cherish the memories. I enjoy looking at myself and where I am standing and where I was. I would not change 1% also, and because of all those moments, I respect my good days more," Hardik said in the interview.
#Throwback To those days when I would travel in a truck to play local matches which has taught me so much 🙏🏾

It's been an amazing journey so far 🇮🇳

Hell yes I love this sport! #DreamsDoComeTrue pic.twitter.com/nHaIG65S1s

— hardik pandya (@hardikpandya7) September 20, 2019
Hardik Pandya is one of those Indian cricketers who have achieved stardom, coming from a very modest and humble background. He was not someone who was setting the stage alight in domestic cricket either, but he was scouted by Mumbai Indians who gave him and his brother Krunal Pandya the opportunity to play at the highest level in the IPL and both of them came up with some clutch performances to catch the eyes of the cricket world.
After the kind of debut season Hardik had for Mumbai Indians, he was retained by the franchise for a whopping amount of 11 crores ahead of the next mega auction and Krunal fetched close to 9 crores in the auction as well. Both brothers repaid the faith shown by MI as Krunal won them the IPL 2017 final with his brilliant all-round performance, while Hardik has mostly been consistent for them in all seasons.
Hardik Pandya now has a big job to do in national colours
Hardik, although there have been a few questions marks whether he will be able to bowl or not in the upcoming T20 World Cup, will have a big job to do for India with the bat as a finisher and Hardik knows it well.
According to Hardik, this is probably the biggest responsibility for him since he has started his cricket career because this time around MS Dhoni is not there, and he feels the responsibility to finish the innings is on his shoulders.