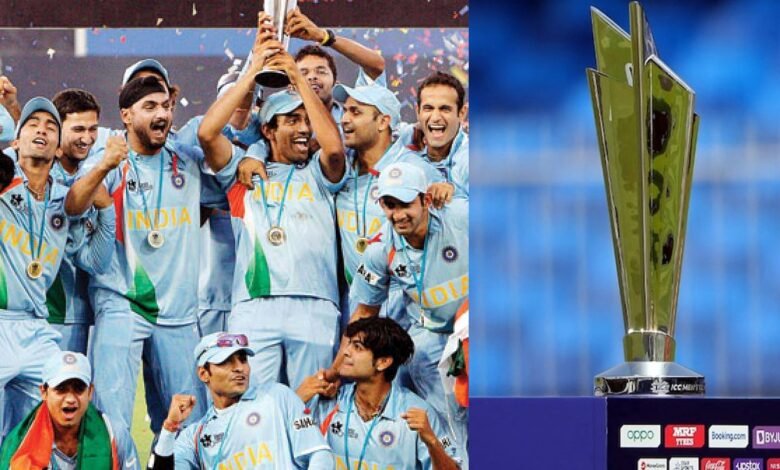 The eighth edition of the T20 World Cup will happen later this year in Australia. It was back in 2007 that the first edition of the competition was held. Since then, ICC has more or less followed a fixed pattern in hosting the competition. On that note, here, we take a look at how many years once the T20 World Cup happens.
How many years once the T20 World Cup occurs?
India and Pakistan meet at the #T20WorldCup again at the MCG in October 👀

A look back at the previous meetings at the tournament 👇https://t.co/sIamnyp0qA

— ICC (@ICC) January 21, 2022
When the T20 WC was announced, the plan was to host the competition every two years. However, between 2009 and 2010, the tournament was held twice. After 2010, though, every two years, the event happened until 2016. It was here that there was a break, mainly due to the COVID pandemic.
The ICC competition was finally held in 2021 after a gap of five years. Again, within the space of one year, another season of the T20 WC is happening. After 2022, though, as per ICC's FTP, the tournament will be held every two years until 2030 (ie. 2024, 2026, 2028, and 2030). Therefore, we can conclude that the T20 World Cup happens once every two years.
The 2022 T20 WC could become a memorable one in the tournament's history
📅 Mark your calendars!

The schedule of the warm-up fixtures for the ICC Men's #T20WorldCup 2022 is now out 👇https://t.co/r4e0o8U71i

— T20 World Cup (@T20WorldCup) September 8, 2022
The 2022 edition of the event will be a memorable tournament for the fans. This is because the format is evolving and cut to 2024, we might see the traditional tactics in T20s fade completely. Therefore, for fans who have been following the format since its inception, they can expect a noticeable change hereon.
Another factor is that the 2022 edition could mark the end of the careers of some fine T20 cricketers. Although Virat Kohli and Rohit Sharma could play T20Is after the World Cup, it is difficult to imagine them participating in the 2024 T20 WC. The same holds good for other cricketers such as Martin Guptill, Shakib Al Hasan, R Ashwin, Dinesh Karthik, Mitchell Starc etc. Therefore, it will be an unforgettable competition for the fans.