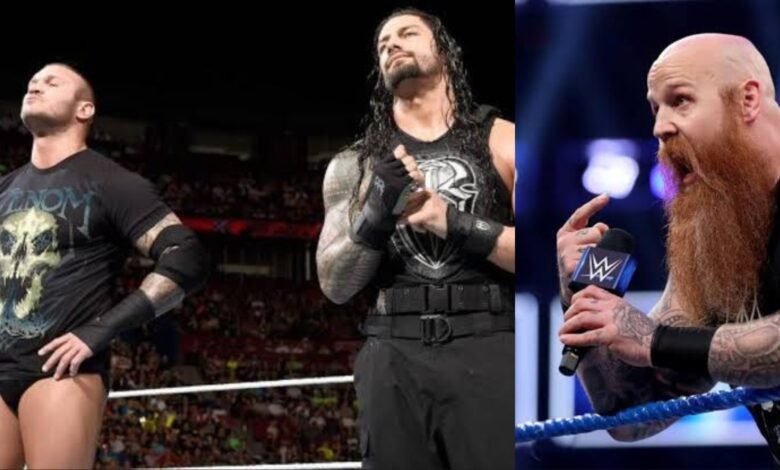 Former WWE Superstar, Erick Rowan who is now known as Eric Redbeard talked about how Roman Reigns has spread his dominance all across the WWE fabric. He has been heavily impressed with the kind of wrestling that Reigns has shown over the year and the kind of unparalleled brutality he has imposed upon big names of the ring.
It has been 700 days since he bagged the WWE Universal championship and has managed to keep it with himself. Staying right at the pecking order of relevancy, Roman has been slaying one stalwart of the company after the other and with the defeat imposed on Brock Lesnar at the Summerslam, Roman has been an unstoppable force.
Here is what Erick Rowan had to say about Roman Reigns
Roman Reigns has not suffered a pinfall loss in nearly 1000 days 🔥

He was last pinned by Baron Corbin on December 15, 2019 pic.twitter.com/0nsfUYNApf

— WrestlingWorldCC (@WrestlingWCC) August 9, 2022
Talking on this week's UnSKripted podcast, Erick Rowan quoted that all the Shield members were absolutely professional and it was an absolute fun to work with them.
He also quoted that Reigns stood out because of his presentation. He was always carrying the load on him and the kind of in-ring skills that he put up for grabs, reminded Eric of the one and only Viper aka Randy Orton.
"Roman, you know, he always had this certain quality to him and how he held himself. Roman reminds me a lot in the ring like Randy Orton. He's got the look, he's got everything. It's hard not to see," said Erick.
Reigns is currently slated to face Drew McIntyre at the Clash at the Castle where the duo will be rushing headlong into each other, with different objectives in sights.
Per Wrestling Observer Newsletter, Roman Reigns vs Karrion Kross could likely take place at Survivor Series. pic.twitter.com/CjVj1s4S2H

— Roman Reigns SZN 💥 (@reigns_era) August 12, 2022
McIntyre will be eyeing the titles around Reign's neck while the Tribal Chief will be desperate to keep his championship intact. There may be interference from Karrion Kross too after the latter issued a warning to the Big Dog through his vale Scarlet who placed a hourglass on the ring.
Kross also attacked McIntyre to hint at a probable Triple Threat battle where one of the belts maybe going to Kross with the concept of introducing a major belt to WWE Raw where Reigns have appeared seldomly.