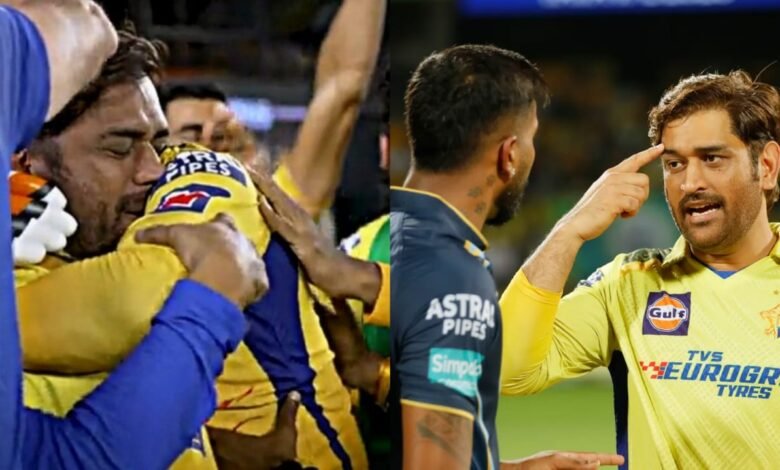 Will MS Dhoni play IPL 2024? That is the only question in the minds of the cricket fans after the Chennai Super Kings won the 2023 edition of the Indian Premier League last night in Ahmedabad. CSK won a match that went on for three days and defeated defending champions Gujarat Titans by five wickets to win their fifth championship.
After the match ended, MS Dhoni spoke with broadcaster Harsha Bhogle, who asked him whether he will continue in the next season as a player for the Chennai Super Kings. Dhoni confirmed that it was the best time for him to retire, but he will work hard on his body and try to make a comeback for the Chennai-based franchise next season as well.
While Dhoni did not officially confirm whether or not he will play in IPL 2024, here is the one reason why he will definitely come back.
MS Dhoni can play IPL 2024 Final in Chennai if he does not retire
In case you didn't know, Dhoni had said in one of his interviews that he would hopefully play his last ever T20 match in Chennai. The Chennai Super Kings captain has an emotional bonding with the city and people of Chennai. Hence, he wishes to end his T20 career in front of a packed house at the MA Chidambaram Stadium.
As per the trend in IPL history, the final match of the next season happens at the home of the defending champions. For example, the final of IPL 2023 happened in Ahmedabad because the Gujarat Titans were the defending champions. In the same way, Chennai's MA Chidambaram Stadium is likely to host the next edition's final.
If Dhoni leads his team well in IPL 2024, he can get a golden chance to end his career with a record sixth IPL title in front of his fans at the MA Chidambaram Stadium.