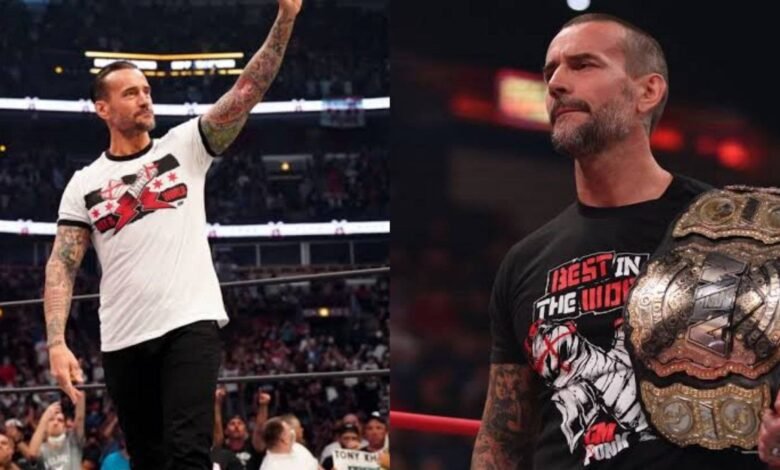 AEW fired CM Punk after the All In show at the Wembley Stadium in England. Punk was the Real World Champion on the Collision Brand of All Elite Wrestling. He successfully defended his title against long-time rival Samoa Joe at the All In pay-per-view.
Soon after returning backstage, Punk reportedly had a heated argument with 'Jungle Boy' Jack Perry. The two AEW Superstars even came to blows, which ended with Punk putting Perry in a submission position. It was reported that Punk started the backstage fight.
Hence, it resulted in a suspension for Jack Perry, while Tony Khan fired CM Punk from AEW. Speaking about the release of Punk, Tony Khan said in a social media video:
"Today I had to make one of the toughest decisions of my professional career: today I terminated Phil Brooks, CM Punk, for cause."
Congratulations CM Punk pic.twitter.com/R7Ypyl3320

— Wrestle Tracker (@wrestletracker1) September 3, 2023
"This stems from a backstage incident at 'AEW All In' last Sunday. The incident was regrettable, and it endangered people backstage. That includes the production staff, the people who help put the show on every week, innocent people who had nothing to do with it," he added.
Will CM Punk return to WWE after being fired by AEW?
The pro wrestling fans feel that CM Punk deserves a better ending to his career than being fired by All Elite Wrestling for his unprofessional behavior. Since AEW has removed Punk, he will not be paid as per the contract that he had signed. It also means that there is no cool-off period after his firing.
737 days, 1 grand debut and 2 suspensions!#AEW #CMPunk pic.twitter.com/p30GsaC4fn

— Wrestle Tracker (@wrestletracker1) September 3, 2023
Punk is free to show up and wrestle wherever he wants. WWE was the home of Punk for many years. Vince McMahon has stated in the past that he is open to have Punk back in the business. However, considering how badly Punk has spoken about WWE in the past, the two parties may think a lot before getting into an agreement.