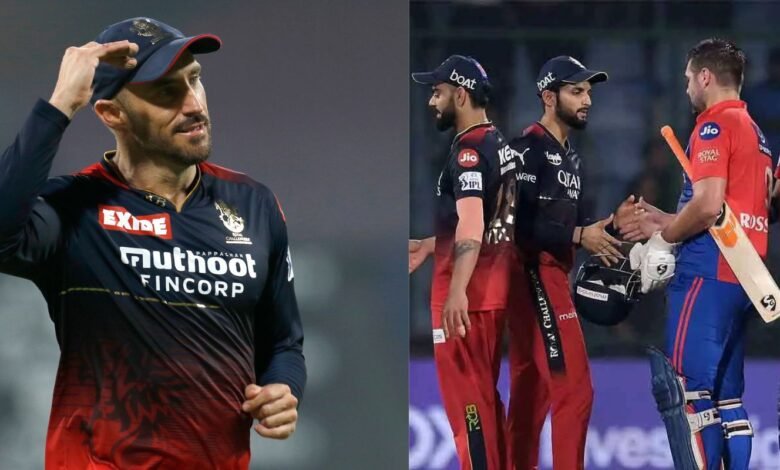 Delhi Capitals handed a heavy loss to RCB on Sunday. With this, the situation for the Bengaluru-outfit has got tougher. Here, we take a look at the qualification scenario for RCB after losing to Delhi Capitals to reach the playoffs of IPL 2023.
A tough qualification scenario for RCB
RCB currently stands at No.5 on the points table. They have four games remaining. The matches will be against MI, RR, SRH and GT. While MI, RR & GT will be tough games, if SRH does not have anything to lose, they will also be a difficult opponent for the men in red.
While RCB will need to win three more games out of their next four to reach 16 points and get a good chance of qualification, considering their poor NRR, it would be better if they win all their remaining encounters. It looks really difficult at the moment for the team that reached the playoffs in all the last three editions.
Toss crucial for Faf's men in the next games
The toss will be extremely critical for Faf du Plessis and RCB in the remaining games. While RCB has defended well, their confidence will be dented after the game against Delhi. The bowlers looked in poor form and might need some changes in this department.
Especially against Mumbai Indians, RCB will be desperate to win the toss at the Wankhede Stadium. MI is in hot form when it comes to chasing scores. In this regard, since the RCB bowlers are already under pressure, it might be difficult for them against the MI batters in Mumbai. Similarly, there would be scenarios at Jaipur and other cities, as well. Therefore, RCB would want to win the toss at least for a few games so that they will have a fine chance to execute their plans.