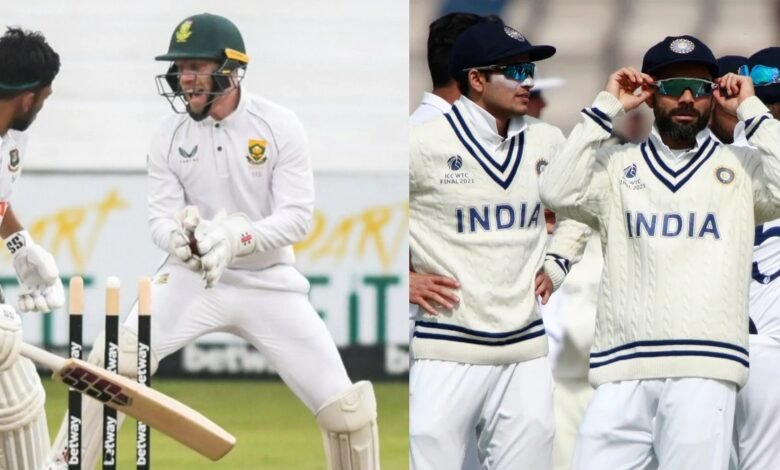 The South Africa vs Bangladesh Test series ended with the hosts claiming a whitewash. While the Proteas won the first game by 220 runs, they did a better job in the second game as they won the match by 332 runs. With this, the qualification scenarios for each team have changed. In this article, we take a look at how India can qualify for the WTC Finals after the conclusion of the South Africa-Bangladesh series.
Here is how India can qualify for the WTC Finals
Team India, who were the finalists of the first edition of the World Test Championship, will have to win five games out of their remaining seven if they need to take part in the finals of the second edition of WTC. India's schedule includes a one-off Test against England along with a four-game home series against Australia. The cycle will end for Team India with the two-match Test series against Bangladesh. Here is the qualification scenario explained by a Twitter user:
Wins required to reach 61% Points –

AUS 🇦🇺 need 6 wins in 11
IND 🇮🇳 need 5 wins in 7
SA 🇿🇦 need 4.5 wins in 8
PAK 🇵🇰 need 5 wins in 7
NZ 🇳🇿 need 6 wins in 7
SL 🇱🇰 need 5.5 wins in 8
WI 🏝️ need 6 wins in 6

(4.5 wins – 6 wins + 1 draw; 5.5 wins – 5 win + 1 draw)

— Krishna Kumar (@KrishnaKRM) April 11, 2022
Team India has its task cut out in the coming months
The men in blue will actually have to be at their best to qualify for the finals of WTC 2023. While the games against England and Bangladesh could end up in India's favour, the main task will be against the Aussies. The squad led by Pat Cummins recently won the Test series in Pakistan. Hence, success on the subcontinent tracks are not new for them.
In fact, the squad includes many players such as David Warner, Steve Smith and Pat Cummins, who have played a lot of games in India. They are also in form and this will be a tough obstacle for Rohit Sharma's men. The batting department of India is undergoing a transition and hence, they will have to be careful against the Aussies, who have been in terrific form, of late.