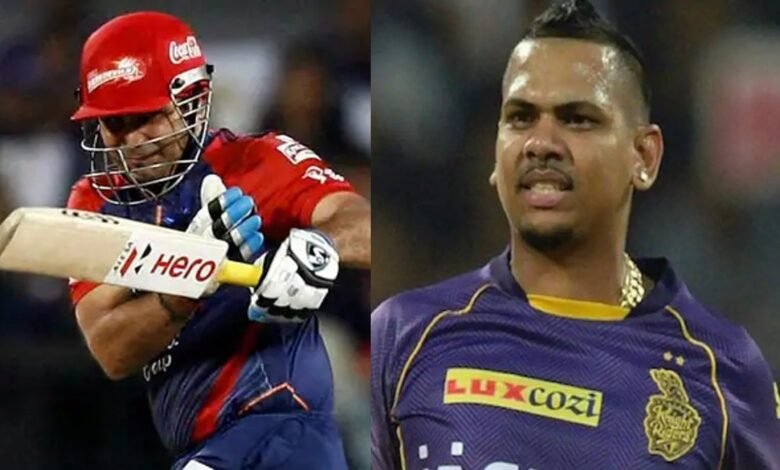 Kolkata Knight Riders' all-rounder Sunil Narine recently participated in an interview with his IPL franchise, where he named Virender Sehwag as the batter who troubled him the most during his Indian Premier League career. Narine has been one of the best performers in the tournament's history.
The Kolkata-based franchise bought him in 2012 and since then, he has been a part of KKR in all the seasons. Narine initially played as a mystery spinner for the Kolkata Knight Riders before transitioning into an all-rounder. The Trinidadian has scored multiple fifties for KKR in the IPL.
Narine is a batter who does not care who is the opposition bowler. He only plays his natural game and looks to smash every ball to the boundary. Virender Sehwag had a similar approach to his game, but Sehwag's batting skills were much better than Narine.
The Kolkata Knight Riders star did not like it when someone used his own approach of batting against him while he was bowling as he found it difficult to bowl to Virender Sehwag.
I always found it tough: Sunil Narine opens up on bowling to Virender Sehwag
Sehwag vs Narine:

IPL:
Inns 2, Runs 23, Balls 12, Fours 1, Sixes 1

ODIs:
Inns 1, Runs 33, Balls 23, Fours 3, Sixes 2

Dismissals 0. #AskSeervi https://t.co/BlHbTiHGjr

— Bharath Seervi (@SeerviBharath) April 8, 2020
The record books suggest that Sunil Narine was never able to dismiss Virender Sehwag in his career. He was at his peak when Sehwag was in the final phase of his career, but the West Indian star failed to dismiss him. Here's what Narine said about Sehwag when discussing the batter who troubled him the most:
"I will probably have to say Virender Sehwag. I always found it tough because he was a guy who always kept the game going no matter what situation the team was in, he kept batting the way he did."