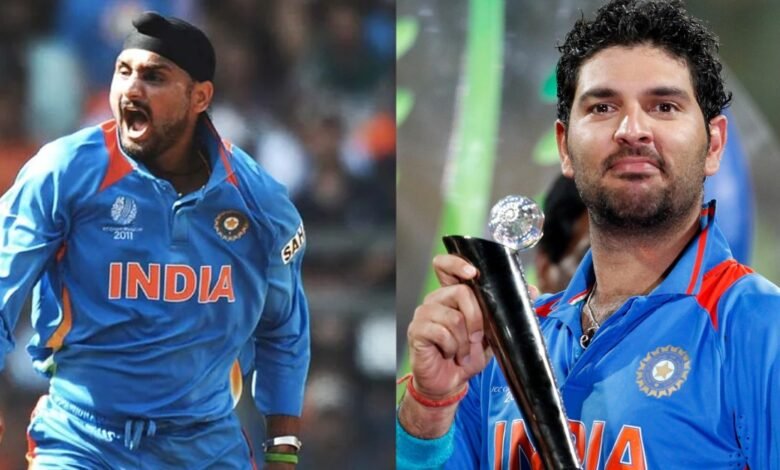 Harbhajan Singh, a former Indian spinner, believes that his teammate and fellow former all-rounder Yuvraj Singh would have been a good captain for the Indian national team. The off-spinner believes that he was selected by every captain he played for due to his own individual qualities. 1998 was the year that Harbhajan made his debut on the international stage. 2016 was the year that he played his last game for India.
The 41-year-old ex-player claimed that it is essential for captains to put the requirements of the team ahead of all other considerations. He further said that no captain was able to save any player from getting dropped. Yuvraj and Harbhajan spent most of their professional careers playing together for India. They also competed together for India in the World Cup in 2011, which the country ultimately won. While all this is going on, Harbhajan thinks that Yuvraj would have been an excellent captain.
When you are the captain of the nation, you must put your friendships on the back burner: Harbhajan Singh
In an interview with Sportskeeda, Harbhajan Singh discussed his time as India's captain as well as his beginnings as a cricket player. He said that when one is in charge of the national team, one must put their friendships to the side and put the needs of the country first. He made a joke about how if Yuvraj had led India, the players would have had to go to bed and get up at early hours. He highlighted Yuvraj's talents and expressed his belief that the all-rounder would have been an excellent captain.
At the 2011 ICC World Cup, Yuvraj was selected as the tournament's Most Valuable Player. He was one of the top 10 players in the competition in terms of both the number of runs he scored and the number of wickets he took. Harbhajan was quoted as saying, "I don't believe either of our careers would have been extended if Yuvraj had been the captain. Because no matter what we've played, we've done it to the best of our abilities. No captain has been able to prevent us from getting dropped. When you are the captain of your nation, you have to put your friendships to the side and put the needs of your country first.
Had Yuvraj Singh been the captain of the Indian team, we would have had to have an early night and an early start every day (laughs). It would need a significant amount of effort on our part. He had leadership qualities. His accomplishments speak for themselves since he was named the Player of the Tournament at the World Cup in 2011, a title that demands respect from us," he said.
The off-spinner was asked about his early days in cricket. He stated that he had first started out as both a batsman and a fast bowler. "I began my career as a batsman. But I also played the role of a fast bowler. I have no idea how I became an off-spinner. However, when I was asked what I do, I probably should have said that I am a batsman. Because the whole world is at your feet when you play for India as a batter and represent your country. Since batting is the primary focus of this sport, you won't often come across a "superstar" bowler," Bhajji said. Harbhajan continued by saying that the people want to see fours and sixes struck.