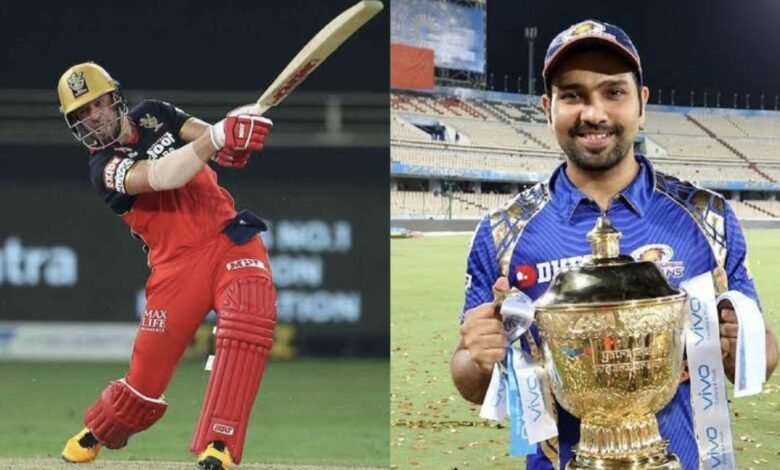 Fans on Twitter reacted in joy as Star Sports announces winners of various awards for celebrating 15 years of IPL history. They lauded the award winners for their staggering contributions and also give some mixed reactions.
Star Sports announces winners of various awards for celebrating 15 years of IPL history
Broadcaster Star Sports celebrated 15 years of the Indian Premier League (IPL). They announced various awards on the occasion, the results of which have been announced now. As many as 6 awards were given with 2 players each from Mumbai Indians, Royal Challengers Bangalore and Kolkata Knight Riders winning it.
MI skipper Rohit Sharma was awarded the best IPL captain by Star Sports. The opening batter has played an instrumental role in the success of the franchise as he has led them to the 5 title, which is the most by any team in the league.
Another player from Mumbai Indians that was among the awards was Jasprit Bumrah. The pacer won the best bowler award in the league. He has been the mainstay of the team's bowling attack in the league. He was amongst the leading wicket-taker in the tournament with 145 wickets to his name from 120 games.
Royal Challengers Bangalore stalwart AB de Villiers was awarded the best batter in the league. The former Proteas batter has had a massive impact in the league and has many times bailed his side out of trouble and has single-handedly won the game for his side. In 184 games in the league, he has scored 5162 runs at an average and strike rate of 39.71 and 151.69 to go with 3 tons and 40 half-centuries.
His partner in crime Virat Kohli was awarded the best batting performance for his heroics in the IPL 2016. The right-hander was at his exceptional best during the season as he piled out 973 runs, which is still the most in any edition of the league. He scored 4 hundreds and 7 fifties during that season.
Kolkata Knight Riders' all-rounders Andre Russell and Sunil Narine also were among the records. They won the awards for best overall impact and best bowling performance in the season.
Here are Star Star Sports awards for celebrating 15 year IPL history:
Best Captain – Rohit Sharma 
Best batter – AB De Villiers 
Best bowler – Jasprit Bumrah 
Overall impact – Andre Russell 
Best batting performance – Virat Kohli 
Best bowling performance – Sunil Narine
Twitter reacts as Star Sports announces winners of various awards for celebrating 15 years of IPL history
As Star Sports announces winners of various awards for celebrating 15 years of IPL history, fans on Twitter reacted to it. They were happy with the awards and also give some mixed reactions. Here are some of them:
Easy for #RohitSharma𓃵 https://t.co/4okd5sqp12

— Abhijit 🇮🇳 (@abhijitIITG_45) February 20, 2023
Best Captain 💥👏🏻 https://t.co/50hBS2PXSv pic.twitter.com/ehpwBPWiJd

— Rajesh (@Kalyan_CuIt) February 20, 2023
Mi-Rcb-Kkr 🔥 https://t.co/tlayoBEjys pic.twitter.com/kPVVkAtnvq

— 🇮🇳MADHAVAN.G🇦🇷 (@Maadhu01) February 20, 2023
Legit👍 https://t.co/gg6tAGIq1H pic.twitter.com/1rlupv6RiV

— Second Slip (@santhosh_prn) February 20, 2023
Best captain and batter should be dhoni and raina https://t.co/UaHWuhBKuj

— Aarpe (@dollyAtSlip) February 20, 2023
Humanity prevailed

Rohit over dhoni as captain in IPL should be common knowledge https://t.co/luyhKxhFLZ

— Rohitian Ashwin💙 (@ashwin_hitman) February 20, 2023
For me best batting performance is @henrygayle https://t.co/VpJTYnrQJA

— ఇన్స్పెక్టర్ సౌమిత్రి (@karthik7275) February 20, 2023
Not a great fan of malinga but should accept the facts.

Best bowler in IPL https://t.co/NDJMcXtnkP pic.twitter.com/UtR8yeLFgz

— Aj🤞 (@AJ_tweetzzz) February 20, 2023
KKR blood Russell and Narine🔥🔥 https://t.co/bYwaTmvmjE

— Gesture (@Keval_Ancient) February 20, 2023
Always my captain…👑👑👑🤞😍😍@ImRo45 @mipaltan https://t.co/zgi62DK8iP

— Yuvankrishna💫☮️JD vibe…. (@Yuvankrishna19) February 20, 2023
The one and only piece @ABdeVilliers17 #ABDevilliers https://t.co/cauH2SQdgi pic.twitter.com/D4E06zfmx5

— AB De Fans Trends™ (@AbdeFansTrends) February 20, 2023
Two Mi players! Goat players of a Goat franchise… https://t.co/xovUvFfedZ

— Sarika Kumari Ro45 (@Sarika45kumarii) February 20, 2023
Overall Impact @Russell12A

Big Man 💜#KKR @KKRiders https://t.co/8dnGrtKFEQ

— 𝐊𝐚𝐫𝐭𝐡𝐢/𝐀𝐊 (@Akaarthiii) February 20, 2023
2 mi players
2 KKR players
2 RCB players

CSK Fans https://t.co/SIQ7QZWG2a pic.twitter.com/AlrhWPRFMD

— Brendon (@esalacupnamdea) February 20, 2023
Dhoni robbed but fair https://t.co/hAK8FyCZWV

— MIDSNA_COLE(KING HATER) (@Midsna_Cole) February 20, 2023
Only best captain is perfect https://t.co/jJnMz5ha8Y

— Abhi 🏌️ (@ImAbhiM) February 20, 2023
GOAT https://t.co/YKyiddNSbS pic.twitter.com/VQdxDwCc0p

— Wolf Ranga 🌹 (@beyourself1056) February 20, 2023
How can one miss out on @davidwarner31 on this list?
Probably the most consistent batter of all time in IPL history.🤷🏻‍♀️ https://t.co/tSE7TqC01S

— coffee fanatic 🇮🇳 (@aayushi7779) February 20, 2023
Best Captain💙👑
No doubt he is the one🙌 https://t.co/EPz0hvNLyn

— Iss baar march dekh hi lo please🤌😭 (@Sudipta_Rosy) February 20, 2023