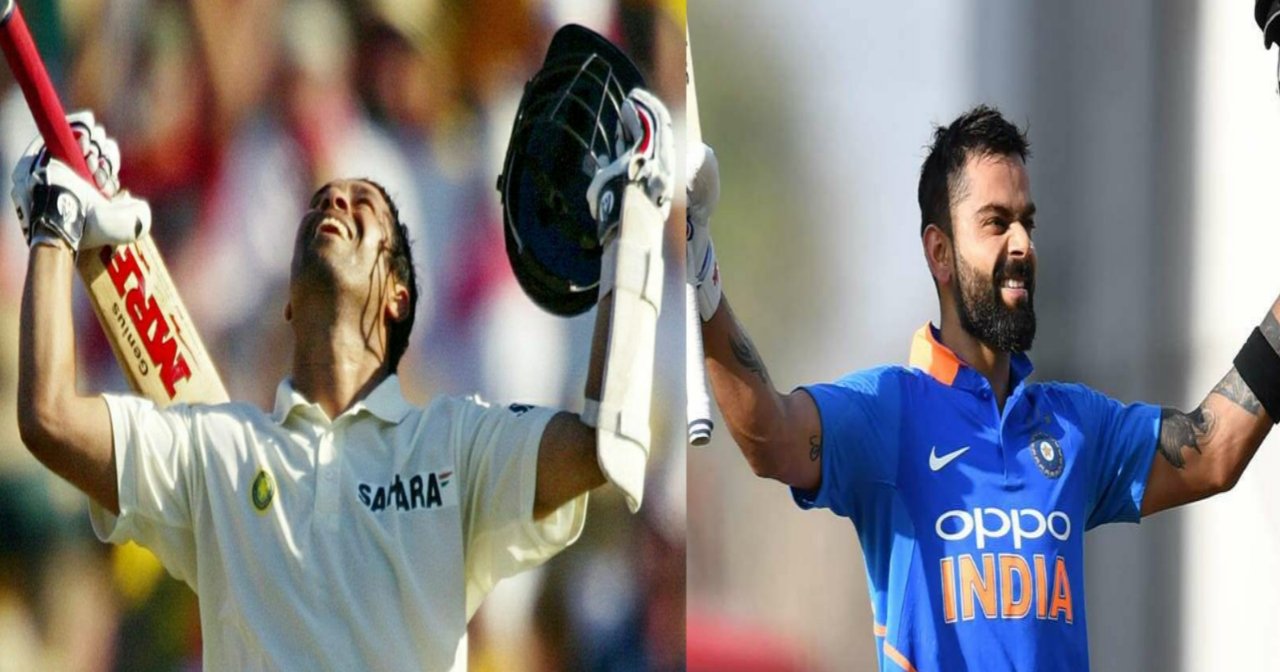 Everybody is getting ready for the India vs Australia series as the Men in Blue will be in action after almost eight months. The likes of Virat Kohli and Jasprit Bumrah will be seen back in action with the blue jersey. Even though India defeated Australia in 2018 in both the ODI and Test series, Steve Smith and David Warner weren't there and so you can argue that Australia wasn't at their best.
Scoring runs in Australia has always been difficult for most of the Indians. But there are a few Indian batsmen who have managed to score centuries in Australia. Some batsmen have managed to do this both in ODIs and Test cricket. So, let's have a look at the four Indians who have scored a century in ODIs and Tests in Australia.
4. VVS Laxman
Sometimes some players tend to get the measure of a particular player or particular team and VVS Laxman had got the measure of Australia. He always scored huge runs against Australia as he loved playing against them. VVS Laxman didn't play much in the ODIs but still, he managed to score six centuries out of which three came in Australia.
Half of his ODI centuries came in Australia which shows his love for that country. Even in Test cricket, he has four centuries down under which is a huge achievement. Many batsmen have gone to Australia and struggled but this man never looked in any trouble in Australia. VVS Laxman is one of the Indian batsmen who has achieved this double feat.
3. Sourav Ganguly
Another player from the same era has achieved this feat. Sourav Ganguly who is one of the successful Indian captains loved to play aggressive cricket. It was under his captaincy when India drew the series in 2003-04 in Australia. Ganguly who is one of the finest left-handers to have ever played for India has scored 16 centuries in his Test career out of which one came in Australia.
In ODIs, he has two centuries in the same country. He couldn't dominate the Australians with his batting but he has scored runs for India in important situations. The BCCI President would be happy that he could score at least a couple of centuries in Australia.
2. Sachin Tendulkar
Sachin Tendulkar scored runs all over the world so it was not a big deal for him to score runs in Australia. Having said that, Tendulkar had some great battles with the Aussies. Sachin Tendulkar vs Shane Warne was always a marquee clash when these two teams met.
Tendulkar who has scored 51 Test centuries has scored six of those in Australia which includes his famous knock of 241* where he didn't play a single cover drive. In the ODI format, Tendulkar found it difficult in Australia as he scored only one century that too in 2008 which is in the latter part of his career. India won that CB series Final in which Tendulkar scored that famous century.
1. Virat Kohli
Tim Paine recently said that the Australians hate Virat Kohli, but they also love watching him bat. In his first tour to Australia, Kohli was struggling in the Test format, and he could have been dropped, but he went on to score a century in a Test match which saved his place in the XI. On the next tour, he was on fire as he smashed four centuries in four Test matches. In 2018, he scored a century on a pitch where everyone else struggled. He has a total of six Test centuries in Australia and is just one short in the ODIs with five to his name.
The famous century against Sri Lanka where India chased down 320 inside 40 overs came at Hobart in Australia. Virat Kohli has 11 centuries in Australia which is the most by any Indian batsmen in Australia, and he might score a few more in this tour.