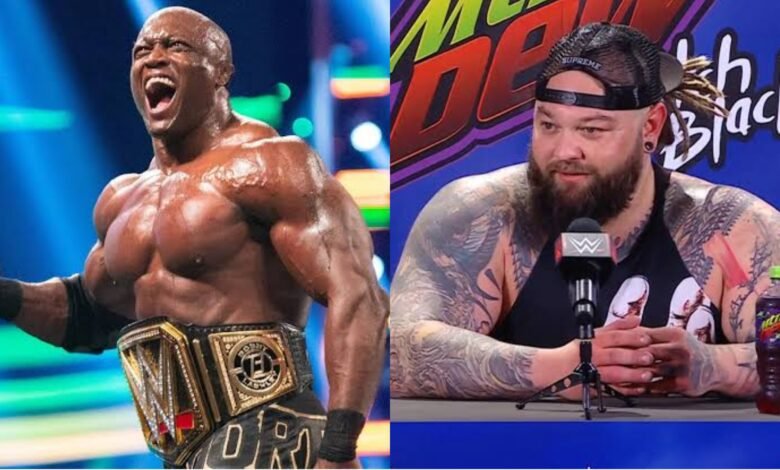 Bray Wyatt's recent future in WWE is in question after he has been absent from TV recently. Reportedly, he might even miss WrestleMania 39 and his opponent Bobby Lashley may not have a match there too. They were cutting promos against each other for the last couple of weeks building up their clash. However, after Wyatt's unexplained disappearance from TV, The Almighty may face someone else at the Show Of All Shows instead. Even Lashley himself has provided fuel to these rumours of Wyatt's absence at Mania with the following tweet:
"I've worked too hard to be denied.  I will be ready to fight on the biggest stage of them all, #WrestleMania.  I don't care who it is, somebody will feel the wrath of the All-Mighty."
He has stated that he won't be denied to fight at the biggest stage of them all and he doesn't care who he fights.
To this tweet, ex WWE superstar Matt Cardona (WWE's Zack Ryder) has responded by saying that he'll take on Lashley. Cardona reminded everyone in the tweet that he faced Lashley in his last match on his way out. And he wants Lashley to face him on his first return match. His tweet said,
"My last @WWE match? & My First Match back? #AlwayzReady"
Matt's last match was on March 9, 2020 episode of RAW where Bobby had squashed him. WWE released him in a month's time during the budget cut releases and recently he's been teasing a return. Matt's wife Chelsea Green joined WWE last month and has been a regular feature on TV. Also many couples have returned to WWE under Triple H's rule, so you never know.
What Has Happened To Bray Wyatt?
Bray Wyatt was pulled from Sunday's live event at Madison Square Garden which made the WWE Universe speculate his status. Earlier rumours suggested that he walked out due to creative differences. But a new report from Fightful.com says that he is sidelined from an undisclosed physical issue. As for now, all plans are loose and their match remains unconfirmed.