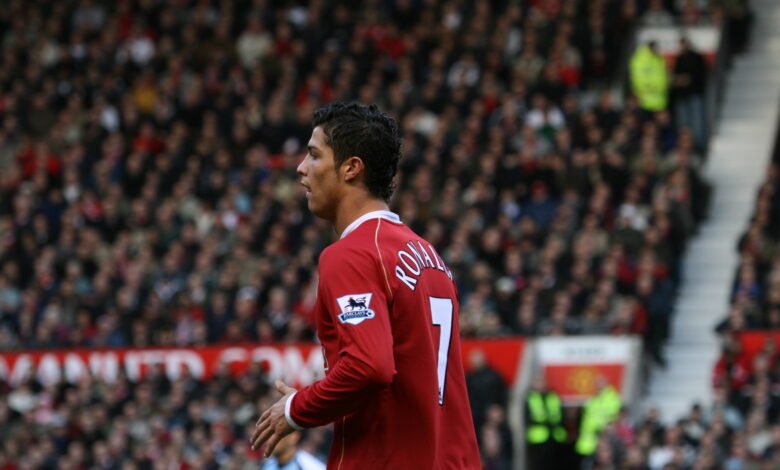 It couldn't have been a better homecoming for the King as Cristiano Ronaldo hammered an impeccable brace to set the Theatre of Dreams ablaze.
Manchester United sailed to the top of the points table with a silken display over strugglers Newcastle United with goals from Ronaldo, Fernades and Lingard. It needed some dogged persistence to break the Magpies' rearguard but once the floodgates opened, the Devils swarmed all over them.
The goals at a glance
After a dampened start that saw Manchester United players running headlong into the Newcastle wall, the unraveling started in the dying embers of the first half as the Portuguese captain fired home from close range after a miffed enterprise from Woodman.
As Old Trafford roared with chants about Ronaldo and Drury's magical baritone summed up the return of CR7 perfectly, Newcastle's Manquillo put a spanner in the home fans celebrations as he latched onto a Saint-Maximin touch and powered the ball past De Gea into the far post.
It was just a matter of six minutes before the hosts took back control of the game as a searing collaborative effort from Pogba and Shaw found its culmination at the feet of a scampering Ronaldo with the Portuguese marksman drilling the ball through Woodman's legs after an ecstatic run.
As the game pinballed between both sides with Manchester United calling most of the shots, it was another Portuguese star who has been the solitary beacon of salvation for United in the last couple of years to send the home fans into delirious raptures. A lengthy clearance from De Gea landed in the stride of Greenwood who picked up the ball perfectly, shielded it from a couple of defenders with a balanced turn and relayed it to Pogba who in turn laid it in the path of Bruno Fernandes.
Fernandes surged in with his eyes set on the target and commandeered a whiplash release that soared into the back of the net past a flying Woodman, accentuating the demarcation between Manchester and Newcastle.
The Devils still weren't done tormenting the Magpies as it was the returning Lingard who hammered the final nail on the coffin. Lingard was at the end of a wonderful ball that was spawned by Pogba with a sumptuous first touch followed by a marvellous off the ball run from Martial and an excellent dummy from the goal-scorer himself to set things up.
Twitter simply couldn't contain their excitement as the returning Ronaldo whipped an electrifying brace to underline the majesty that he brings to Premier League.
Tweets that grabbed the limelight after Ronaldo set Old Trafford ablaze
📸 Cristiano Ronaldo's mother crying after her son scored his goal. 🥺 pic.twitter.com/Jx6vwRxw0v

— TCR. (@TeamCRonaldo) September 11, 2021
Who else but Peter Drury to lead us through this great moment of Cristiano Ronaldo…#MUFC pic.twitter.com/tH5OnP3kze

— King Nutty (@KingmeNutty) September 11, 2021
Cristiano Ronaldo has recorded 400 goal contributions in 350 games since turning 30. pic.twitter.com/HAUS1Swekj

— TC (@totalcristiano) September 11, 2021
Cristiano Ronaldo scoring goals for Manchester United. Sir Alex Ferguson smiling to see his boy shining. What a day this is. pic.twitter.com/5vXWA3KNMw

— Devils of United 🔰 (@DevilsOfUnited) September 11, 2021
Live reaction for Cristiano Ronaldo's Goal and first ever SIUUUU at Old Trafford. #mufc #MUNNEW pic.twitter.com/u6RZfH98Dq

— Dominik (@xPelekick) September 11, 2021
Cristiano Ronaldo has scored 13 goals in his last 13 Premier League games.

Bang in form. 😉💥 pic.twitter.com/cmJsRccJLE

— Statman Dave (@StatmanDave) September 11, 2021
Cristiano Ronaldo's first ever SIU at Old Trafford. 🤩pic.twitter.com/gclAEFk7Jn

— TC (@totalcristiano) September 11, 2021
Cristiano Ronaldo with a beautiful message after scoring twice today ❤️ pic.twitter.com/Al85KgWOty

— utdreport (@utdreport) September 11, 2021
2003: Cristiano Ronaldo teaching Jesse Lingard skills in training. 🔥

2021: Ronaldo running after Jesse scores for the first team. What a moment. 🤩🔴 pic.twitter.com/f35S5Z5ASl

— United Zone (@ManUnitedZone_) September 11, 2021
Like he never left 🤩👏🏾 @Cristiano

— Marcus Rashford MBE (@MarcusRashford) September 11, 2021