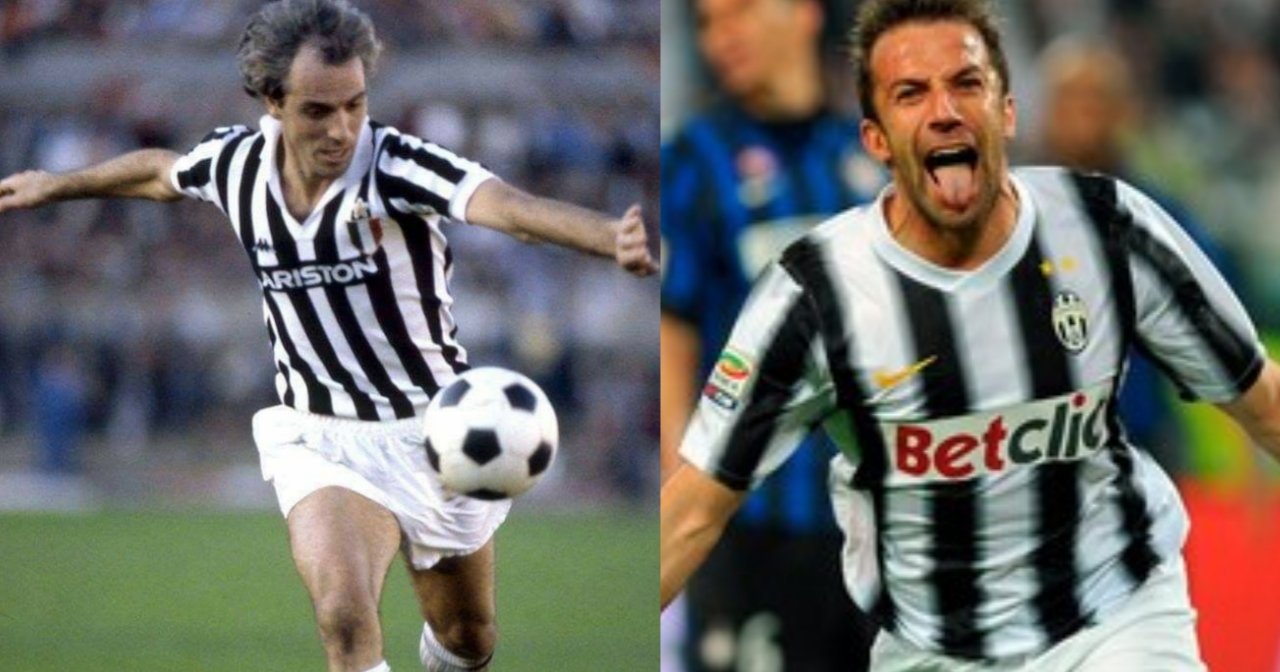 Juventus FC are one of the oldest clubs in Italy and their history is filled with great players. Although the Old Lady is known for its pragmatic style of football, it has always possessed great goal scorers amongst its ranks. In this article, we will look at five players with the most goals for Juventus.
#5 Omar Sivori – 167
Sivori is an Argentinian football legend who started his career at River plate. In 1957, he joined Juventus and played 215 games in eight years for the Italian giants. In his first season in Turin, Sivori scored 22 goals in Serie A and 9 goals in Coppa Italia. 1959-60 was his best season at Juventus as he scored 28 Serie A goals and won the Serie A golden boot.
Sivori was the recipient of the 1961 Ballon d'Or due to his exploits in domestic and European competitions. He won three Serie A titles and three Coppa Italia titles with Juventus. After moving from Juventus, Sivori represented Napoli for four seasons before retiring in 1969.
#4 David Trezeguet – 171
Trezeguet and his partnership with Alessandro Del Piero was a memorable one as the pair often combined for remarkable goals. Trezeguet joined Juventus from Monaco in 2000 and scored 14 goals in his first season. He soon became a first-choice player and played 34 Serie A games in 2001-02, scoring 24 goals. Trezeguet also scored eight UCL goals that season, his personal best in a single European campaign.
Trezeguet has scored 138 league goals and 30 goals in European competitions for Juventus. He won totally three trophies with Juventus, two Serie A titles and the Supercoppa Italiana in 2003.
#3 Giampiero Boniperti – 178
Considered by many to be Italy's greatest ever player, Boniperti was a one-club man who represented Juventus from 1946 to 1961. He played in 443 Serie A games and scored 178 goals in his fifteen-year career. Boniperti started his career as a striker but slowly became an attacking midfielder near the end of his career.
In 2004, Pele named Boniperti among the 125 greatest living footballers and he also held the position of chairman at Juventus. He has also served as a deputy to the European parliament and is still fondly remembered by Juventus fans for his contributions to the club.
#2 Roberto Bettega – 179
Bettega in his prime was a fearsome physical centre-forward who often bullied the centre backs and scored many acrobatic goals in his career. His first Serie A season was 1970-71 in which he scored 13 goals in the league and 6 goals in Europe. Although he featured primarily as a striker, he was also capable of dropping deep and creating chances.
In 356 appearances for Juventus in the Italian top division, Bettega has scored 142 goals. He was appointed as the deputy director-general of Juventus in 2009 and the role meant he had a significant say in Juve's transfers.
#1 Alessandro Del Piero – 290
In his 19 seasons at Juventus, Del Piero played 706 games for the Old Lady in all competitions, a club record for appearances. Del Piero's goal statistics might not look extraordinary but he was more than just a penalty box poacher. He often drifted to the left flank and scored curlers after cutting in and this style became famous in Italy as the "Del Piero goal". He scored 188 goals for Juventus in Serie A in 478 games.
Del Piero has played alongside several legends such as Zinedine Zidane and Pavel Nedved. However, his partnership with David Trezeguet was the most profitable one in terms of goals. He was also a freekick specialist and a reliable penalty taker for Juventus.