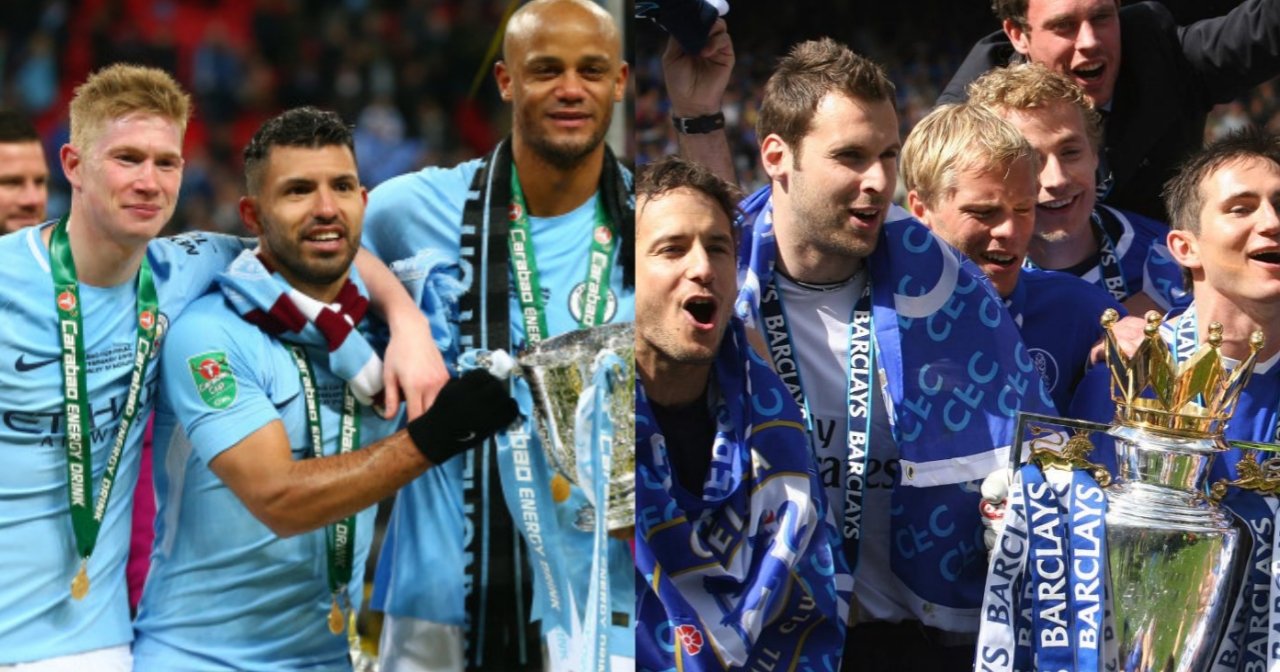 Premier League is the ultimate prize in English football due to the level of competition involved. Lifting the Premier League trophy is not only about money, but it is also a symbol of pride and prestige for every English club. In such a fiercely competitive environment, nothing can match the feeling of completely dominating the opponents and clinching the title. In this article, we will look at the five biggest Premier League winning margin.
#5 Arsenal 2003/04 – 11 points
Wenger's "Invincibles" are still remembered to this day for their incredible feat of not losing a single Premier League game. They lined up in a 4-4-2 formation with more emphasis given to defense. Bergkamp and Henry formed a deadly partnership upfront. The Frenchman scored a career-best 30 goals while Bergkamp scored four and set up seven goals.
Their central defense made up of Toure and Campbell was guarded by Gilberto and Patrick Viera, two world-class defensive midfielders. Robert Pires and the energetic Freddie Ljungberg supplied width on either flanks and also tracked the opposition defenders. In the end, Arsenal's Premier League winning margin was 11 as they won 26 and drew 12 games.
#4 Chelsea 2004/05 – 12 points
Mourinho came to England with huge expectations surrounding him and he proved his worth by winning the Premier League in his very first season. Jose's 2004/05 Chelsea still holds the record for least goals conceded in a season as they let in only 15 goals.
Drogba, Cole and a young Arjen Robben provided Chelsea with a lot of impetus in attack. Makelele sat at the base of the midfield three and controlled the flow of the game. Lampard was given the freedom to roam around and he thrived under Mourinho.
#3 Manchester United 1999/00 – 18 points
After a historic treble in the previous season, United continued their run of form and blew away the competition to retain the premiership. The only team that had the squad to challenge them was Arsenal but the North London outfit failed to keep up with United in the title race.
Dwight Yorke and Andy Cole contributed majorly to United's then record tally of 97 goals. Captain Roy Keane was instrumental in United's success and was awarded the PFA player of the year for his performances at the heart of midfield.
#2 Liverpool 2019/20 – 18 points
After a breakneck title race in 18/19, nobody expected Liverpool to win the league with six games in hand. Liverpool's Premier League winning margin was 18 points in the end as City failed to give chase for the title. But the Reds played with such ruthlessness and were in contention to remain undefeated in the season until Watford beat them. Salah, Mane and Firmino were at their lethal best while Van Dijk practically acted as a wall in front of Alisson.
Captain Jordan Henderson was in the running for best PL player but Kevin de Bruyne edged him and won the award. Much of Liverpool's success in 19/20 must be attributed to two outstanding full-backs Robertson and Alexander-Arnold.
#1 Manchester City 2017/18 – 19 points
After an unimpressive first season in England, Guardiola's men went on an undefeated run until January 2018, thrashing teams mercilessly in the process. City's pressing and passing confounded PL teams and they also scored a record 106 goals in the season. David Silva and Kevin de Bruyne orchestrated the play while Aguero finished with precision.
Manchester City completed 743 passes per game with an accuracy of 89%. They were also able to counter with pace as Sane and Sterling were practically unbeatable at full throttle. Captain Kompany spearheaded a solid defense that conceded only 27 goals in the season.