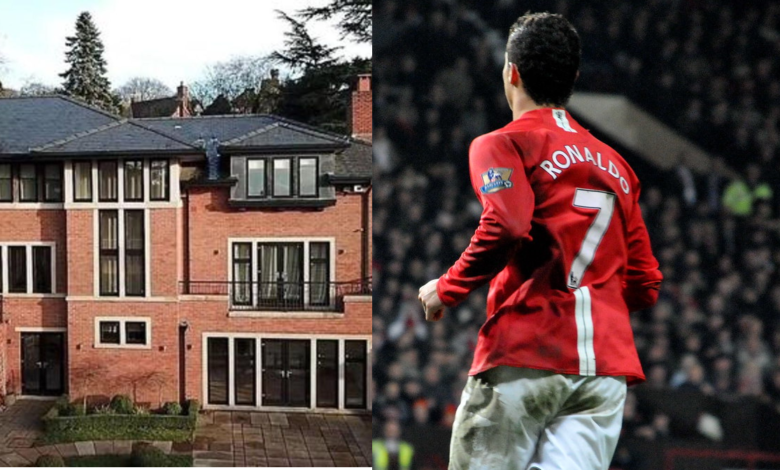 In one of the most shocking news, Cristiano Ronaldo was forced to move house after an unwanted incident that involved the bleating of a flock of sheep. After a crazy transfer drama that culminated in Ronaldo returning to Old Trafford after 12 long years, the Portuguese sensation moved into a 6 million pounds English property.
The property sprawled across 23 acres of land and had a picturesque spectacle as it commanded a countryside view. It also had seven bedrooms that suit the choices of the young Ronaldo family perfectly.
The distress call posted by Georgina
Recently, a picture uploaded by his partner, Georgina Rodriguez, showcased how Ronaldo's kids were roaming in a field alongside a flock of sheep.
However, going by the reports of the Sun, it has been revealed that Ronaldo was forced to move out of the mansion after there was too much noise made by the sheep.
We are all aware of the crazy working ethics that Ronaldo emphasizes on, and it also includes sufficient rest to accommodate his working ability.
However, the sheep were too raucous, and their constant bleating led to his sleep being disturbed very frequently. It is ironic how he is being called G.O.A.T by a faction of fans and the answer that he had to the bleating sheep was zero zip nada.
A close source of Ronaldo told the tabloids, "While the property is beautiful and is nestled in rolling fields and woodland, it was also close to sheep which are very noisy early in the morning. It had a public footpath across the land, and the road at the front gave a view inside its gates. Ronaldo is a true pro who places a lot on rest and recovery after games, so it was decided it was best if he and his family moved."
This is the new destination of Ronaldo
Ronaldo's new abode is in a 3 million euro property in Chesire. It stars the likes of a pool, a cinema room, a four-car garage and ample means to security. The source also mentioned, "His kids are in a private school and he hopes that once the buzz of his return to United dies down, he can take Georgina out and show her his favourite local spots."
Ronaldo has already disseminated his magic across the Manchester fans, as he has scored in both the matches that he has been a part of after his return.
His brace played an instrumental role in sinking Newcastle United while he gave Manchester the much-needed lead in their UCL game against Young Boys, though a red card to Wan Bissaka cost them United the game. He will be returning against West Ham on the weekend as he aims to increase his tally.