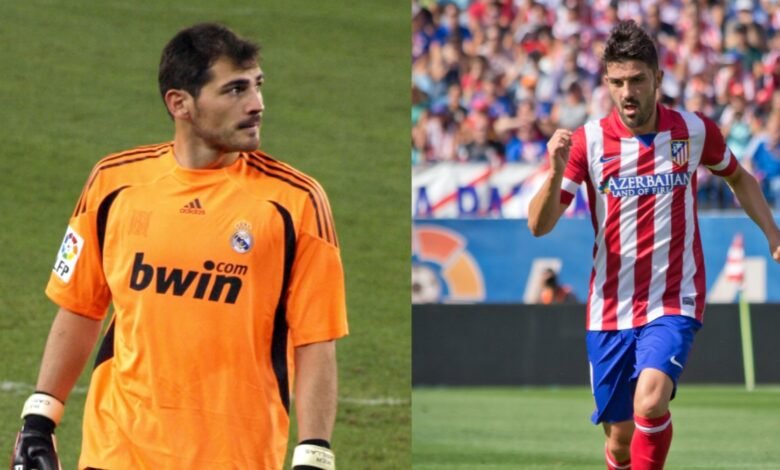 Until the 2006 World Cup in Germany, Spain were never really amongst the European elite. As a footballing nation, Spain have grown leaps and bounds since 2006 and now have a worldwide fanbase. In this article, we will look at Spain's Greatest XI of all time.
GOALKEEPER: Iker Casillas
Casillas captained Spain to two EURO and one World Cup title and kept a whole lot of clean sheets in the process. Casillas is also the most capped player in Spain's history. Without doubt, Casillas should be the first man in Spain's greatest XI.
DEFENDERS : Sergio Ramos, Gerard Pique, Fernando Hierro, Carles Puyol
Ramos is known for his time at Madrid as a center-back but in the 2010 World Cup and 2008 EURO he played as a right-back. Ramos holds several records for Spain and if given an opportunity, he could overtake Casillas as the most capped Spanish player.    
Puyol was at the heart of Spain's victorious 2010 World Cup campaign. While playing for Spain, he always wore his heart on his sleeve and was a charismatic captain. His warrior style persona often helped Spain stage crucial comebacks from dire situations, and thus he deserves a spot in Spain's greatest XI. 
Pique did not make the cut for EURO 2008 but was Spain's first choice center-back for the 2010 World Cup in Africa. He barely put a foot wrong and helped Spain keep four consecutive clean sheets in the knockout stages. After 102 caps, Pique hung up his boots in 2018. 
Hierro will perfectly complement Pique's elegance with his bullish defending style that earned him a lot of accolades. Hierro is well respected in Spain for his contributions even though he did not win any major trophies.
MIDFIELDERS: Xabi Alonso, Xavi, Andres Iniesta and David Silva
Alonso gave Spain a lot of defensive cover while also providing delicate long balls to the forwards. He was a master at reading the game and was always in the right position at the right moment. Busquets has also enjoyed a lot of success as a defensive midfielder but he has not been considered since he is still representing Spain at the highest level.
Xavi was the architect of Spain's success in the 2008 EURO and was deservingly named the player of the tournament. He possessed an unmatched footballing brain and a passing range that remains unrivalled to this day. 
Xavi controlled the game, while Iniesta was the innovator who always had an eye for the spectacular. Whenever Spain needed something magical, Iniesta delivered big time. His goal in the 2010 WC final is inarguably the greatest moment in the history of Spanish football. 
Silva, with his gifted left foot, provided some much-needed depth to a Spain side filled with right-footed greats. Silva's peak came in 2012 when he set the EURO alight with two goals and three assists. Even during Spain's disastrous performances in the 2014 World Cup, Silva was the lone bright spot.
FORWARD: David Villa and Fernando Torres
With 59 goals in 98 games, Villa is Spain's most prolific goal scorer. 2008 EURO was a watershed moment in Villa's career as he won the golden boot with four goals. He was also the joint-highest goalscorer in the 2010 World Cup with five goals. Villa was notably unselfish, as he often dropped deep and was happy to create chances for others.
Torres' career peak coincided with Spain's rise as an European heavyweight. He scored the winning goal in the 2008 EURO final and in the 2012 edition he won the golden boot.