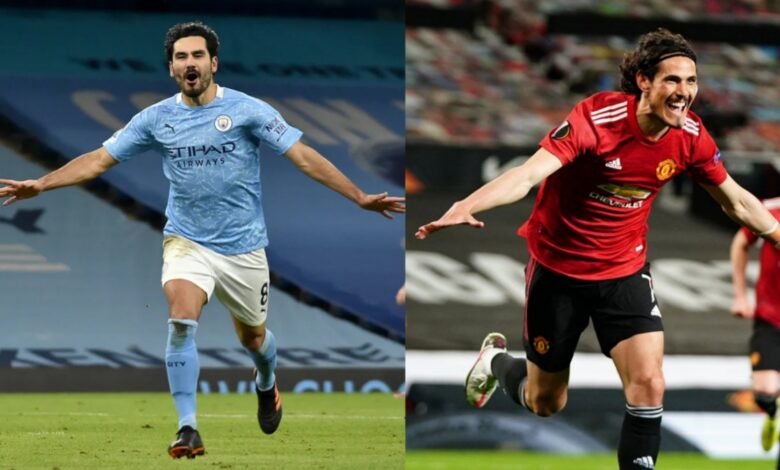 The past decade of the Premier League saw a remarkable increase in the number of goals scored per season. The 100 goal mark has been breached multiple times and the arrival of Guardiola has made other teams also endorse his love for goals. However, this season is truly odd as no team can claim to have a deadly attack. There were a few lopsided games such as United's 9 goal haul against Southampton but there were several dull, tactical match-ups. In this article, we will talk about five teams with the best attack in PL 20/21.
#5 Leicester City – 68 goals scored
Ever since the days of Claudio Ranieri, Leicester are known for their defensive structure than their attack. However, Leicester enjoyed their most prolific campaign with 68 goals.
The goals tally is a club record since their promotion to the Premier League in 20/21. Their strike duo of Vardy and Iheanacho scored 27 goals between them and almost carried the club to Champions League.
#4 Tottenham Hotspur – 68 goals scored
For Tottenham, their goals tally is a slight improvement from last season but it must be said that they underachieved with their attack. Harry Kane won the golden boot while his partner Son Heung-Min was in the running for the prize for a long time. Mourinho criminally under-utilized Bale who scored 11 goals, including a decisive brace against Leicester.
Lucas Moura put on a 7/10 performance almost every game he started, but he could have been more prolific in front of goal. Dele Alli looks like a shadow of his former self while N'Dombele surely deserves more starts.
#3 Liverpool – 68 goals scored
The goals dried up for Liverpool in 20/21 for the first time since Klopp took over in October 2015. Their famed front three of Salah, Mane and Firmino looked out of their depth at times. The supply from midfield reduced drastically as Henderson and Fabinho played at the heart of the defense due to several injuries.
It is a tribute to Salah's goal-scoring prowess that he almost won the golden boot despite playing nowhere near his best. Diogo Jota is the find of the season and without his goals as a substitute, Liverpool would not be playing in the Champions League next season.
#2 Manchester United – 73 goals scored
After an uninspiring start to the campaign, Manchester United recovered well and finished as the second-best attack in PL 20/21. The Portuguese were United's best creator and goal scorer in PL 20/21. United played some deadly yet beautiful football on the counter and the pace of their front three was often too good for the opposition.
Rashford scored and assisted almost equally but at 23 he is yet to fulfill his potential as a goal threat. Greenwood came alive during the later stages of the campaign and Cavani showed that he still has some time left on his glorious career. Replacements seem to be the issue as Daniel James and Mata are simply not good enough to fill the boots of Rashford or Greenwood.
#1 Manchester City – 83 goals scored
Pep Guardiola did compromise his ideals to restore defensive credibility but Manchester City have finished another season as the best attack in PL 20/21. Ilkay Gundogan stepped up in the absence of de Bruyne during mid-season while Foden finally showed that he belongs at an elite level.
Mahrez and Torres more than made up for Sterling's lack of form while Silva was back to his best after a dip in form last season.