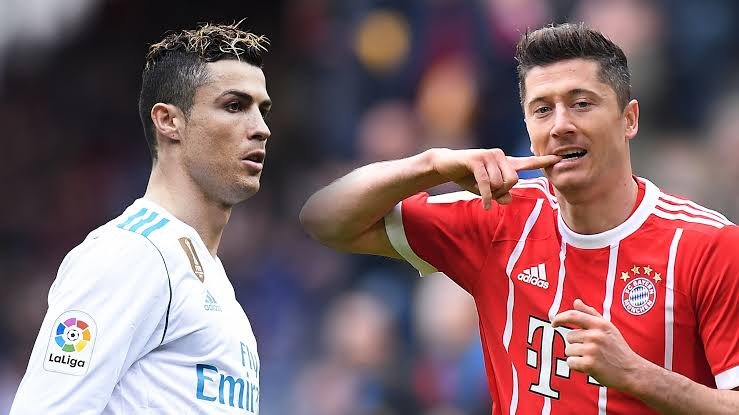 The game of football might have many facets but the ultimate aim is to score goals. There has been numerous instances of a team outplaying their opposition throughout the game and yet losing it due to erratic finishing. And sometimes, a single moment of individual brilliance from the striker could be the difference between victory and defeat. This list consists of five such lethal finishers who have consistently found the net throughout their career.
5. Luis Suarez (475 goals)
Club: 416; Country: 59
One of the most versatile strikers of the modern era, Luis Suarez has been tormenting the opposition since his days in the Eredivisie. Many players from the weaker leagues struggle to survive when they move to superior leagues such as Premier League and La Liga. But Suarez has scored over 30 goals in a single season in both the leagues and has won two European golden shoes in the era of Messi and Ronaldo.
4. Robert Lewandowski (484 goals)
Club: 423; Country: 61
The Polish striker is arguably the best player in the world and his numbers show the reason why he is admired and feared by the opposition. He started his career in Znicz Pruszków and scored 37 times for them in 63 matches. Under Klopp. He became a world-class striker at Borussia Dortmund with his best performance coming against Real Madrid in 2013 UCL semi-final when he scored 4 goals. His time at Bayern Munich has been well documented and he holds the record for most goals by a foreign player in Bundesliga.
3. Zlatan Ibrahimovic (544 goals)
Club: 482; Country: 62
The self-proclaimed god of football's stupendous goalscoring record is only bettered by Messi and Ronaldo. His longevity is incredible as he has played in all the top 5 leagues of Europe and has netted the ball ton of times in the process. His best came at Paris Saint-Germain as he scored 156 times in 180 games.
2. Lionel Messi (703 goals)
Club: 633 ; Country: 70
The magician is much more than just a goalscorer and yet he has the best goal ratio in this list. Gifted with an astonishing left foot, Messi has been performing against great clubs from a very young age, as evident by his hat trick against Real Madrid when he just 19. He has won the European Golden Shoe in the past 3 seasons and his unbelievable record of 50 goals in 2011/12 La Liga will forever remain unbroken.
1. Cristiano Ronaldo (734 goals)
Club : 635 ; Country: 99
With his brace against Lazio, Cristiano Ronaldo is now second among the highest goalscorers in the history of football, equal with Sergio Romario. In an illustrious career spanning three decades, he has scored 30 or more goals in the Top 3 leagues of Europe. He is also the only player to score 50+ for three different clubs in the premier league, La Liga and Serie A.