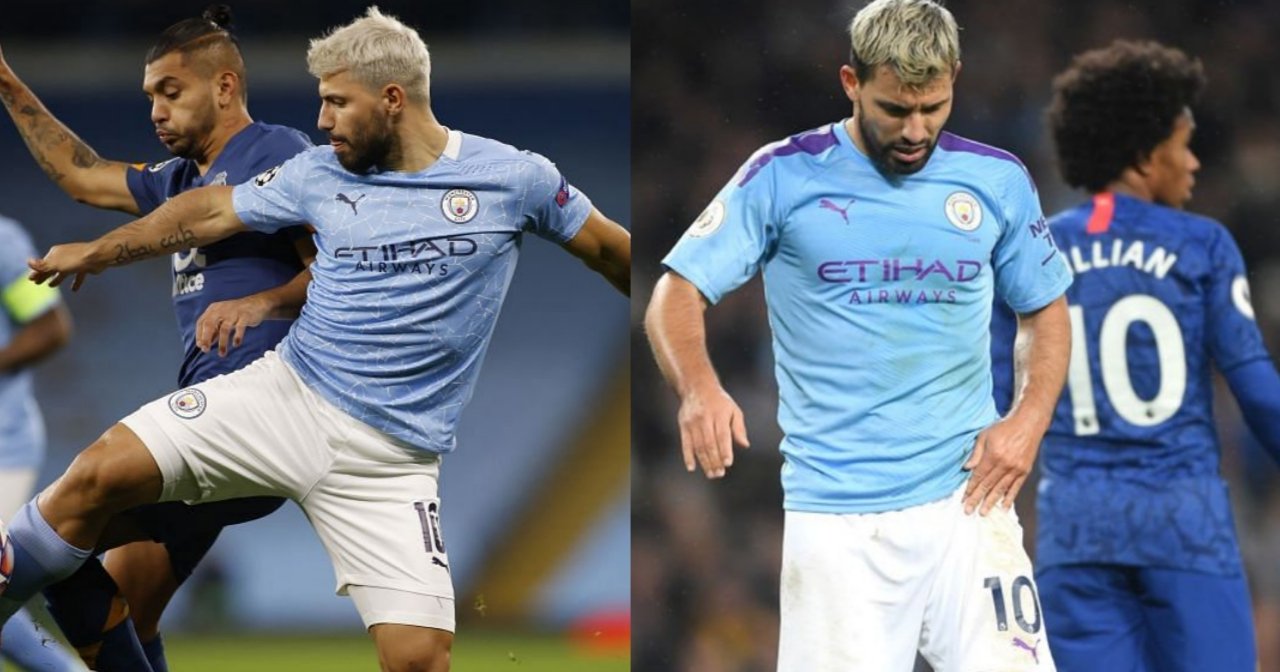 Striker Sergio Aguero has been at the forefront of the City's massive success during the last decade and his departure is an immense loss to the club. After signing for a record fee in 2011, Aguero repaid the amount at the end of the season itself with a truly historic goal against Queens Park Rangers. His five goals against Newcastle United and the hat-trick against Bayern are all moments of magic in a glittering career. In this article, we will take a look at five clubs that could possibly sign Aguero in the summer.
#5 Bayern Munich
It is well known that Bayern Munich have been looking at a backup for Lewandowski for quite a while. They have not found the right player with the right price tag until now. Buying Aguero could add a lot of value to an already formidable squad. Bayern's current backup striker Choupo Moting is clearly not at the level of Lewandowski and Aguero can definitely be considered as an upgrade over other available free transfers this summer.
#4 Sevilla
Sevilla have a very good scouting system and they usually do not buy players over the age of 30. But their current first choice striker Luuk De Jong has not been up to the mark this season and they could go into the market looking for a replacement.
Aguero does not have the re-sale value that Sevilla rates highly but he brings in a lot of experience and quality in attack. With higly rated players such as Suso, Ocampos and Papu Gomez around him, Aguero will enjoy the last few seasons of his career.
#3 Atletico Madrid
This could be a dream come true for many fans as Aguero could team up with Suarez up front in a rigid 4-4-2 formation. He has already played in a 4-4-2 setup at Atletico and formed a memorable pairing with Uruguay legend Diego Forlan.
For this transfer to happen, Atletico has to find a suitable buyer for Morata. The Spaniard has regained his lost touch in Italy and he could go for a decent price in the summer. Aguero could also play up front with Felix as the second striker if Suarez decides to leave in the summer.
#2 Chelsea
Recently, Tuchel did indicate that the London based outfit will not look for a striker this summer. However, with Giroud's contract running out and Werner misfiring, the Blues do need a prolific goalscorer in their ranks. Aguero has haunted Chelsea many times during his Premier League career.
From Aguero's viewpoint, Chelsea could be a dream destination for him because of the quality wingers and midfielders in their squad. With Ziyech, Pulisic, Callum Hudson-Odoi and Reece James feeding him from the flanks, Aguero could become a prolific striker in PL once again.
#1 Juventus
Turin is the likeliest destination for the diminutive Argentinian due to a variety of factors. First and foremost, Juventus have always bought strikers who are above 30 years and they value experience more than athleticism. Secondly, the only number nine in Juve's squad is Alvaro Morata who could go back to Madrid in the summer.
His departure will leave Juve with only Ronaldo as an option upfront. Ronaldo, despite his miraculous fitness levels, will definitely need a lot of rest at the age of 36. Also, the best moments of Ronaldo's career have come while playing alongside proper centre-forwards such as Karim Benzema and Carlos Tevez. All these factors could be the reason why Aguero could decide to ply his trade in Italy from next season.