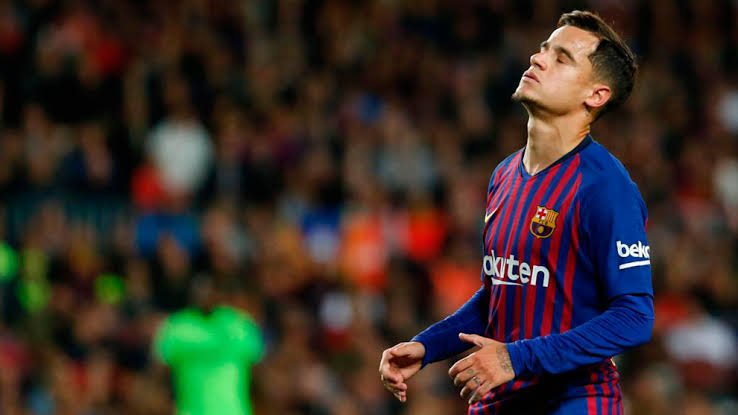 In football every club has it's ups and downs but the manner in which Bayern Munich crushed Barcelona in the UCL quarter-finals left the entire world amazed. The same club that had an unmatched identity and dominated the world only a decade ago was truly humbled by the raw pace and power of the Bavarians. The defeat has resulted in several players being questioned about their place in the team and here we are going to look at five players who should move out of Camp Nou this summer for the greater good of themselves and the club.
5. Ivan Rakitic
In his first four seasons, Ivan Rakitic was a player reverred by the Barcelona fans for his passing range and the stability he brought in the midfield. He formed the core of Luis Enrique's band of players and was instrumental in Barcelona's 2017-18 La Liga triumph. However, his fall started after the 2018 World Cup in which it became clear that his eye for creative passes has declined and he has become a mere recycler of the ball. Things got worse for him after De Jong's arrival and the sacking of Valverde as his playing time reduced drastically and if any suitor comes knocking, it won't be long before he agreeingly gets on their ship.
4. Samuel Umtiti
Another player whose effect on the team diminished after the 2018 World Cup, Umtiti has struggled with injuries for the past two seasons. In his absence, Clement Lenglet has cemented a first-team spot and his wage bill looks pretty hefty for a player who has failed to bond with the term 'consistency'. He still has a lot of time left in his career to improve his fitness and become a top defender but he will probably have to look for other clubs to find him glory.
3. Ousmane Dembele
A player who was touted to be the next big thing at Barcelona has had a mixed-career since his arrival from Dortmund, being plagued by injuries and several disciplinary issues. At his best, he has found a regular place in the team and his pace can trouble any defence in the world. But his attitude has irritated everyone at Barcelona and it might be best for both the parties to put an end to this spoiled marriage.
2. Phillipe Coutinho
Ironically, Barcelona's record signing came from the bench in the UCL quarter finals to inflict a historical defeat upon his parent club. Utilised as a winger by Valverde, he was never able to cement his spot and was subsequently loaned to Bayern Munich. Despite a few good performances, Coman and Perisic has been favoured over him and his huge wage bill might make it difficult for Barcelona to find a potential suitor.
1. Sergio Busquets
After Andrea Pirlo, it is safe to say that Sergio Busquets would merit a place as the central defensive midfielder in any all time playing eleven and has won all the major trophies in football. But, his time seems to be up at Barcelona as he has visibly slowed down over the recent years and Barcelona have two potential replacements in Miralem Pjanic and Frenkie De Jong. He is not a finished player as some might claim and there are still quite a few Spanish clubs who could benefit from his service.