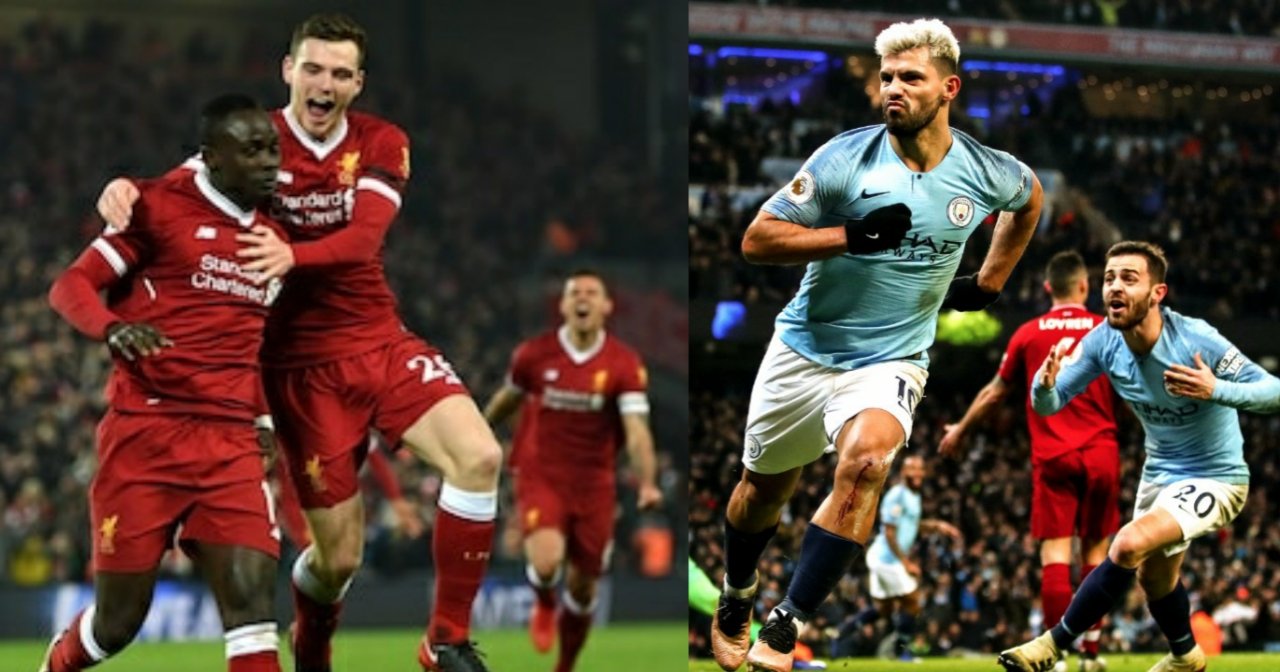 Whenever Liverpool faces Manchester City, there is always a lot of talk around two of the greatest managers of the past decade Jürgen Klopp and Pep Guardiola. Both of them have mutual admiration for each other's vision of the game but in recent years the heat of the battle has resulted in nasty comments and controversy. Their rivalry started in Germany when Klopp's heavy metal Dortmund team threatened to dominate the Bundesliga and even forced Pep Guardiola to field defensive line-ups. In twenty head-to-head meetings in all competitions, Klopp has nine victories, Guardiola has won eight while three have ended in a draw. Here we look at five unforgettable clashes between the two great managers,
5. Borussia Dortmund 4 – 2 Bayern Munich (27/7/13)
The 2013 German Super Cup was Guardiola's first competitive game as the manager of the Bavarians and Klopp showed him life is not going to be easy in Germany. An unusual mistake from Manuel Neuer led to Reus's opener but Bayern hit back to make it 1-1. An own goal resulted in a lead for Dortmund and Gundogan extended Dortmund's dominance with a neat finish.
Robben's goal gave Bayern hopes of a comeback, but Reus sealed the game in injury time by finishing a counter-attack. This game was pure bliss for the average fan who loves goals and showed exciting times are ahead when Klopp and Guardiola meet.
4. Manchester City 5 – 0 Liverpool (9/9/17)
Guardiola's City performed below expectations in his first season as manager and many thought his style will not suit the Premier League. This game showed the world that Manchester City are going to break a lot of records as they relentlessly thumped Liverpool at the Etihad.
Mane's red card completely changed the game and City showed no mercy on their rivals. Jesus and Sane scored two goals each while Aguero continued his incredible run of form against Liverpool. This game showed that Liverpool needs better defenders if they had to challenge for the title.
3. Liverpool 3 – 0 Manchester City (4/4/18)
By the time the 2017/18 Champions League quarter-finals came around, City were running away with the league and the only hope for Liverpool was the European prize.
Liverpool played with such ferociousness and hunger in this game and scored three goals in the first half against one of the very best teams in the world. Chamberlain scored a goal for the ages while Salah's popularity among the Anfield faithful increased several folds after this game.
2. Manchester City 2 – 1 Liverpool (3/1/19)
This was the game that decided a historic title race as two of England's best showed how superior they are to the rest. Mane almost opened the scoring as he was denied by a very narrow margin by goal-line technology.
Aguero once again scored against Liverpool but Firmino scored the equalizer from close range. Sane's decisive left foot shot thudded into the net and gave Man City the lead. Both teams missed a lot of opportunities in a game that was enthralling from the first to last minute.
1. Liverpool 4 – 3 Manchester City (14/1/18)
City were on an impressive unbeaten run and it needed something special to stop them. A magical night at Anfield resulted in a memorable defeat for City as Klopp won the tactical battle and showed that City are not invincible.
Oxlade Chamberlain opened the scoring with a rocket but Sane equalized soon. Firmino's sublime flick and Mane's powerful strike effectively sealed the game for Liverpool. Salah capitalized on Ederson's miskick and made it 4-1. City fought back with two goals, but the burst came too late to trouble the hosts.