Football
5 footballers who declined sharply in their prime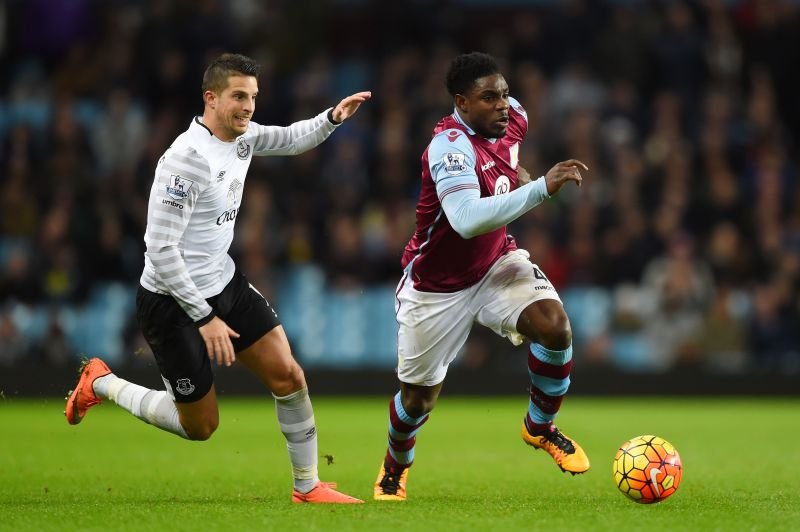 What makes a player 'great'? Many believe that greatness is not defined by how you reach your prime. Experts often claim that while hitting the prime is a big achievement in itself, it is much harder to retain your form for a long time. There have been many footballers who declined whereas a few went on to reach greatness.
Perhaps that is what separates two extremely talented La Masia graduates, Lionel Messi and Bojan Krkic. Perhaps that is what has made the difference between two young Portuguese teenagers who came to England – one named Cristiano Ronaldo and the other called Fabio Ferreira. While Manchester United's Cristiano Ronaldo conquered the world, Chelsea's Fabio Ferreire faded into oblivion.
Let us have a look at five players whose form slipped in their prime:
1. Samir Nasri
The first among the three ex-Manchester City players on this list, Samir Nasri was once called 'the next Zinedine Zidane'. He started his professional career at Marseille. Because of his brilliance in Ligue 1, he got a contract with Premier League club Arsenal.
He soon made a name for himself, and Nasri was the name everyone was printing on their shirt's back. He won the PFA Fans' Player of the Year thrice and also made it to the PFA Team of the Year. In 2011, he joined Manchester City.
In his very first year for Manchester City, he won the league. He was enjoying the form of his life till the 2013/14 season. He signed a new contract in 2014, but only a year later, he suffered a tendon injury. He was never the same player again. He was loaned to Sevilla and was subsequently sold to Antalyaspor. Nasri returned to Premier League courtesy West Ham United but hardly got any chances. Currently, he plays for Anderlecht.
2. Micah Richards
With the Euro 2020 postponed indefinitely at the moment, the English coach will get a good deal of time for his best picks. If any football pundit was asked to draft a squad for this competition a decade and a half ago, Micah Richards'
name would be penned down first. Such was the hype surrounding the centre-back, that almost everyone thought him to be England's next Great Wall of China.
He made his debut for Manchester City at the tender age of 17. He hit the ground running from the very first season, and was even nominated for PFA Young Player of the Season for his brilliance in the 2006/07 season. Another youngster who played for City's rivals Manchester United, ultimately won the award.
That player goes by the name of Cristiano Ronaldo. His fellow nominee, Micah Richards slowly found his form slipping away. His career took a downward spiral, and he soon found himself glued to the reserve bench. To revive his career, he joined Aston Villa. But an unfortunate knee injury shunned any chance of a comeback whatsoever. 
Also Read: All the tattoos of Virat Kohli and what they mean
3. Radamel Falcao
Falcao's career has been quite different from Micah Richards. While Richards was a regular feature for England's youth teams, he never could make it big at the senior level. On the other hand, Radamel Falcao has played 89 games for his country and has scored 34 goals.
Hence, one question is pertinent – Why is the Colombian included in this list? The reason for that is, El Tigre might still be amongst goals, but he is not the 'tiger' he once used to be. Atletico Madrid scouted the youngster who was scoring goals for fun at Porto and signed him.
He was a success in Spain, and then in France as well. Falcao scored 13 goals in 22 games for AS Monaco when Manchester United signed him on loan. That's precisely when his form went for a toss. Earning £285,000 per week, he scored only 4 goals in 29 games. Despite failing to prove himself in England, Chelsea decided to take a punt and signed him on loan from the French club. His time at London was even worse, as he scored only once in 12 games. Though he somewhat redeemed himself on his return to AS Monaco, his story remained a tale of the 'what could have been'.
4. Mario Balotelli
The year was 2012. As Micah Richards was slowly fading into oblivion, another superstar named Mario Balotelli was enjoying the form of his life. He scored 17 goals in the season to help Roberto Mancini's Manchester City lift the Premier League.
He also helped Italy in reaching the finals of the UEFA Euro 2012. Fast forward to 2020, he is neither expected to make it to the Italy squad nor is he playing for a team that is a title contender. There has never been any question about the talent that Balotelli possesses. However, there has been no denying the fact that he is one of the most high profile footballers who declined.
The concerns, however, have always been regarding his attitude. Discipline was a thing the Italian couldn't master. After two good seasons with City, his form slowly started dipping. He revived his career at AC Milan and earned a move to Liverpool. But once again, he failed to get going and scored only 4 goals in 28 games. Currently, Balotelli plays for Brescia. Even at his previous club OGC Nice, he has had issues with his attitude. Nice's manager Patrick Vieira said he needs to understand that football is a team sport.
5. Jack Wilshere
Just like Micah Richards, Jack Wilshere was once tipped to be England's next big thing. If at anything, he was better than Richards. Wilshere was not only nominated for the PFA Young Player of the Year award, he won it in 2010/11.
He was also Arsenal's youngest ever league debutant, making his debut at the tender age of 16. His troubles began after he won the prestigious award. Wilshere didn't forget the art of football overnight, neither did his form took a nosedive. It was rather the injuries which prevented his further progress.
Since the 2011/12 season, Wilshere underwent innumerable surgeries. Even at the time of writing this, he was nursing an injury. Though he still was very much an effective customer till the 2014/15 season, things went completely spiralled out of control post that. From the next season onwards, the once 'next big thing' was a mere bench-warmer. Wilshere now plays for West Ham United but has made only 11 appearances in almost two seasons, owing to injuries. He is one of the most famous footballers who declined after a great start.
​