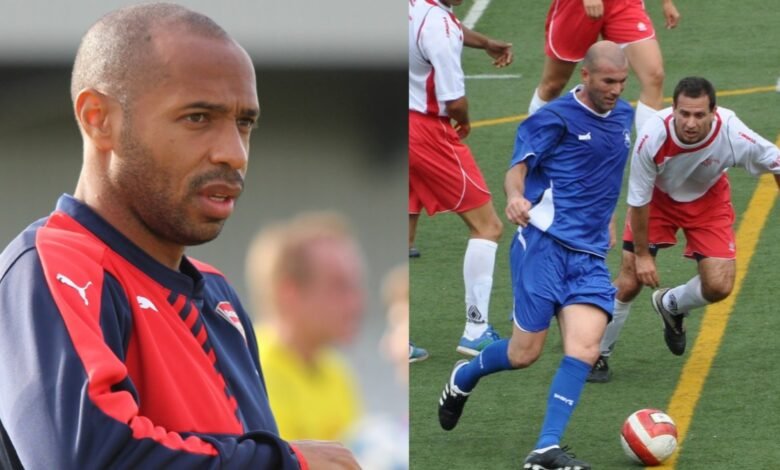 The reigning world champions France are without doubt the talent hub of football for the past 5-6 years. Unlike historic superpowers such as Germany and Italy, it took France a lot of time to establish their footballing credentials. This article talks about France's Greatest XI of all time, considering only a player's record for the national team.
SYSTEM: 4-3-1-2
GOALKEEPER: Hugo Lloris
Lloris has always divided opinion at a club level, but he is a respected figure in the international arena. Lloris led France to the 2018 World Cup triumph and was also the skipper of the team that finished second in EURO 2016.
DEFENDERS : Lilian Thuram, Laurent Blanc, Marcel Desailly, Bixente Lizarazu
Nicknamed "The Animal", Lilian Thuram is one of the most dominant figures to ever grace a football pitch. In his international career spanning 14 years, Thuram made 142 appearances, a national record. He scored a brace in the 1998 World Cup semi-final against Croatia, leading France to the final.
Laurent Blanc made his France debut in 1989 but retired after France failed to qualify for the 1994 World Cup. He made an inspired comeback in the 1998 World Cup as France conceded just two goals in seven games. Blanc bid goodbye to the France national team along with Deschamps after winning the EURO 2000.
One of the most underrated central defenders of his era, Desailly has appeared in over a hundred games for France. Desailly was part of the squad that won the WC 1998 and EURO 2000. After Deschamps' retirement, he was named the skipper and led his team to victory in the 2001 Confederations Cup.
Lizarazu was France's first choice left back for 12 years starting from 1992. Lizarazu was a solid defender who was occasionally deployed as a left wing-back.
MIDFIELDERS: Claude Makelele, Didier Deschamps, Patrick Vieira, Zinedine Zidane
The base of the midfield in France's greatest XI will be occupied by three exceptional central midfielders. Didier Deschamps will be the defensive midfielder due to his ability to read the game efficiently. Deschamps will also provide much-needed leadership skills to a team filled with stars.
Patrick Vieira had an exceptional career for France, first partnering Deschamps and then Makelele. Vieira will offer a lot of energy and can play the role of a box-to-box midfielder. He barely ever lost a battle of physical strength and had a penchant for scoring goals out of nowhere.
Makelele has similar qualities to Vieira, but he also had the ability to disrupt the opposition's passing lanes. He was the engine of the French national team during their success in EURO 2000.
Zizou at his peak played like a magical illusion and should be the first name in France's greatest XI. He scored a brace in the final of the 1998 World Cup and was named the best player of EURO 2000. Zidane's performances in the 2006 World Cup after coming out of retirement is the stuff of legend, and he deservingly won the golden ball of the tournament. In this team, he will act as a playmaker who can also function on the wings.
FORWARDS: Thierry Henry and Michel Platini
Platini scored an incredible nine goals in the EURO 1984 to lead France to their first major international honor. Platini was one of the best playmakers of his era and was pivotal in France's third-place finish in World Cup 1986. Thierry Henry is France's all-time leading goal scorer, and he first rose to prominence as a substitute in the 1998 World Cup. He was also part of the EURO 2000 team of the tournament and was the top scorer in the 2003 Confederations Cup.