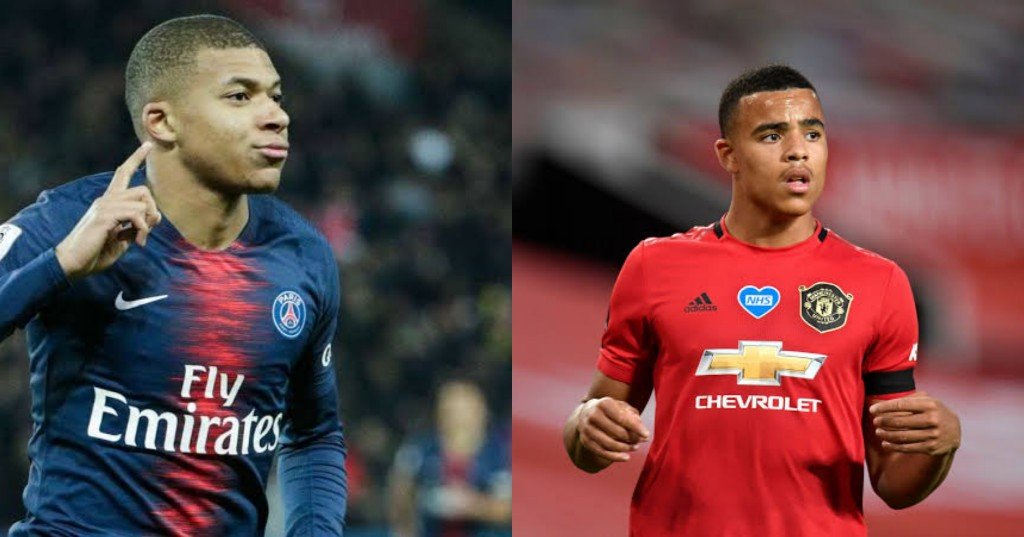 Cristiano Ronaldo's redoubtable effort against French stalwarts Lyon in the second leg of their Champions League encounter didn't really get the traction which the Portuguese sensation would have wanted for himself as Lyon's valiant defensive efforts helped them to cruise through to the next round of the tournament, dumping the Old Lady out of the fray on the basis of away goals.
This has been the story for Ronaldo throughout the season as this man has been a lone warrior for Juventus, smashing 35 goals in all competitions without significant assistance from his comrades.
After Sarri failed to rally the Italian troops to get through to the quarter-finals of Europe's biggest hunt, the management axed their preceptor and has now been looking forward to getting more attacking options that would help Ronaldo to fire with renewed vim and vigour. We will look at five probable options that the Bianconeri may try and add to bolster their reinforcements for the upcoming season.
1. Arkadiusz Milik
Milik has been a phenomenal name in the Napoli colours as he managed to plunder 11 goals from 26 appearances for the season. He is not someone who fire way too frequently but his ubiquitous presence in the opponents' attacking third ends up in him terrorizing them.
Gennaro Gattuso, manager of Napoli, informed that Milik has been already looking for suitors and won't really hesitate to drift away from the club if gets more lucrative options.
One of the major problems for Milik has been his rampant injuries which have thrown him on the sidelines for most of the season but in his limited appearances, he has been highly prolific and his long-ranger efforts have always kept his counterparts on their toes.
Though it will be quite a challenge for Juve to work out on his fitness, if they can manage to steady the Polish striker fitness wise, then he can be an imposing threat along with the sensational goal-scoring finesse of Ronaldo.
2. Kylian Mbappe
The French winger has been absolutely sensational in his forays for France and Paris Saint Germain and all of it has come at a tender age of just 21 years. With his entire future still to unfurl, it is believed that this young speedster can unleash hell upon his opponents.
Now this name sounds absolutely crazy to be transferred from PSG as he is their main man, but in case Juventus is ready to splurge a fortune on this speedster, miracles may happen.
Also with Ronaldo battling with age on one front, Mbappe can be an extremely crucial name to the aspirations of Juventus to get their posterity ready with the introduction of this Frenchman.
The winger has managed to net 30 goals in all competitions this season and has also strung 14 assists that elevated him to the ace he currently holds for the French champions.
3. Mason Greenwood
The English striker has created ripples at an age of just 18 years throughout the English football roster. Blessed with brute power to shoot bullets from his right foot and rockets from his left, this youngster has evolved into Manchester United's primary attacking weapon under Ole.
An extremely talented wunderkind has made his presence felt in the United colours with 10 goals from 34 appearances that also includes a solitary assist.
The best part about this kid is his ability to use both of his feet with tantamount brilliance and his desire to shoot. Considered an old-school ability, shooting has now been more of a rare spectacle in football unless it is not from a point-blank range. However, this lad has bucked the norms as he has come out in flying colours, forcing his opponents to close down on him with at least two markers.
With 46 shots taken by this youngster, he boasts of a staggering 52 per cent accuracy as he has managed to steer 24 of those pile-drivers on target. His cut-back ability from the right and his searing pace that helps switch flanks in a flash of an eye makes him a legend in the making.
With the youngster starting to savour success, he has already been placed on the radar of bigger clubs who would love to hone him into a goal-scoring machine.
Juventus would love to lay a hand on this strapping lad who is yet to grow further and can be a significant second to Ronaldo that will also help this youngster to grow with the likes of the best.
4. Mario Mandzukic
This man was still not done with Juve when Sarri let him go to Al-Duhail. The man who shared the most stellar chemistry with Ronaldo, Mandzukic felt drawn towards scoring goals whenever the duo paired up.
The Croatian beanpole said in January, "Everyone knows he [Cristiano Ronaldo] is an incredible player and works so hard on improving himself. I really enjoyed playing with him, as we understood each other perfectly."
What makes him a perfect partner for Ronaldo is his ability to be selfless on the pitch. He makes good use of his towering stature in teeing up his teammates and also swings in those vicious balls into the mixer.
Given his age, he won't really be a great name for the offing, but he still has at least one season of explosive football left in him.
5. Patrik Schick
This man brought down the Madrid stalwarts on their knees with a thunderous performance against them in the quarter-finals. Schick is a stellar attacking footballer with numbers like 10 goals and 2 assists from 22 matches to back up his brilliance.
He arrived at Leipzig on loan from AS Roma and established himself as a talented centre-forward. However, his main strength lies in his ability to drop deep and carve those gilt-edged attacks that could see Ronaldo poised at their helm to smash them into the net.
Schick's loan deal ended last month but the German upstarts can still opt for this man, given the blistering goal-scoring ability that has seen him lead the attacking forces of Leipzig.