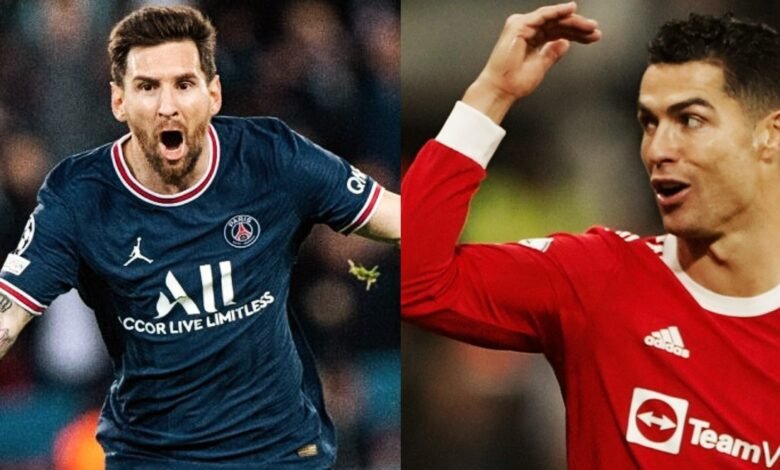 In 2021, Football is not just a sport but a business where the majority of the money is supplied by star value. Due to their performances or appeal among the masses, a select few footballers remain hugely popular on the internet. In this article, we will look at the five most-searched footballers on Google in 2021.
Note:- The number indicates average monthly searches.
#5 Christian Eriksen – 20,70,000
Eriksen was one of the most searched footballers on Google, but not for the right reasons. He is a mighty fine footballer, but the cardiac arrest he suffered in EURO 2020 was headlines everywhere. The manner of his collapse and the way his teammates and opponents reacted during the situation won everybody's hearts.
Internet searches about Eriksen went into overdrive as the world waited with bated breath for updates about his condition. Eriksen did recover quickly from this episode and is now moving towards a return to football. However, Eriksen's collapse on the pitch has resulted in serious discussions about player burnout and emergency medical facilities in football.
#4 Kylian Mbappe – 26,20,000
The young sensation grabbed all eyeballs during the summer transfer window, with speculation rife about his future. Real Madrid were keen to get him and even went as far as bidding €200 million for his signature. But PSG did not respond, and Mbappe revealed later that he had indeed requested PSG to sell him.
The Mbappe transfer saga is set to continue in the upcoming months. Real Madrid president Florentino Perez said he is expecting good news in January, but Mbappe denied a mid-season move to Los Blancos. PSG's sporting director Leonardo has been critical of Real Madrid's approach, and hence it is anybody's guess whether or not Mbappe will depart PSG.
#3 Neymar – 50,50,000
During his time at Barcelona, Neymar was often considered one of the top three footballers in the world. Everyone believed he was destined to replace Messi and Ronaldo, but that prophecy has not come true so far. Neymar has an outstanding record at PSG, but injuries have hampered his career progress.
Yet he remains one of the most searched footballers, primarily due to his personality on and off the pitch. Neymar's stunts on the pitch range from pure ingenuity to borderline ridiculous. He is now into his 30's and it is safe to say he will never reach the heights of his counterparts, Messi and Ronaldo.
#2 Cristiano Ronaldo – 72,40,000
Ronaldo's popularity has waned in recent years, mainly because he played in Italy. But a shocking last-minute summer transfer to Manchester United broke the internet. The sheer nostalgia created by the announcement was immense, and it was a kind reminder of Ronaldo's relevance amidst a plethora of rising stars.
Ronaldo marked his debut in trademark fashion by scoring a brace against Newcastle United. United started as title favorites but as the season progressed it was clear that they are still not the finished product. Even in the middle of this crisis, chants of "Viva Ronaldo" are still as loud as ever.
#1 Lionel Messi – 95,10,000
The little magician tops the list after his Copa América victory meant he finally had an international trophy in his cabinet. He went against his best friend Neymar in the final, and the contest naturally attracted a lot of viewers.
After the jubilation came the heartbreak as Messi was forced to leave Barcelona due to a financial crisis. In a very emotional press conference, Messi bid goodbye to Barcelona fans. The image of him crying was in the front page of every newspaper and will always be a dark moment in Barcelona's history.